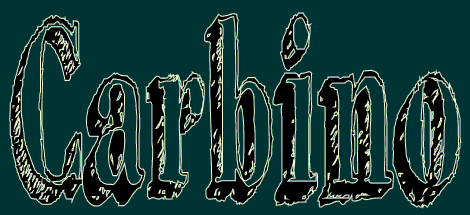 By Graig Carbino – ALBANY, NY (Oct 29, 2009) USSoccerPlayers — It's that time of year again. The leaves are falling along with the temperature, the holiday season is right around the corner, and the Major League Soccer playoffs are about to begin.
Big match-night one takes place in Seattle this evening, and what better stage for the first game of the 2009 playoffs? The Sounders have been nothing short of an outrageous success in their first season in the League, and Qwest Field should be rocking tonight with Houston in town.
I've said it in the past and I will say it again now. The MLS regular season is a tough slog to get through. It's long, a bit mundane, and there's the multiple tournaments that have most of the teams in the League spread too thin. My biggest complaint this year might just be that I have no clue which team is actually the best.
Parity is one thing and has always been fairly widespread throughout the league. Down right equivalence is something else though. Besides the junior varsity Red Bulls, this League is just crazy equal. Even the lesser teams like Kansas City and San Jose were capable of springing a surprise or two. Who among us would have really been shocked if either one of these squads went on a late season run and got into the playoffs? 
The likelihood – heck, the expectation – that some team will turn an outside chance into a run is what makes the MLS playoffs fun.  It's rarely a simple confirmation of what we already knew from the regular season.  The MLS playoffs are fun because upsets tend to happen more often than not. The home-away format is cool and a two-legged design actually should tell you who the better team really is at this moment. That's what playoffs really are, right?
The most successful team over the long haul this term was Columbus. We know that by looking at their record. That doesn't matter now though. For lack of a batter phrase, right now matters right now. If you can't get it done over 180+ minutes then you do not deserve to move on, end of story.
So let's get to the match-ups already, shall we? As mentioned, tonight sees Seattle taking on Houston in the first match of the playoffs. Based on a quick glance, this looks like the pick of the liter in round one. Houston coming off a disappointing '08 playoffs that saw them ousted by the Red Bulls in round one versus the new boys in town. Seattle had the edge over the Dynamo in the regular season, going 2-0-1 in all competitions. 
For some reason Houston always just seems to strike me as a real tough team. Not always the best team, but just a group of guys that go at it hard every single game. Maybe it stems from the coaching staff down to the players but these guys just strike me as a hard nosed group. You'd have think Seattle comes out firing this evening and looks to take a few goals back to Houston for the return leg. This looks like a pick'em series to me, but Seattle is just too fun. Lets say they win 2-nil tonight, and lose by one in Houston to go through.
The other Western Conference series should also be a good one as Home Depot Center co-habitants LA Galaxy and Chivas USA do battle in a playoff SuperClassico. As a rule, derby matches are just better and this rivalry is no different. There is past bad blood between the players and fans and tempers should be hot when this match-up kicks off on Sunday.
Obviously the main talking points here surround Beckham and Donovan. To be honest, if they are both on form and ready to go this shouldn't be too much of a contest. The Galaxy defense has solidified considerably this term compared to the traffic cone setup they had working last season. With the aforementioned LA duo free to roam in attack, I suspect Chivas USA will struggle.
For the Goats it's going to be all about US National Team midfielder Sacha Kljestan and whether or not he can create going forward. In the end, I'm not sure even a standout performance from Kljestan is going to be enough. Look, for Galaxy fans to dominate the crowd in both legs and create a home and home series for Beckham's boys. Its all LA all the time in this series, the Galaxy wins going away.
In the Eastern Conference we see the Supporters Shield winners against a Western Conference foe and Chicago-New England for the fifth, yes FIFTH, year running. Weird, right? 
Columbus was probably the most consistent team in terms of results all season long. It makes sense then that they ended up with the best record. Still, they come into the playoffs with a few worries. Standout defender Chad Marshall's availability is still up in the air because of injury and he will no doubt be a big miss if he cannot make it back into contention. Guillermo Barros Schelotto has also been banged up but seems to be ready to go.
The biggest worry just might be the enigma that is Real Salt Lake. Like Columbus, RSL has been consistent in there own right this season. Basically, they can't win on the road and they wont stop scoring at home.
With just two wins on the road all season long, Salt Lake will look to jump on the defending champs early and often when they meet at Rio Tinto on Saturday. With a league best 34 goals scored at home this season, they just might have the spark to do that. In fact, I think they do. I'll take a first round shocker here with Real Salt Lake coming out on top after winning big at home, and losing small on the road.
The final series sees the Chicago Fire and New England Revolution doing battle once again. What else can really be said about this pairing that hasn't been said the past few years?
The core groups for each side are still around, but New England is missing key contributors in Taylor Twellman and Steve Ralston. The Revs will rely on a young back line to keep McBride, Rolfe, Blanco and others in check. Shalrie Joseph will boss the midfield and look to springs attacks going forward. Ultimately, I'm just not sure who is going to actually put the ball in the net for New England. To me this pick is easy. Chicago moves on without a ton of trouble.
Feel free to let me know I'm wrong, but do us all a favor and post your picks before the games are played.
Graig Carbino covers American Abroad and writes a weekly column for USSoccerPlayers. Contact him at graiger11@yahoo.com