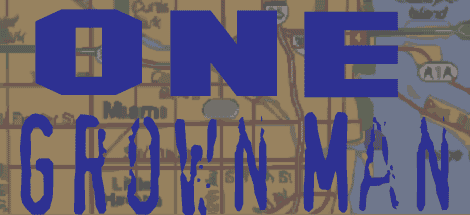 USSoccerPlayers' Andrew Dixon looks at the recent history of race and soccer fandom, and challenges Major League Soccer to make the meaningful move in response to the incident in Columbus.
By Andrew Dixon
MIAMI, FL (Jun 3, 2008) USSoccerPlayers — Some of you might remember the England-Spain friendly in 2004 at the Santiago Bernabeu where Black English players were subjected to monkey chants. Or maybe what Spain coach Luis Aragones said about Thierry Henry. Both instances pushed what had been reserved for the smaller leagues and teams in less cosmopolitan areas to the forefront of big time European soccer.
It also introduced the expected discussions of intent and seriousness, ways to downplay the obvious. That was apparent when some American commentators chose to basically dismiss the alleged racial abuse of a Black Brazilian player by a White Argentine player during a Copa Libertadores game a few months later. In response to that incident, I wrote the following:
"Despite this country's shameful history regarding race relations… you will NEVER hear this type of racial abuse in the professional sports of the US. Even [in] MLS, [a majority white sport] in this country, [officials] have made it clear that this type of behavior is unacceptable and will not be tolerated."
Three years later, and it appears that my statement is about to get tested.
As many MLS fans are aware, a racist tirade was directed at the Revolution's Zimbabwean forward, Kheli Dube by a fan of the Columbus Crew. A video of the incident was put on YouTube, showing Dube scoring a goal from a saved penalty shot…and clearly being a called the n-word by someone in the stands.
Though there's some debate as to how many times this guy said it, it was enough to bring criticism from many sectors of the American soccer community. Revolution midfielder Steve Ralston said that bananas were even thrown. Bananas? For real?
This is not something that needs to be ignored, excused or met with a shrug of the shoulders. It's this Grown Man's Opinion that all of us, the media, the League, the fans, and the players need to make sure that this does not infect our league.
It appears that both the League and the Crew are at least taking pains to identify this poor excuse of an American and ban him from the stadium. An official from the Crew Union supporter group said he was in close proximity to the offender, and obviously and the person who shot the video had to be very close. So identifying this loser shouldn't be too difficult.
MLS Commissioner Don Garber issued a statement last week saying that the league office was investigating and would "take appropriate action based on our findings."
Roy Lassiter raised the racial abuse by fellow players issue in the League's first season, saying publicly that he was called the n-word by another player during a game. He and a few other Black players in the league went to MLS leadership and made it clear that this foolishness would not be tolerated.
Then commissioner Doug Logan hit Edwin Gorter with a $20k fine and a four game suspension for calling another player what you think during a scrimmage.
Mamadou Diallo got fined and suspended for confronting a fan in Denver, leading to this MLS press statement:
"There is differing evidence as to the nature of the comments made and doubt as to whether the fan in question was the source of the comments heard by Diallo. Regardless of the nature of the comments, the Committee decided there is no justification for a player attempting to physically confront a customer in response to comments."
Establishing as effective the "it was someone else," and the "I didn't say that, I said this" defense has become standard since the Diallo incident. Doug Logan remains the last MLS official to make the bold statement, and that was ten years ago.
We've seen the weak-kneed responses of UEFA in light of racial abuses. Yet it remains a region of the world where black players should expect to endure direct racism from supposed fans, if not other players and coaches, at some point in their careers. Forget the paltry fines, the empty-stadium games, and the rhetoric. How brilliant would it be if MLS was the first to announce that wide-spread racial abuse of a player would be met with an automatic point deduction? It would certainly set a precedent around the world, give the league instant credibility on such a volatile issue.
I'm not suggesting that this is the punishment that needs to be levied against Columbus for the Dube incident (there's no evidence that this was any more widespread than a couple of infidels) but there needs to be these guidelines in place to act as a deterrent of future incidents and when such incidents do occur again.
Speaking of deterrence, fans need to police themselves. One of the most disturbing aspects of the video was the utter lack of a reaction by the people around him. You're going to tell me NO ONE heard this guy yelling this stuff? No one, not the video operator, not anyone sitting in front, back or beside the person in question told him to shut up or took him to task?' Yelling at an African player that he should 'go back to Africa,' is racist and shouldn't be tolerated. With the Columbus incident, we're well past that level of relative subtlety, and still nobody says anything?
MLS can't tout their stadiums as more fan and family friendly than other pro sports and then allow this crap to continue unchecked. The mainstream media already views soccer fans less than favorably due to things done overseas. Drawing the firm distinction that if it does happen here there will be significant repercussions and not looking for the easy explanation and quickly moving on solves that immediately.
The media has to remain vigilant on subjects such as this as well, and not help dismiss it. What I also found disturbing in this debate was how quickly this incident got sucked into the streamer debate. As if somehow the tacit approval of streamers being thrown during corner kicks leads people to unleash racist insults.
That's a long jump an Alpha Man like Mike Powell can't even make. How is throwing a yellow streamer sowing the seeds of racial hatred that will eventually cause a fan to call a player the n-word? To quote Jules Winfield, it's not the same ball park, it ain't even the same sport. Saying, "This is racist incident is bad, but in the bigger picture, streamers are the real culprit" is just asinine.
We often hear from detractors about how MLS is not like Europe because of this, that and the other thing. Good, let's work to keep it that way.
The Game is too Beautiful for the ugliness of racism.
This can't be just One Grown Man's Opinion.
Andrew Dixon is a soccer writer based in Miami and a weekly columnist for USSoccerPlayers. Contact him at: golnoir@golnoir.net