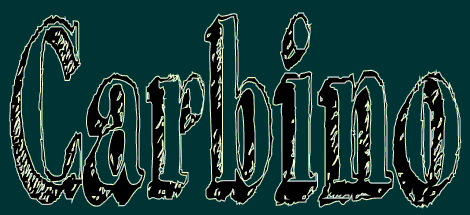 USSoccerPlayers' Graig Carbino picks up on one of the points from Eleven Issues Facing MLS, namely the position of Soccer United Marketing and what they're doing to promote the sport.
By Graig Carbino
ALBANY, NY (Sept 26, 2008) USSoccerPlayers — Issues. We've all got them. Small or large, petty or immense. We all face trials and tribulations in our everyday lives. Major League Soccer is no different. The now infamous USSocccerPlayers article Eleven Issues Facing MLS laid out some of the major questions currently surrounding the league. The amount of fervor created on our website and other sites in the US Soccer realm got me thinking about where all of this enthusiasm (and at least partial vehemence) came from.
The obvious reason for the ramped up response, I assume, is that most of you folks care about the league, right? You want to see it do well, no? One aspect of this whole discussion that I don't get is how everyone loves to kill the league. Rightfully so in many cases, but provide a positive slant every once in a while if for no other reason than to mix things up a bit. We did that with Eleven Issues MLS Gets so you will excuse me if I move forward and hit out at what I deem to be a huge issue across the MLS/US Soccer landscape.
Soccer United Marketing (or simply SUM, get it? SUM like sum of money) was founded in 2002 and is the "preeminent soccer business company in North America." Ok, what does that mean exactly?
If you check out their website you will see that "SUM holds the exclusive rights to the most important soccer properties in the region, including: all commercial rights to Major League Soccer; the United States Soccer Federation; promotional and marketing rights to Mexican National Team games played in the United States; the marketing and promotion of the CONCACAF Gold Cup™, and marketing, promotional and broadcast rights to the prestigious eight-team Mexican club tournament – InterLiga™. SUM also manages promotional and marketing rights in the United States for Mexico's most popular sports team, Club Deportivo Guadalajara (Chivas)." Impressive, if not a bit wordy, isn't it?
They also created SuperLiga and reap all the rewards (and profits) from that ill advised… I mean successful tournament. We've all been through the whole "players should get the reward" argument so I wont beat that dead horse anymore. Let's face it; the players have a collective bargaining agreement in place. If they want to play professional soccer in MLS then they have to deal with the contract that they signed. Fair enough.
The aspect of SUM I find just a smidge condescending is their slogan: One Sport. One Company. Really? I'll set aside the fact that MLS head honcho Don Garber also happens to be the CEO of SUM. It's not really one game. MLS and the Primera División are not the same, and really shouldn't be allies in any way. In most western and southern US markets they compete for viewers and fans. The same thing goes for the US and Mexican Soccer Federations. Not allies in anyway, shape, or form but being cross promoted by the same company. Huh?
Our main point on SUM in the "Eleven Issues" was that while the cross promotion of MLS and it's rivals might make fiscal sense, it doesn't make long term sense in terms of growing the league in this country. Just face facts. There are only so many US soccer fans to go around. As much as you and I would love for all of our friends to get excited for Thursday night primetime soccer, it just doesn't happen. This is a sport, and league, that is still grasping at straws when it comes to attracting long term fans to the product. Willfully providing alternatives to the game that you are trying to build doesn't seem to make a ton of sense.
I'm not naïve enough to think that all of the same people who watch MLS also watch Mexican soccer and follow both national teams. Sure, there are folks in southern California, Texas and other pockets of the country that just follow the Mexican game. There are US soccer fans who could care less about MLS and only follow the national team and American players plying their trade overseas. Just compare the 11,452 fans that showed up in Chicago earlier this month to watch the US play Trinidad and Tobago with the 20K-plus that made it to Bridgeview last night to see Beckham and the traveling band. There is a difference.
Building off of that point though, shouldn't the "preeminent soccer business company in North America" who hold all of the commercial rights to Major League Soccer be charged with focusing on simply building that product? They should be trying to pull in fans of the Mexican league and National Team. Why wouldn't they make a point to go after US fans who only care about the National Team?
A lot of observers will tell you that this strategy is not the way to tackle increasing the leagues exposure and long term fan base. "Let the other leagues and national associations have their fans, we will find our own" or "we've tried that, it didn't work, we've moved on." I have to argue that it really has not been tried yet. Not to the extent that it should have at least.
Get one single company in place that promotes and markets the League and just the League. Why not see how it works? Oh yeah, SUMbody is in the way.
Graig Carbino covers American Abroad and writes a weekly column for USSoccerPlayers. Contact him at graiger11@yahoo.com