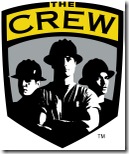 An appeal by the Columbus Crew over the red card shown to defender Gino Padula during Saturday's Columbus – Chicago game has turned into an investigation of the match official by the United States Soccer Federation and Major League Soccer.
According to The Columbus Dispatch, the Crew have evidence that referee Jair Marrufo was fraternizing with Chicago midfielder Cuauhtemoc Blanco before the game, at halftime, and reportedly Blanco gave him a jersey after the game. 
In statements to the newspaper, both MLS and the US Soccer Federation said they are investigating.
US Soccer provides the pool of available officials for Major League Soccer.  Marrufo is a US Soccer staff referee, meaning he is employed full time by the US Soccer Federation.  He is also the only American on the FIFA list for potential referees for next summer's World Cup.