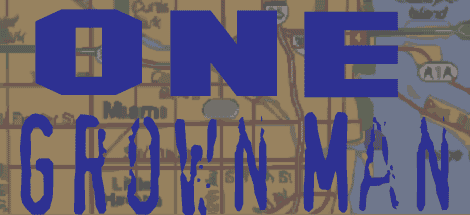 By Andrew Dixon -- MIAMI, FL (Apr 22, 2009) USSoccerPlayers -- We get a little crazy with sports statistics here in the United States but we're Americans. That's what we do. Last week, Jaime Moreno became the first Major League Soccer player to score 100 goals and notch 100 assists. No doubt that some of them were probably the result of that dubious secondary assist, but nonetheless it's an impressive achievement.
What has helped Moreno achieve this feat is the fact that he's been a part of that Magic Triangle that DC United has used to spearhead their attack since the club arrived in 1996. DC has won championships and a lot of MLS games using this three-headed attack. An out and out play maker wearing the #10, Moreno, and a pure goal scorer.
Let's take a look at the evolution of DC's Magic Triangle.
Triangle #1 (1996-97)
The Blueprint
Marco Etcheverry, Jaime Moreno, Raul Diaz Arce
Believe it or not, this attacking trio didn't start out the season this way. DC struggled out of the gate and was failing to live up to year one expectations.
Bruce Arena originally had El Diablo lining up at forward alongside either Diaz Arce or Juan Berthy Suarez (remember him?) and John Harkes running the offense. It wasn't until Etcheverry dropped back to orchestrate things in the middle with the emergence of Steve Rammel next to Diaz Arce that things started coming together for United.
Yet DC didn't become the early force in MLS until August. After seeing Jaime Moreno take a pass and dash 70 yards with the ball to score against the United States during a June '96 US Cup match, DC did the smart thing and signed him. The Triangle was complete. Moreno scored in his first game for United against Tampa and DC never looked back.
With Diablo pulling the strings in the midfield, Moreno providing goals and play-making, and Diaz Arce scoring seemingly at will, DC spent the rest of '96 and all of '97 terrorizing opposing defenses. Back-to-back titles and a US Open Cup.
Granted DC, from back to front was one of the best teams ever put together, but DC was rarely in danger of being outgunned. Diaz Arce scored 46 goals in those first two years, Moreno 23 with 15 assists, and Etcheverry established himself as the premier play maker in the league not named Valderramma with his brilliant passing and his 19 assists, three of them in MLS Cup '96 alone.
Few goals demonstrated the understanding the two forwards had like the opening goal of the 97 MLS Cup, when Diaz Arce dummied a pass from Tony Sanneh allowing Moreno to methodically pick his spot for the goal.
Verdict: It's been oft repeated that DC was the first MLS dynasty and this partnership, once formed, made it happen.
Triangle #2 (1998-99)
Etcheverry, Moreno y el Moreno
Marco Etcheverry, Jaime Moreno, Roy Lassiter
After winning two straight championships, what do you do for an encore? Engineer one of the most lopsided trades in the history of the league and keep on stepping.
United entered the 1998 season without Diaz Arce who was traded to New England in a cost-cutting move. That nearly caused a boycott by DC's large Salvadorian fan base. United had acquired US international Roy Wegerle, who was instrumental in helping the US qualify for the WC in 1998.
In what must make the remaining Mutiny fans still shake their heads, United somehow convinced Tampa Bay to exchange Wegerle with Roy Lassiter. That same Roy Lassiter who scored 27 goals in the first season (a record that still stands), but had spent most of 1997 battling injuries and was finding limited service without Carlos Valderamma.
Lassiter hit the ground running, immediately connecting with Moreno and Etcheverry. Regaining his scoring touchLassiter hit up MLS opposition for 22 total goals, including a bicycle kick in Game 3 of the Eastern Conference Final to slam the door on Columbus. Moreno picked up where he left off with 16 goals and 11 assists.
But '98 was Etcheverry's year. Named MVP, he found the net 10 times and matched his '96 total with 19 assists. His familiarity with Moreno was never better and he consistently found Lassiter with balls over the top that made DC a threat every time they got the ball.
United's 74 goals and +26 goal differential that year was second only to the offensive juggernaut that was the LA Galaxy. DC made the final yet again...only to lose in one of the great MLS upsets to Chicago.
Determined to get their title back, Lassiter got off to a torrid start. 18 goals and 11 assists. Moreno scored 10 times with 14 assists and Diablo notched 17 assists. The team scored 64 times, far and away tops in the League on their way to their third title.
Verdict: In all, this partnership managed 91 goals and 89 assists between them, produced two MLS Cup Appearances, an MLS Cup, a CONCACAF Champions Cup, and an Interamerican Championship. Etchverry and Moreno's contributions are celebrated but the under-appreciated Lassiter's contributions often get overlooked. He took over the goal scoring from a capable Diaz Arce and DC didn't miss a beat.
Triangle #3 (2007)
The Juggernaut
Christian Gomez, Jaime Moreno, Luiciano Emilio

DC had just come off a spectacular crash and burn in 2006. Wrapping up the Supporter's Shield sometime in August, they propped up a mediocre New York club in the first round of the playoffs before losing to New England in the Conference finals.
United had a true play-maker in Christian Gomez, MVP with 14 goals and 11 assists plus two goals in the playoffs. At the same time, Jaime Moreno seemed to fade along with DC in the second half of the season. Though he finished with a respectable 11 goals and 10 assists, it was clear he needed help.
Enter Luciano Emilio. The Brazilian had just gotten finished lighting up the Honduran league and now was about to be unleashed on Major League Soccer. Following the DC reinforcement script, he scored in his first game, a CONCACAF Champions Cup match, and never looked back. 20 goals total, edging out Red Bull NY's Juan Pablo Angel for MVP honors. Gomez was still instrumental with ten goals and nine assists. Though Moreno missed double digit matches due to injury it was clear that the three worked well together.
The Triangle was back and everyone expected a title to come with it. DC captured yet another Supporter's Shield, led the league in scoring with 54 goals (37 from the Triangle), had a whopping 2+2 goal differential, and entered the playoffs with an air of confidence.
Chicago wasn't having it, taking advantage of injuries to Moreno and Emilio and tossing DC out of the playoffs in the first round. A shocking end for a dynamic attacking team.
Verdict: This triangle wasn't together long enough to capture more than a single Supporter's Shield. They were exciting to watch, especially with Fred backing them up, but the curse of the Shield was too much to overcome. Gomez was inexplicably allowed to leave after '07 and none of the three had a stellar '08.
Considering DC's overall success, the League hasn't seen that many three headed attacks like the one DC has often employed. With Moreno clearly on the downside of his glittering MLS career, we may be witnessing the last of these unique partnerships.
Andrew Dixon is a soccer writer based in Miami and a weekly columnist for USSoccerPlayers. Contact him at: golnoir@golnoir.net