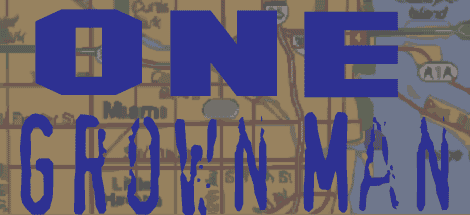 By Andrew Dixon - MIAMI, FL (Jun 9, 2009) USSoccerPlayers -- Your favorite Grown Man has been suffering from some ill health lately.  Dizzy spells,  throbbing ear pain and alternating periods of rest, calm and then more pain.
I thought all of these symptoms were my body's reaction to the wildly inconsistent play of my beloved National Team during this latest leg of qualifying, but it was merely an ear infection.  While I have been successfully diagnosed and given several huge antibiotic pills to cure my aural issues, I'm not sure what to make of our Red White and Blue as they land in the RSA for the Confederations Cup.
The US of A is halfway through this edition of the Hex, but I can't figure this team out.  Yes, they're second in the standings in a surprisingly competitive final stage and have already played two out of their three toughest matches in the round.  But... well let's just say I'm not convinced we're stamping our authority on this round, especially with Mexico playing below their standards.
Oh, the US will qualify.  Our team is simply stronger and usually better organized then all but Mexico and Costa Rica, two teams that can't beat us at home.  On paper, given the experience of our players,  we shouldn't be having this many issues.  Yet it's clear that this Hex will be more of a bumpy ride than four years ago.
For one thing, we simply don't know what we're getting from day-to-day.  It's not easy to play the beautiful game for ninety, but we can't even seem to play it for 45 straight minutes.  As we go further into Qualifying, I'm not any closer to discovering what is our approach is to these games.
What is our philosophy? Are we content to simply contain teams like we've done to Mexico and will undoubtedly do again in Azteca come August? Or will we go offensive against teams like El Salvador or T&T and tried to do against Costa Rica?
I imagine most of this will depend on how committed Coach Bob Bradley will remain to the "empty bucket" formation.  While the deployment of two defensive midfielders has given the US a renewed sense of organization on the field, it has its limitations. You see an over-reliance of the flanks through players who might not be match fit, wing players drifting inside to get involved in the match (if at all) or forwards having to drop too far back to get any touches.
It also invites a lot of defensive pressure.  If players aren't match tested, that results in hesitancy and a lack of incisiveness when we're in possession.  As we saw in the first half against Honduras.  
Perhaps this won't concern us against struggling teams like Trinidad & Tobago or maybe even El Salvador later this year.  But it wasn't real successful against Honduras in the first half.  I'm not sure I see it getting it done against Mexico away or against Costa Rica later this year unless we have someone who is willing push forward the way Benny Feilhaber did on Saturday. The US played offense with a purpose in the second half against Honduras.  That was nowhere to be found in San Jose.
Does this formation keep us from being aggressive when we need too?  I would argue that the US didn't really push its advantage after Rafael "Surface to Air Missle" Marquez was sent off in Columbus.  Is that down to the "soak up the pressure" philosophy that the formation seems to project? Are teams looking at our hesitancy and thinking, "hey, if we're aggressive enough, we're going to beat these guys"?
Moreover, when DO we get after it from the jump against the better teams in the Hex?  Yes we dominated T&T but, with apologies to my Trini friends, we're supposed to do that. Against El Salvador, Honduras and Mexico? Not so much.  Yes, I know El Sal just beat Mexico at home but (and I can't believe I'm saying this) EVERYONE'S beating Mexico at home these days. Where's our fast start against the more competitive CONCACAF sides?
Is our reliance on this formation an admission that we don't have the skills to attack or to impose our will against the better teams in CONCACAF? Are we saying to our CONCACAF opponents, "We are looking to contain you" when we should be saying "We will take it to you?"
Containing is what the US might have to do against teams the they'll see in the Confederations Cup.  CONCACAF is supposed to be our stomping grounds.  We're supposed to own this region.  I still don't get the sense that any team genuinely fears us they way traditionally have feared Mexico.
I'm not advocating an abandonment of the empty bucket.  We've gotten some results from it and it's a sound formation.  But If we aren't approaching these matches against the better teams with a more attacking philosophy, we're going to spend more time in CONCACAF on the back foot than we should.
And that's something that makes this Grown Man a little light headed.
Andrew Dixon is a soccer writer based in Miami and a weekly columnist for USSoccerPlayers. Contact him at: golnoir@golnoir.net