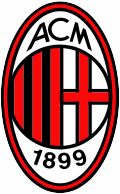 By Brooke Tunstall – ATLANTA, GA (Jul 22, 2009) USSoccerPlayers — You know you've made it big time when folks are dropping money to watch you practice. That, and it seems like half of your new teammates have won the World Cup. Not played in it, won it.
So it goes for US National Team defender Oguchi Onyewu, who was formally introduced yesterday at the Georgia Dome as famed club AC Milan's newest acquisition. Afterward, he took the practice field with his new teammates, which include two players from Brazil's 2002 World Cup championship team  and six from Italy's team that lifted the trophy in 2006.
"It's pretty amazing and humbling to be playing alongside these guys you've watched on TV and read about for so long," said Onyewu, who earned his 47th cap in a strong showing for the US at last month's Confederations Cup.  "But at the same time, we all worked just as hard to get here and when I go out on the field I'm not thinking about who they are or what they've done. We're all equals and I know I've earned the right to be out there with them."
Onyewu certainly didn't look out of place training alongside the likes of two-time world player of the year Ronaldinho, Dutch superstar Clarence Seedorf, and Italian icons Gianluca Zambrotta, Filippo Inzaghi and Andrea Pirlo.
"It's pretty cool," he said of his new teammates. And while they drew a lot of the oohs and aahhs from the fans who had paid 20.00 to watch Milan train for tonight's exhibition with Mexican power Club America, when Onyewu converted a couple of headers during finishing drills, there were collective chants of "Goooooch" and "USA, USA."
Onyewu modestly tried to shrug off their applause while pondering the notion of people paying to watch him train. "I don't think that's ever happened before, he said. "I guess it shows I've come a long away. I've come a long way since France."
France would be wear the 27-year old started his pro career with Metz, a modest side known as an elevator team because they frequently drop down to the second division only to be promoted back to the top flight the following year.  Onyewu signed with Metz in 2002 after his sophomore season at Clemson but after only three appearances he was loaned out to Belgium's La Louviere in 2003 and a year later purchased by Belgian side Standard Liege, where he won a pair of league titles and blossomed into one of the top centerback prospects in Europe and catching Milan's eye.
"We have a very positive relationship with Standard Liege and Oguchi's performance the last two seasons, helping them win two straight championships, was a sign of his potential," explained Milan sporting director Umberto Gandini. "We knew he was a free agent and his strong performance in Confederations Cup confirmed he was an excellent prospect for our club."
Umberto made a point to say that Milan had defensive problems last year, something Onyewu's signing was expected to help correct. That Milan's defense was second-best in Italy last season – only cross town rival Inter gave up fewer goals than the 35 Milan allowed – speaks to the high standards and the pressure that comes with signing at a club like Milan.
They've won  Serie A 17 times and been European champions seven and are owned by billionaire Silvio Berlusconi – who in his spare time is prime minister of Italy – who isn't hesitant to buy the club all the high-priced talent they need.
While that's flattering for Onyewu, it also means he'll be in a battle for playing time with loads of pressure to succeed. "First off, it's an honor to be at a club with this history," he said. "I know there will be a lot of pressure. But I welcome that, I think any player would. I know that I'm not guaranteed playing time but I've started at zero before. I wasn't expected to be a starter when I got to Liege.  But, I think when I get out there and show them what I can do that I'll earn playing time. If I didn't, I wouldn't be here."
Onyewu also knows he's in rarefied air as an American at one of the world's elite clubs and as the first US National Team player since Alexi Lalas in the pre-MLS days to play in Serie A.
"I hope I can do well and it opens up doors for other Americans and gives them the same kind of opportunities," he said.
Lalas, who is here to call tonight's game for ESPN, expects Onyewu to flourish. "It's such a great opportunity, both on and off the field," he said. "Serie A has changed a lot since I played there but I think Gooch has all the tools needed to succeed. In some ways, I think he'll be tested more mentally than physically. Not on the field. I think he'll do fine mentally on the field. But the pressures off the field, the expectations that come from being part of such a big club, I think that will be his biggest challenge."
Onyewu is up for the challenge, noting the appropriateness of tonight's game being a couple of hours south of where he played his college ball. "It's like good karma or something," he said. "To be so close to Clemson and then to be starting with Milan here. I'm excited. I want to help this team win a lot of trophies. That would be pretty amazing."
Veteran sportswriter Brooke Tunstall is a freelance writer based in Charlotte, NC. He can be reached at BrookeTunstall@aim.com