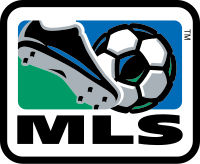 By L.E. Eisenmenger - BOSTON, MA (Aug 17, 2009) USSoccerPlayers -- Over the past four years, several Major League Soccer clubs have gone with technical directors.  What that job title means varies by club, but there are a few things usually held in common.  A technical director scouts and works with MLS to sign talent, manage the salary cap, negotiate new contracts with players or their agents, and oversee the academies. The new position streamlined the director of soccer position while eliminating many of the administrative duties that position used to include, such as managing flights and hotels.
Technical directors Brian Bliss of Columbus Crew, Paul Bravo of the Colorado Rapids, Peter Vermes, now interim head coach at Kansas City Wizards, and Mike Burns, Vice-President of Player Personnel, spoke with me about their roles. The four soccer executives were interviewed separately, but their responses are integrated for their various perspectives on the challenges.
Part 1 addresses their role in scouting, managing the salary cap and players, and interaction with the league, and Part 2 will cover their oversight of club academies and their take on the elimination of the reserve league.
Paul Bravo
was appointed technical director of the Colorado Rapids in January 2009. Bravo is the Rapids' all-time leading scorer from 1997-2001, earned four caps with the USMNT 1994-1999, served as Rapids assistant coach from 2002-3, UCLA assistant coach 2004-05, and Galaxy assistant coach and director of soccer from 2006-08.
Brian Bliss
was appointed technical director for the Columbus Crew in January 2008. He played for the Crew, MetroStars, and Wizards between 1996-98, earned 33 caps with the USMNT between 1984-95, and played in the German second division from 1991-1995 with FC Chemnitz and Carl Zeiss Jena. He was assistant coach of the Wizards from 2000-06 and also interim head coach in 2006.

Peter Vermes
,
technical director of the Kansas City Wizards, was appointed interim head coach, replacing Curt Onalfo in August 2009. Vermes is a former member of the USMNT and of the Metro Stars, Rapids, and Wizards. Prior to that, he played in Hungary's Raba Eto, Holland's FC Volendam, and Spain's second division Figueras.
Mike Burns
was appointed Vice President of Player Personnel of the New England Revolution in 2008 after serving as Director of Soccer since 2005. Burns earned 75 caps for the USMNT and played for Viborg of Denmark in 1995, the Revolution from 1996-2000, and later the Earthquakes and Wizards.
LE: Why was the position of technical director created?

Vermes:
It's looking out for players, making those deals, overseeing the salary cap and making sure the numbers work within the team not only on a short-term basis, but on a long-term basis. Those numbers need to jibe over the course of the year and the years to come, keep guys under contract and keep them happy, and at the same time satisfy the needs staying within the cap number. I try to provide the coaches and players what they're looking for and at the same time look down the road at some of the players that may be needed from a scouting perspective.
The other part is the youth academy side of the club, more of an overseer rather than being directly hands-on all the time, although I definitely make a connection to know what's going on with the program and how the coaches are doing and how the players are developing.
Bravo:
My responsibilities include supporting Gary Smith with all first team matters, such as being a liaison for the players and the coaching staff at the front office, scouting domestically, some amateur scouting professional scouting in the US with USL 1, USL 2, and overseeing our scouting project for international players.
I'm also in charge of overseeing our youth development programs. We have two separate youth development programs. We have our Developmental Academy (DA) program which includes our 16s and 18s and then we also have a youth club that is separate to the DA, but filters up to the DA and that includes our recreational programs, our US youth soccer affiliates, all of our Alliance partners and our Adidas Alliance partners. So staffing all that, making sure we have the right people and we're doing some good things on that side.
LE: Why was the position of technical director was created?

Bravo:
Up until three or four years ago you didn't have technical directors in this league. The league really made a push to the clubs to create positions for soccer specific people be able to come in and help manage the technical aspects of the club and the league does do work to give us guidance on what we need to be doing.
Each club is going to combine some things, leave some things out. As far as my job goes, there is an administrative side to it, but I deal with mostly the league side, so we're waiving players or discoveries, any of the paperwork that goes into the referee side - we do referee reports every game, so there is an administrative side to my job - I just don't deal with setting up flights and hotels and stuff like that. There's Garth Lagerway in Salt Lake who's a VP of Player Personnel and the General Manager. Each team has its own job description and different job titles.
LE: Why the difference in titles, and what kind of support does MLS provide technical directors?

Bravo:
In my position with the Galaxy, the Director of Soccer was just another name for technical director and in Jeff's Agoos' case in New York, he's the sporting director. The day I took over in LA as the director of soccer, Todd Durbin flew out to meet with me all day on the rules and explaining how things worked, he spent all day doing that.
There's follow-up from the league on a monthly basis. We do meetings at our symposiums, at our combines, we're on conference calls on a monthly basis.
LE: What are these referee reports you spoke of?

Bravo:
Typically, it's evaluating the referee, they've asked for feedback from the technical director and the head coaches on the progress of the referees in the league.
Scouting
LE: What percentage of your time is committed to scouting and what does it involve?

Bliss:
About 50%. I put more time in that area than coaches do because I have more time because I'm not on the field every day. So, whether it's scouting foreign players or scouting domestic players, or USL or college, I put a good amount of time into that. That's not to say the other coaches don't do that, but they don't do as much of it.
That's part of my job description, part of my duties, but I don't have the authority to just go find a player and sign him to the roster. It's always in conjunction with the coaching staff, it's usually a club decision and all that, but I present a lot of the materials to the coaches for discussion.
The league technically owns the players, not the clubs, so the final say, the final contractual agreement is drawn up with the league not the individual team. But most technical directors or managers of these teams will tell you 80% of the contractual negotiations, if not more, get done at the club level and at the final stages put together at the league office. So you're dealing with the agents in terms of salaries of players given the parameters you have with the salary cap and the position your team is in with its own salary cap.
Bravo:
I'd say 60% of my time, it's a big part of it. What we do here, is we have our Director of the Academy or Player Development who oversees our college scouting and we have assistant coaches on the first team, goal keeper coach and second assistant who oversee USL 1 and USL 2. So, I'm gathering that information, I meet with those guys so I'm not actually out watching every game that goes on. We delegate that and then the head coach and the assistant coach deal with international scouting in Europe and I deal with South America/Central America/Caribbean. But I oversee all of that.
LE: Proportionately, how much of the work of signing a player do you do and how much does MLS do?

Bravo:
We do most of the legwork. We understand that the league is the one that ultimately has the final say in the contract, but we sift through all the information, we watch videos, we go out and watch players live, we do our due diligence with getting background on the players, we communicate with the agents, we communicate what fits within our budget, and at the end of all that all that information is turned over to the league and they finalize everything.
Very few times have we run into a problem where we can't do something that we've agreed to with the player and the agent. There might be some tweaks here and there, the league is very adamant in making sure no agreement is agreeable till the league gets involved, so we make that as a disclaimer to the player and the agent.
But most of that information is at the last minute turned over, and really the league spends very little time on trying to get the deal done because most of that legwork has been done by the clubs.
LE: Would it be more efficient for individual clubs to sign and hold the contracts instead of a single entity structure?

Bravo:
No, I think they're a great deal of help to be honest. The way the system is set up, they're very, very helpful, they're no hindrance.
They're the ones that are managing the caps and the budget and stuff like that. They bring up different ways to be able to structure a deal so it all fits in, so they're a great deal of help at the end of the day. To a certain degree, you have to put the onus back on the clubs to do their due diligence, to make sure they're investigating players. If we sign a player and we don't do our homework and that player's ineffective for us, that should come back to the club. Really, the league is there to help us get all the details worked out in the contracts, making sure we're staying within the budgets and that can be very helpful for us because we don't have a structure like Real Madrid or Bayern Munich. We're limited at what we can do. The league acts as an employee of the club, really.
LE: How difficult is staying under the salary cap and having the right players for your squad?

Vermes:
It's not easy for sure. The more difficult side is it's harder to find players and getting deals done, it's a difficult task, there's just so many different hoops that you have to go through.
It's one thing if you're in American football in this country. There's only one place that plays American football and that's the United States and the NFL, that's it. They don't have to compete with anyone else whereas in our market. It's soccer, it's not the United States, it's global. And that's where it becomes very difficult because we're not just competing with each team in the MLS, but we're competing with every other league in the world and that becomes very difficult. The amount of salaries and transfer fees that have gone on over the last eight, nine, or ten years, it's made the market very difficult for us to actually participate in because we can't afford some of the prices that are being thrown around out there.
Bravo:
It is very difficult, you're always fighting other leagues for players, the good ones. But at the end of the day, our cap still allows us to go out and find quality players, but you have to dig. For all the successful ones that come in, there's more that don't make it in, so it can be very difficult to go out and try to find those players that fit, first of all with what you're doing on the field, personality, fit in the locker room, and then try to fit those players under the cap. It can be very difficult and very grueling and very stressful at times.
LE: What else do you discuss with agents besides salary?

Bliss:
Not a lot of other things are there. If you look at other countries around the world there are other issues involved in the contract, where's there's maybe housing compensation or automobiles or things like that, but here it's just straight salary and what I would call minor bonus packages that are put in the contracts. They're not overly detailed and there's not a lot to negotiate, like All-Star teams and stuff like that, but you run out of wiggle room with the amount of price you want to put on to those bonuses.
LE: Are you in favor of raising the salary cap or allowing two designated players to come on board?

Bliss:
No, not necessarily, I'm not saying that's the answer to play better soccer. I can give you several examples of players who are making one-tenth of the salary and they contribute more to a team's success than a guy who's making a DP salary, so I don't think having an extra DP or allowing more foreign players in at a higher price is going to increase the quality of play.

LE: Schelloto did not come in as a DP, did not speak English, and now he is a DP and figurehead for the league. How did he become successful?

Bliss:
It starts with the player. The player needs to come with the right skill set, which we all know Guille has, but more he comes with the right mentality. Many foreigners who come into our league don't come with both sets – they come with the ability but they don't come with the right mental aspect. Guillermo comes with both and that's what's made him successful. He still feels that even though he's done a lot in his career, he still feels the need to prove himself every day and that's the difference between a good player, an average player, and a great player. He doesn't take anything for granted and that's why he works as hard as he does daily with our group in practice and on weekend with the games. It starts with the player more than with anything. And it's the mentality more than the playing ability.
LE: The Crew had a difficult beginning this season, how did they get back up on top without big roster changes?

Bliss:
The difficulty was the results. After seven or eight games we only had one win but we stuck fast in our statement that we were playing very well but not getting the results, not getting a bounce here or there and we tied several games that should have been wins. We didn't panic and make changes, we stuck with the same group and it's proved out. Now the bounces have come our way a little bit, those ties that we had early on are adding up and we put them together with the wins and we slowly made our way back up the standings and now we're on top.
LE: What do guaranteed contracts mean to players?

Bravo:
Security. Some players do have guaranteed contracts and some players don't. A lot has to do with the individual teams. Sometimes you're bringing in foreign players that are uprooting their families and you have to take that into consideration. There are a lot of things that are being said and done about guaranteed contracts and not-guaranteed contracts, it's just the way the league works at this point.
As a player, I worked under a semi-guaranteed contract, For me, it worked because I was always trying to stay one step ahead and make sure I was doing my job and that the team valued me enough. We've got some sticky situations, to be honest, that would preclude me from going into too much detail about the guaranteed contracts or the non-guaranteed, it's just something that we have to deal with right now.
The Foreign Player

LE:
Do you think it's beneficial to bring in foreign players to tap into the Hispanic marketplace and involve the ethnic communities?

Vermes:
I'm a big believer in the American player. I think they're very committed, very dedicated players and have the means to become very strong, solid MLS players. I think there is a very large pool of players in the US and our player development has gotten better over the years.
Bliss:
In Columbus we don't have any one demographic that we cater to because we just don't have that population base. We have small pockets of El Salvadorians, a small pocket of Mexican Americans, but they're certainly not buying the tickets and when we've played friendly games in the past, it's not like they're coming out of the woodwork to buy tickets either. Instead of catering to a specific demographic in your area, bringing in a quality player is more valuable than trying to cater to demographics.
I'm not always at the mode of expanding the number of foreign players allowed in the league because it cuts down on the opportunities for American players to develop. If you're going to expand the amount of foreign players in your system, you also really need to increase the amount of money available to buy players and pay players because our American players are just as good or if not better than most of the players that are available on the European or international market. So unless you're going to pay a lot of money for players or give money available to purchase players that are significantly better, adding extra foreign players to your roster is not always the way to improve the quality because our American players are just as good if not better than most of the foreign players that come into our league.
LE: Brian, you brought Emmanuel Ekpo and Gino Padula in. How do you help incoming foreign players adjust to the off the field conditions?

Bliss:
We try to put them with people, near people either in the locker room or with support staff to get them off and going. We just don't show them a bunch of apartments or stick them in a house and say, 'All right, we'll see you at training tomorrow.' We have people that help them along until they can get themselves going and become a little bit more self-sufficient, but it takes a lot of work and support staff around them.
We help them find automobiles, we help them get automobile insurance, we help them get their driver's license converted over, we get them a social security number, we take them to the grocery store - show them where the grocery store is at first of all, get them signed up for one of those discount cards all grocery stores have, we take their families to a doctor and dentist that they might need, where they're located, and we help them enroll their kids in school if they happen to have kids. On certain occasions we'll provide them for a period of time a tutor to help them with the language if that's the case, all sorts of stuff. Registering a car, you can take these things for granted - getting a license plate, registering a car, and getting insurance, you take that stuff for granted but if you've never been in the country before you don't know how to go about doing it.
There are a lot of things involved just bringing a foreign player in.  More than scouting and saying he's a good player, signing his contract, and when he gets here pick him up at an airport and drop him off at a house. There's a lot of things that go into it. We have good people that help out, but we don't have one specific person assigned to that, but we all pitch in and help out.
In terms of integrating them into the team, it's up to the players to integrate themselves into the fold. Our locker rooms are very friendly to guys and our environments are friendly to the players, but if the player's not receptive it's very difficult. Soccer is an international language so though there might be a language barrier, soccer is the same language no matter if it's played in South America, the United States, Africa, or Germany. You do have language issues, but if the player works on his language it can ease the integration for him.
Burns:
I've always said that one of the biggest adjustments for any foreign-based players is not only on the field, but the adjustment off the field. We know some folks in Africa who recommend some players to us and we've brought some players in the past, Kenny Mansally and Sainey Nyassi and we feel like they've worked out well. We had an opportunity to sign Osei and Stephane Assengue and we feel that all of the players we've brought over have made contributions, so we've just continued that. There's no exact reason as to why, but we feel that we're having some success with certain players in certain parts of the world and it would be silly not to continue to try to tap into that source that we have to bring some players over.
We have to do the best we can within the structure of our league to find players that are a little less expensive, maybe on a free transfer. It's hard to know until you get them over here, but for our coaching staff and organization it's important that we try to attract good people in the locker room a well.
LE: Mike, tell me about your role on the Referee Committee and the Athlete's Council.

Burns:
The US Soccer's Referee Committee oversees all the referee programs on the men's side, the women's side, the national team programs, MLS, WPS, collegian, youth – basically top to bottom, all the referees. With my position with the Revolution, I have more of a role in terms of MLS.
The Athlete's Council is former athletes, national team players. Once you have ten years removed from your last either World Cup, Olympics, or World Cup Qualifying games, you have ten years to be eligible to be on the US Soccer Athlete's Council. The Athlete's Council represents 20% of the vote for any decisions or anything that needs to be voted on by the US Soccer's Board of Directors. There's also a Professional Council and Amateur Council. I'm part of that voting membership on Board of Director's issues whether that be the president of US Soccer or when the women's league reapplied for instatement as the Women's Professional League.
LE: Who schedules the Revolution games, more difficult now with the Boston Breakers in the same market?

Burns:
Craig Tornberg and Brian Bilello oversee a lot of our scheduling. There's a lot of different factors that go into that from the competitive side, which I'd be involved in, but there's also other factors. In our particular case, we play at Gillette Stadium so it's a multi-purpose stadium. Patriots' schedule is taken into account, concerts are taken into account, and other events that are taking place at the stadium, so that all has to be coordinated and let me tell you, that's not an easy job to coordinate all the needs and wants of whether it be coaches, players, marketing, ticketing and sales folks – there's a lot of things that have to go into account.
LE: How might the league respond to the big-ticket success of the international friendlies with MLS clubs and the World Football Challenge this summer?
Burns: I don't know if it necessarily affects the policy, but when you see Real Madrid playing DC United and there are 60,000 people in the stands and there's been other games where you've had 60,000 plus people and even AC Milan v Inter Milan here we had 40,000-50,000. It just goes to show that although MLS averages aren't 40,000-50,000, there are soccer fans in this country. It's been said before, but if we can find a way to tap into those fans to bring them out, there is passion and love for soccer in this country. We just have to find a way to get more of those people back to watch MLS teams playing against each other.
L.E. Eisenmenger writes for a variety of outlets including covering Boston soccer for The Examiner.  Contact her at eisenmenger@soccerlens.com.