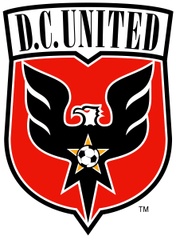 DC United made a major statement in CONCACAF Champions League Group B play on Thursday night, beating Marathon 3-0 at RFK Stadium.  Due to the political situation in Honduras, Marathon had to travel six hours by bus to reach an open airport in Guatemala.  "They had a long couple of days getting here and unfortunately for them, they weren't 100 percent," DC midfielder Ben Olsen said.  "But we've played teams that weren't 100 percent in the past and we haven't taken advantage of them. It's important when you do get these chances, when you play a team that's down on their luck a little bit, you have to punish them and we did that tonight."

Luciano Emilio opened the scoring in the 46th minute, Jaime Moreno got a goal in the 54th, and it was Emilio again in the 71st.  Moreno was red carded in the 90th minute, creating a selection problem for United's next Champions League game at home against San Juan Jabloteh. Dejan Jakovic and Avery John are also out due to yellow card accumulation.  The win has them in second place on goal differential over Marathon on six points with two games remaining.  Toluca leads the group with 12 points.
In Thursday's other game, UNAM Pumas remain in control of Group D, beating Real Espana 4-0.  Ismael Iniquez put Pumas up in the 20th, and it was 2-0 at the half courtesy of Victor Rosales' goal in the 39th.  Real Espana put the ball into the back of their own net in the 61st, and Javier Cortes Granados finished off the scoring in the 80th minute.