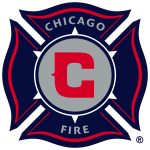 By L.E. Eisenmenger – BOSTON, MA (Sep 14, 2009) USSoccerPlayers — The Chicago Fire is the first Major League Soccer club to have a fully integrated youth program running from Under-8 to an Under-23 squad playing in the Premier Development League, and now the club is expanding its reach by selling the Fire brand to youth clubs in Mississippi and Louisiana.

The incentive for MLS clubs to increase their youth talent pool is spurred by the "homegrown" policy that allows a club to put young players on a protected list and sign them to a developmental contract at the end of their amateur period. Currently, however, players from affiliate clubs outside their areas cannot be included on the home grown list.
So why the Gulf Coast for a team based in Chicago and what are the broader ramifications for extending geographic territory for an MLS club?  That's what I discussed with the Fire's director of player development John Dorn and the executive director of Louisiana Chicago Fire Juniors David DeHoog.
LE: What is the Chicago Fire's goal in affiliating with remote clubs like those in Mississippi and New Orleans?
 
Dorn: It is our goal in the next few years to be able to bring top players from outside the area affiliates, set up home stay or at a local boarding school and then have them in Chicago participating in our player development programs.
LE: Explain the criteria for a homegrown list and how the Fire deals with college-age players, tightly regulated by the NCAA.
Dorn: You're allowed six age levels to put a homegrown talent list together all the way from U23, U20, U18, U17, U16, to U15. You can have approximately 150 players on your homegrown list, four a year for each age level and they have to be in the program for two years.  However, they only have to be in for one year before college, but you can't protect people in college unless you've had them on the list a year before then.
Does it mean we own them or can sell their rights to a club in Europe of Asia? No, it doesn't. What it does is allow us certain rights within the MLS, so it encourages MLS teams to build and develop their own talent and reserves in their own territory. It's going to be larger and more expensive in the next two years. It increases our awareness in our home area that we have to build players just like in Europe where they development them from the time they're young till they're on the first team. Overseas at the age of 18, a decision is usually made if the player moves on to the first team or if you keep him on the reserves, but here in the United States college and education is such an important component of our lives that one of the things we're trying to do at the Fire is develop that fully integrated system that allows for that difference.
The last thing professional soccer wants to do in the United States is gobble up the college game and tell players at 18 you've got to make a choice – go to college or become a pro. If they're not ready to be a pro, we don't want them to. The educational experience is something that's very special and unique to the United States and the college coaches I speak with are very much in favor of that because they want the best players.
If a player is 18 and he's really, really special, he's not going to college anyway because he's going to sign over in Europe for a ton of money and end up over there. But pretty good players at 21 or 22 may not be ready at 18 and why do we need to say, 'well, you've got to make a choice'? Let them go to college, let them play there, but also let them foster their development on their way to hopefully becoming a professional player.

LE: Do you look at the Under-23's as a kind of reserve league?
 
Dorn: (The U23 PDL squad) is designed for being able to take a look at guys and deciding if we're possibly going to draft them come January or the following year. It's more for researching players. But in the coming years you're going to see more of the ability for us to have players on that team that are protected by us, so it makes the U-20's and U-23's a very important piece of our puzzle. They can train with (the first team), we can scrimmage against them, we can have activities with them, but they cannot play with those professionals for any sort of event because that's NCAA regulations.
We drafted a number of them. There are two guys on our first team right now that played on our PDL team and they both came out of the University of Dayton – Chris Rolfe and Dasan Robinson.Chris played two summers with us and Dasan played three summers, so we knew how these guys can play and how they might play at the level of the first team. Also from our PDL team we drafted Matt Pickens, our starting goalkeeper for three seasons till he moved on to Europe and now he's back in the league starting out of Colorado. Over the years, there have been 34 guys that played on our PDL team that ended up being drafted into the MLS and there's about a dozen of them playing in the league right now.

LE: Let's talk about your youth clubs in Jackson, Mississippi and New Orleans, Louisiana. Most MLS club youth scouting is restricted to a 75-mile radius from the facility, but more rural clubs like Real Salt Lake and Kansas City have a wider range, with Kansas having access to the whole state of Missouri and Kansas. Yet the Fire recently sold its brand to two youth clubs in the deep South and several players from those clubs recently competed for the Fire in the SUM Cup. Explain what this is all about.
Dorn: We try to keep as many players in the development system as possible and have them play the Fire way. We also have U16 and U18 Development Academy and they're not full Academy but certainly talented players that we want in our system.
The New Orleans club came on board in the last six months and is growing in leaps and bounds with our name on it. They are a good organization with a couple players that are certainly good enough to play in our academy. It's win-win all around – they get the Fire name on their academy and we have the opportunity to take a look at some players good enough to be in our academy and if they come up here we have the ability to evaluate them.
LE: What's the relationship between the two clubs?
 
Dorn: For the ability to use the Fire name there's a fee, but it's not a fee that's substantial. In return we provide curriculum, support, and we bring a few of their top players up every year for training with our academy and club and to take a look at what the first team does.
LE: How long has this out-of-state affiliation trend been going on?
 
Dorn: I think we were the first, we began doing this about four years ago. We went down to Mississippi in 2005 and we picked up New Orleans earlier this year. Real Salt Lake started this two years ago and has two clubs they affiliate with outside of the Real Salt Lake area – one is RSL Arizona and one is in Tampa, Florida. The Columbus Crew has a youth club in Grand Rapids Michigan and they call it Grand Rapids Crew Juniors and I think they have one other club somewhere else.
LE: Kids from New Orleans and Jackson played for the Fire in SUM Cup, correct?
Dorn: All MLS teams except ours put their academy teams into Sum Cup [U-17]. We did not because we were in the Academy playoffs the week before in Greensboro and qualified for the finals in LA the following week and that kind of schedule isn't good for anyone. We decided to bring players from our affiliated clubs in Chicago, Mississippi, and New Orleans in as a group for the SUM Cup.
They went two and two and they missed getting into the semi-finals by goal differential, but the key thing is we were able to take our "second tier" of players here in Chicago that weren't part of the full academy and the top players from the Mississippi and Louisiana clubs and compete at a pretty good level. Certainly no other MLS team has the ability to do that at this point and that says a lot about how deep our player pool is, where we're at in player development, and that sets us apart from the other clubs.
LE: You said there are some players in the New Orleans club that you'd like to play in the Fire academy, yet they're not from your region. How would you arrange that, boarding schools?
Dorn: You went right to where we want to go. But the path of bringing them up here and putting them in a boarding school, realistically, you're not going to be able to do that with players unless you have a built-in program. It's no mistake why Europe and South America are so far ahead of us, and it's because they have built-in systems. In Europe and England it's pretty simple. Man United or Chelsea or Monaco sees a player, says come be part of our club, you come into the club and you're boarded and schooled right on site at the training facility, they're all built in. There are flashes of it here with the academy setting, although no MLS team has been able to do that yet because it's costly. In Chicago there's a lot of good boarding schools that we could set up affiliations with for bringing players in, get them housed, get them educated, and be a part of the player development academy.  
 
LE: Would there be conflicts with NCAA regulations regarding boarding players?
Dorn: As along as when they're in high school they don't hire an agent or we're not paying them directly or signing them to any sort of contract, no. We certainly have the ability to do it. The NCAA is going to have to be a little bit more aware of what's going on over in our sport and I see them recognizing that. I'm hoping and thinking in the next year you're going to see the ability of the organization to adapt. In the end, if a player is not being directly compensated, not ending up at a college because of a direct connection with a professional team, what is the player's undue advantage he's receiving over other players? If he's just in the mix of a professional environment, what's the harm in that?
There are a lot of issues that are muddy waters to wade through here, but I have the confidence that people have the ability to adapt and adjust to the times.
Lafreniere Soccer Club, established in 1974 in a suburb of New Orleans, became the Chicago Fire Juniors Louisiana this June. Fire Juniors Louisiana has A licensed coaches, 25 division I teams through U18, 20 U9 and U10 teams, 45 teams for U6 and U8, and a total of 1,300 players. Since adopting the Fire brand, another local club merged with them and other link-ups are underway. Executive Director David DeHoog explained what this is about.

LE: What does the Chicago Fire brand mean to your club?
DeHoog: We just signed with them June 9 and we've already sent kids to Spain, sent kids to SUM Cup, and things are moving so fast.
The Chicago Fire name and what they bring to this area with their player development program has sparked a lot of interest in the surrounding clubs. New Orleans isn't the biggest city in the world, but we have so many soccer clubs and we're all competing against each other and this might unite the whole area instead of having all these little clubs competing for players – this might mean New Orleans is under one club, the Chicago Fire Juniors.
If things go right we could be triple our size by next year. We're talking to a club about our size or better and that would immediately double us. The cities of Lafayette and Baton Rouge each have one club and they're a lot larger so the talent pool is bigger. So competing for state titles and national or regional events would be better.
There's another Chicago Fire affiliate in Jackson, Mississippi, about two and half hours north of us, so we have a little synergy going with them. They sent some players over to Spain and we sent six of our U-14 boys over there with them and that type of opportunity didn't exist before. Some of our U17, U18 boys went to the Sum Cup in Colorado with the combined Chicago Fire Juniors team with players from Chicago and Mississippi, and one of the boys that plays with us, Patrick Mullins, got about six goals for the Chicago Fire team. He's a national team pool player and he's going to the University of Maryland.
LE: Apparently some of your U16, U18 players have the quality to play in the Fire academy. How would that work?
DeHoog: They were talking about some school up there in Chicago that was a boarding school so I guess that would be an option, a boarding school. The Chicago Fire are leading the evolution in soccer and what they're trying to do here in the United States is model it more after the European way of doing things.

LE: How does your relationship with the Chicago Fire work?
DeHoog: We pay a fee to be an affiliate of the Chicago Fire. We're going to do cooperative training sessions with them, have our coaches work with their coaches, we take on their philosophy of player development, and they'll assist us with their marketing just by putting the brand of Chicago Fire on our club.
They haven't said, 'you have to hire this guy or fire this coach or change the whole way you're doing business,' they look at us and help us develop our players better. We were doing a good job down here with our own coaching staff, but now it's set the bar for us and given us a little challenge. We've always sent the coaches to get their licenses and reimbursed them for taking coaching courses, but Chicago says you should have this level coach on these teams and we're working towards that.

LE: Has the affiliation increased local interest in the Chicago Fire first team?

DeHoog: We send out emails called Fire Watch and go to the local pub/restaurant where they show the games and we let the club know – 'The Fire's playing tonight, come join our coaching staff to watch the games.' Do more of our kids follow it? Yes, certainly. Members of our clubs recognize we're wearing the same jersey as the first team in Toyota Park and they're starting to say, 'That's where our team plays.'
L.E. Eisenmenger writes for a variety of outlets including covering Boston soccer for The Examiner.  Contact her at eisenmenger@soccerlens.com.