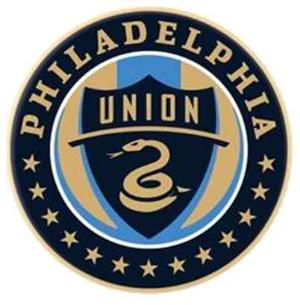 By Andrew Winner – SEATTLE, WA (Mar 26, 2010) US Soccer Players — In the aftermath of Philadelphia's 2-0 loss to Seattle Sounders FC at Qwest Field, it's clear that the Union's management is committed to the development of its younger players, even if it means a few growing pains along the way.
On Thursday night, multi-year MLS veterans Stefani Miglioranzi and Shavar Thomas started on the bench in the rainy, raucous environment of Qwest Field. Union boss Peter Nowak explained that the decision reflected a concerted effort by the organization to develop younger players. Of the 14 players who saw action for the Union, seven were playing in their first MLS game.
"Starting the game this way, we believed that bringing the youngsters into this type of environment will help them in the long run," Nowak said. "They did a pretty good job. If you look around our lineup, I think Chris Seitz, Danny Califf, and Ale Moreno were the oldest ones. The rest are 22, 25, 18, 19, 17 (years old). That's what we decide to do. We believe this way; the players believe this way. We are going to give them a chance, one after the other. As soon as they get more games, more experience, they are going to get better."
The average age of Philadelphia's traveling squad was only 23.9 years old. Nowak credited Miglioranzi with calming the game down after his introduction in the second half, but one could only wonder why he wasn't on the field from the onset during Philadelphia's 2-0 loss. Instead, MLS newcomers Toni Stahl, David Myrie, Danny Mwanga, Roger Torres, and Michael Orozco all started the match.
Of those players, Torres (age 18) showed the most potential, almost by default. The diminutive Colombian had some deft touches on the ball in the first half and could benefit from a strong defensive midfielder behind him.
The other four starters did not do as well. Mwanga, playing out of position in central midfield, did not look up to the task. He spent most of his time facing his own goal and was not able to effectively connect passes. Orozco, generally a defender, fared a little better beside him. Myrie was tormented by Seattle's Steve Zakuani, while Stahl took a red card.
Despite the setbacks, Nowak is committed to developing the rookies. There are no immediate plans to add a designated player in Philadelphia to help the team win right away, but Nowak is considering it.
"We're lucky to have this group right now, especially with the youngsters," Nowak said. "This is the future of our club. If we need to add more experience, then we will."
In the second half, rookie Amobi Okugo and 17-year old Jack McInerney also got looks. At that stage of the game, it was difficult to evaluate their play because of the 2-0 score line and Toni Stahl's red card in the first half. However, the confidence gained from playing in front of 36,241 fans at Qwest Field should calm any future jitters for Philly's youngsters.
"Yeah, at first I was expecting to be a little nervous, but I was trying to limit my mistakes," said Mwanga, the #1 pick in the SuperDraft. "I think I did OK. Not the greatest, but good."
Perhaps inevitably, errors in defense led to both Sounders FC goals. On Seattle's first goal, Philly's central midfield failed to pick up a secondary run from Brad Evans. In Seattle first real chance, the midfielder buried the shot to put the Union in a 1-0 hole.
On Seattle's second goal, Philadelphia's defense failed to clear the penalty area after goalkeeper Chris Seitz punched away a corner kick. A lone defender kept Montero onside, and the Colombian poacher grabbed an easy one at the back post.
"The goals, of course… we need to do better on both goals, especially the first one," Nowak said. "The ball is coming inside and we have to cover this much better."
While the Union did come up short, they impressed in short stretches of either half. It was the Union who controlled the run of play in the first half, with an Orozco shot being the first real scoring chance. Up front, Sebastien Le Toux looked dangerous for the visitors in his return to the Pacific Northwest.
"Even with a man down, the stadium with 40,000 people was pretty quiet in the second half," Nowak said. "I believe even with ten men we gave good effort and substituted guys in to score a goal. We didn't sit back, we pushed forward. This is the first game and the first step."
Califf, who sports the captain's armband for the Union, also saw some signs for optimism.
"We fought hard and ran a lot. I think you could tell that we are pretty fit so that's a good thing," Califf said. "There are some areas of our game that definitely need polishing. But I think if we put that kind of effort into games, we're going to get results."
Andrew Winner is based in Seattle, Washington and covers soccer for MLSnet and Soccer365.com. He can be reached at andrewwinner@gmail.com.