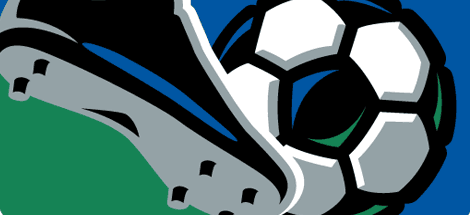 Major League Soccer announced on Thursday that they were increasing the roster sizes from 24 to 26. The two additional slots are for home grown players, defined as players identified and developed by the club that will not have to go through the SuperDraft. These players can be signed to Generation adidas contracts and must have been with a club's youth program for at least twelve months. A club can sign up to four home grown players per year.
"Our clubs have made a significant investment in their youth academies and many of those players are ready to take the next step in their development by becoming professionals. We have increased the roster size to ensure that our teams have the ability to sign those players," MLS vice-president Todd Durbin said. "This change illustrates our continued long-term commitment to player development."
Senior Roster (Slots 1-20) MLS teams may have 18-20 players on their senior roster. These players will make no less than $40,000 per year and count against the 2010 team salary budget of $2,550,000.
Protected Roster (Slots 21-26) Teams may have up to six players that do not count against the salary budget. Players on this roster may include Generation adidas players, players earning the 2010 League minimum player salary of $40,000 per year, and two of these six slots are reserved for home grown players who earn a minimum of $31,250 in 2010.
Teams are not required to fill all 26 slots at any given time.
MLS also announced changes to how much a club receives from an international transfer fee:

Home Grown Player:
• Club receives 3/4 of transfer fee revenue and the League receives 1/4
Generation adidas players & non home grown players acquired in the SuperDraft:
• 1 Year of service: 1/3 to Club and 2/3 to League
• 2 Years: 1/2 to Club and 1/2 to League
• 3+ Years: 2/3 to Club and 1/3 to League
All other players:
• Club receives 2/3 of the transfer fee revenue and the League receives 1/3
The maximum amount of a given transfer fee's revenue that may be used by a club as allocation money has increased from $500,000 to $650,000. Allocation money may be used to reduce the portion of a player's compensation that counts against a club's salary budget in connection with signing players new to MLS, or re-signing existing MLS players to a new contract.