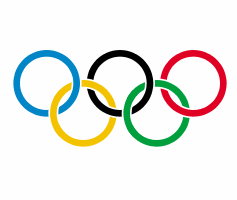 By Michael Lewis – NEW YORK, NY (Apr 8, 2010) US Soccer Players — Ty Keough seemed destined to play in the Summer Olympics. Three weeks before he was born, his father, the legendary Harry Keough, returned from the Melbourne Games in 1956 with a present for his yet-to-be-born son: a stuffed Koala bear.
Harry, a member of the US team that upset England in the 1950 World Cup, captained the Americans at the 1952 and 1956 Summer Games.
"I can remember as young as five- or six-years old looking at my Dad's Olympic memorabilia from Helsinki '52 and Melbourne '56," Ty remembered recently. "Obviously, I wanted to grow up someday to be like my Dad, and the dream of marching in the Olympic Opening Ceremonies for the USA like he did was a part of those visions."
A little more than two decades later, it looked like it was going to be American soccer's version of Like Father, Like Son. The US had qualified for the 1980 Olympic Games. But the dreams of Ty Keough and his teammates, plus his fellow Olympians in other athletic pursuits were dashed by the boycott of the Moscow Games that summer in protest of the Soviet Union's invasion of Afghanistan.
"So it was a bitter disappointment to not be allowed to go to Moscow," Keough said.
Instead of participating at the World stage, Keough and his teammates, which included the likes of Ricky Davis, Perry Van Der Beck and Don Ebert, were forced to stay at home. A bitter pill, indeed.
The Americans' road to qualifying was one wild ride, which included being eliminated by arch-rival Mexico more than a year prior to the games during CONCACAF qualifying. Coach Walter Chyzowych criticizing the North American Soccer League teams for not releasing player and US Soccer for not doing its job, getting a second chance after the Mexicans were disqualified, and eventually qualifying.
A quick history of the qualifying campaign:
It appeared the US was dead on arrival after dropping a pair of games to the Mexicans in Leon on May 23 and at Giants Stadium on June 3 (a 2-0 loss in which Efrain Gonzalez and Sergio Lira scored). But the Americans protested to CONCACAF, claiming Mexico used professional players, which was forbidden at the time. The North American Soccer League players appearing for the United States were only paid a stipend by their NASL clubs, allowed under Olympic rules. The protest was upheld and they were awarded 2-0 forfeit wins and received a second life.
They didn't squander their opportunity. They thrashed Bermuda in a two games, 3-0 and 5-0. Then came a 2-1 win over Surinam in Orlando, FL, followed by a 1-0 victory over host Costa Rica in San Jose on March 20th, a 1-1 draw with the Central Americans in Edwardsville, IL on March 25th, and a meaningless 4-2 loss at Surinam on April 2nd because the US had qualified already.
Keough said the Americans booked a spot in Moscow in San Jose, although Soccer America reported that the team clinched a berth with that 1-1 tie with Costa Rica in Edwardsville.
No matter. The win in Costa Rica, a rare result for the US, was vital to its qualification. That triumph came at National Stadium, and not at the cauldron called Saprissa Stadium, a ground that has become a living nightmare for the U.S. National Team in World Cup Qualifying in recent years.
Keough said he has vivid memories of Costa Rica.
"Roughly 40,000-50,000 'nationalistic fanaticos' were eager to see the Americans put into their usual place in the international soccer pecking order," he said. He added that there was "a constant roar and even more deafening screams any time the Ticos even possessed the ball. The crowd knew it was an intimidating factor and was willing it's team to 'break' us early.
"We settled in though, and stayed organized. Most of us were starters with our NASL teams and had already matched up with some of the World's best talent that used the NASL as a sort of 'Valhalla,' Keough continued. "We started to possess the ball and showed that we actually belonged on the field with the quick, skillful Ticos. Our confidence gradually took the crowd out of the game and the match settled in to a pretty evenly matched tempo. The pressure started to work the other way as our opponent felt they were disappointing their passionate supporters."
"Late in the game, something unheard of, almost surreal occurred. The referee called a penalty kick in favor of the visitors. Don Ebert, a fellow St. Louis [native] and forward for the USA, slotted it with his left boot and the stadium screamed for the blood of the referee. When the final whistle blew, we attempted to leave the field but were driven back by a barrage of bottles, bricks, stones, batteries, etc. The referees stood out in the center circle for more than 40 minutes. After the crowd started to dissipate we finally made a run for the locker room dodging projectiles and ducking into the tunnel."
"In the dressing room, which had a metal roof, we savored our Olympic qualification, while listening to the thuds and crashes of objects being thrown at our locker room. We waited a good 90 minutes and then made our way hurriedly to the bus. There were still about 75 trouble makers on the parking lot, trying to cause a problem. When we got on the bus we stayed low, mostly on the floor while more rocks were thrown at the bus, and while the remaining mob started to rock the bus. The bus pulled away to our hotel with most of us still hunched under our seats."
During the qualifying, US President Jimmy Carter started to rattle his saber by threatening to boycott the Summer Olympics. For the US Olympic team, it was full-speed ahead on the field as what was transpiring off the pitch was not considered.
"The possibility of the boycott was not even discussed," Keough said. "Our job was to win the necessary games. The rest was outside of our control. I guess we naively believed or hoped that it would all be sorted out without a boycott."
Keough saw it as an opportunity lost in more ways than one.
"Competing at the Olympics could have tested and solidified a generation of players already benefiting from the NASL, and perhaps given that group a better level of confidence and cohesion to go into World Cup qualifying later that year," he said.
It would have tested the players mettle, but the Americans certainly were no shoo-in for a medal.
"I doubt that we would have been contenders for a medal," Keough said. "But depending on the draw, I would hold out the possibility that we would have made it out of group play."
Keough, however, did see an upside in missing out.
"My main consolation was that unlike my Dad I was able to play the sport I loved for a living, something which was unavailable in his era," he said. "Also, had I left in the middle of my NASL season with the San Diego Sockers, I might have jeopardized my position in the starting eleven, which I held down through the 1982 NASL outdoor post-season and my subsequent trade back to the St. Louis Steamers for the higher salaries of the MISL [Major Indoor Soccer League]."
These days, Ty Keough still dabbles in soccer. A former ESPN announcer, he worked four Seattle Sounders FC broadcast last season and he said he could do more for them this season. He also did some college games for Fox Sports Midwest and the Missouri Valley Conference. His day job is a foreign currency special on the trading desk at EverBank World Markets in St. Louis.
On Tuesday nights, he played in an Over-40 indoor league and on Sunday mornings in an Over-50 outdoor league.  "So I still haven't hung up my headset or my boots!" he said.
But what Ty Keough and his teammates would have given to have had the opportunity to put their soccer boots and red, white and blue jerseys of the USA on in Moscow in the summer of 1980.
Michael Lewis covers soccer for the New York Daily News, MLSnet, and BigAppleSoccer.com. He can be reached at SoccerWriter516@aol.com.
Editor's note: In an earlier version of this story we had the date of the Olympic boycott as April 11th.  The boycott was announced on March 21st.