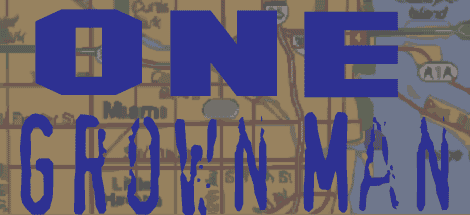 By Andrew Dixon - MIAMI, FL (May 19, 2010) US Soccer Players -- Our collective love for Charlie Davies aside, I think we're safely at the point where we can start concentrating on the players who are actually in contention for those free plane tickets to South Africa. I think Bob Bradley has called in the best possible team available and most of us familiar with the squad can probably correctly fill in 8 or 9 of the first XI. The intrigue over the coming days is who else is going.
We all have our favorites and for various reasons - whether it's to boost the credibility of MLS, or call on the experiences learned playing in various leagues in Europe. For me? I'll throw out two names that I want to see have a great camp and hopefully have some role at the World Cup: Herculez Gomez and Jose Francisco Torres.
No, I don't know these guys personally and I realize they haven't featured much for the US. In fact, Gomez hasn't played for the squad since 2007. But I hope they succeed. Why? I believe their success would open a lot of American players eyes to the Mexican League as a place where they can succeed and have a role with the National Team. No, I don't believe they should have been brought in simply because they get paid in pesos. These two are straight ballin' right now in a league to which most American fans don't pay any attention to until the CONCACAF Champions League rolls around.
No, this is not an anti-MLS piece. I love MLS. I went to Miami Fusion games even though my MLS loyalties lie with another team. The strides this League has made over the last 15 years despite the well documented money, attendance, and stadium woes are nothing short of phenomenal. The League has produced quality international players such as The Truth and Eddie Pope and provided the basis for so many of our players in Europe right now.
But the Mexican First Division has been good to American players as well.  Even with the advent of MLS, and it's surprised me that more American players haven't taken advantage of this higher paying and - yes MLS fans - higher quality league that's still within the friendly confines of North America.
Mike Sorber turned a successful 1994 World Cup run into an excellent stint with UNAM Pumas before returning Stateside for the start of MLS. Cle Kooiman, another former US International was the first American to captain a Mexican side doing so with Cruz Azul with whom he spent three seasons before moving to Morelia. Marcelo Balboa and Tab Ramos both spent a year in Mexico with Leon and Tigres respectively. So certainly some well known National team performers have had success there.
The current crop of American players there have also made their mark. Michael Orozco's play with San Luis led to his being named to the 2008 Olympic team though his international career seemingly hasn't recovered from that elbow against Nigeria. Edgar Castillo is another who got on the US' radar after becoming a dependable player for Santos. Though his career stalled a bit at Club America, he has done fairly well at UNAL and debuted against Denmark last year.
Of course the main story has been the exploits of Gomez and the continued progression of Torres.
Gomez had pretty much dropped off the radar after suffering through some injury-plagued seasons in MLS.  Surprising almost everyone except maybe Gomez and his new club, he rediscovered his game in a major way with Puebla.  His 10 goals made him the first American to top the scoring charts for a season. And these aren't simple tap-ins from 2 yards out he's scoring on either. He's doing this with headers, precise finishing into the corners, and even a free kick that completely fooled Memo Ochoa against America. After an up and down MLS career, he's done the business against all calibers of teams in the MFL. Not one to leave a hot striker home, Bradley is wise to have brought him into camp.
Jose Torres has been getting it done for Pachuca since 2006 and the experience he's gained there makes him a potential star with the National Team for years to come.
Can you name any other current American player who's played in the Copa Libertadores? How about the FIFA Club World Cup? It was Torres' penalty kick that sent Pachuca to the former and he started two games in the latter. And I can't lie, I really like his game. He holds the ball well, has good vision and gets after it every time he puts on the National Team shirt. I still think he was one of the few players to show up when the US went to Costa Rica in the Hex. We had someone with good possession skills in John O'Brien eight or nine years ago, and I honestly believe Torres can be a player in the same mold having honed his skills on a good team in a very competitive league.
Maybe it's because we as American soccer fans have an aversion to all things Mexico when it relates to soccer, but Europe doesn't necessarily HAVE to be the only destination outside the US for American players. Just One Grown Man's opinion but it's time to start recognizing that Mexican soccer isn't limited just to El Tri.
So I'm hoping that Gomez and Torres do the business over the next few weeks and make solid noticeable contributions to the US side, using the skills and experiences gained from the most competitive league on the continent. The trail has been blazed by American players past and present.  Positive play from those two just might make others take a real hard look down south.
Andrew Dixon is a soccer writer based in Miami and a columnist for US Soccer Players. Contact him at: golnoir@golnoir.net