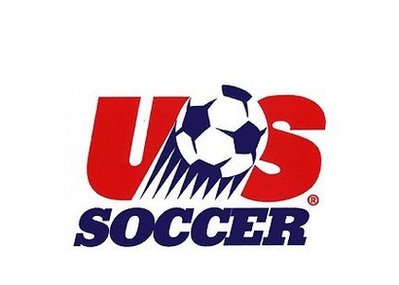 By Clemente Lisi - BRISTOL, CT (Oct 7, 2010) US Soccer Players –The United States National Team has always been a melting pot team that mirrored the diversity of this country.  Throughout the 1990s, as US Soccer tried to build a competitive squad, then-coach Bora Milutinovic, a native of Serbia and well-traveled man himself, called up many players living in this country who had been born abroad.  One of those players, Polish-born Janusz Michallik, would go on to play for the USA for three years starting in 1991.  Michallik finished his international career in 1994 with 44 caps. 
Nowadays, the 44-year-old Michallik works as a television analyst for ESPN and serves as player director for the Connecticut-based SoccerPlus Camps, which was founded by former US Women's National Team coach Tony DiCicco.  A superb defender in his playing days, Michallik has since traded his tough-nosed style for hard-hitting commentary.  An expert on both the American and European game, Michallik gives ESPN viewers around the globe comprehensive analysis of the game.   
Michallik started his pro career in 1983 with Polish club Gwardia Warsaw.  He would only play 10 games before moving to the United States.  Once here, he signed with the Cleveland Force of the Major Indoor Soccer League, where he played for just one season.  He played indoor soccer, like so many players given the absence of a national outdoor league, with the Louisville Thunder and Canton Invaders of the American Indoor Soccer Association.  After winning AISA titles with both teams, Michallik moved outdoors in 1990 with the Boston Bolts of the American Professional Soccer League. 
Michallik joined Major League Soccer in 1996 after the Columbus Crew picked him in the League's first-ever draft.  He spent two seasons in Columbus before joining the New England Revolution.  He retired at the end of the 1998 season. 
I caught up with Michallik ahead of this Saturday's friendly between the USA and Poland, where he handicapped the Polish squad, talked about the progress of the National Team since he played on it, and the impact of MLS on the team over the past 15 years. 
What sort of opponent will Poland be for the USA come Saturday?
As always, Poland will be a physical side with pace and quality.  Unlike Polish teams in the past, there is a difference in mentality that is being implemented by new coach Franciszek Smuda.  The counterattacking style that we have been used to is being tweaked a bit with emphasis on high-pressure and more attractive and attacking style of play.  Although results have not been there as of late, I think Smuda is trying to select players that will give Poland a chance to be competitive at Euros 2012 that is being co-hosted by Poland. 
Poland has given up a lot of goals lately.  Can the USA exploit this flaw?
Playing opponents like Spain and Cameroon always carries the risk of conceding goals as I don't need to remind anyone how good and attack-minded these teams are.  However, conceding nine goals in these matches is a concern.  US teams always like to attack and have players capable of making you pay for defensive mistakes.  I think that Poland and Smuda, in particular, will be fully aware of the fact that the US team will be difficult to contain. 
There are a lot of Polish fans in the Chicago-area.  Since the game will be played at Soldier Field, will this feel like a road game for the USA?
It seems that way but what else is new?  This has happened to US teams often in the past and will happen again in the future.  I remember this to be the case when I played on the US team and it was not something that we were concerned with.  I do think that over the years the US team has developed a significant following in this country, and I am sure that Sam's Army will be in full voice.  The role of MLS can't be overlooked either in this aspect, with attendance increasing and more and more people appreciating the talent of American players. 
What would you like to see from the US team against Poland?
Most importantly, I'd like to see a good defensive effort as a team.  There has been pressure on the back four of course after the World Cup, but as usual that takes good organization by the team in all formations. I think that we need to be more comfortable in building from the back and the rest will take care of itself.  The effort, commitment and attacking mentality will always be there. 
Who will ultimately win the game?
The US has had a very good record against Poland lately and will have to be considered as favorites.  It is important to note that Poland will have that poor record in the back of their minds and perhaps support of the fans.  I hope that you will allow me to hope for a draw – for obvious reasons – since this is a friendly match. 
You became a US citizen in 1991 and quickly got the call from then-US coach Bora Milutinovic.  What kind of coach was Bora?
Bora, first and foremost, is a fan of the game.  He lives it every second.  I think he knew that he needed to instill that mentality in some of the players in that era. Open their soccer horizons if you will. While doing it, perhaps he did not give some players enough credit for that.  He is obsessed with details of the game and was very hands on in every aspect of the game, on and off the field. Some players dealt with the better than others but as usual that could be said about all managers.  I think at that time he was the right choice given his international experience. 
How does current US coach Bob Bradley, who appears to be a quiet man but also a taskmaster, compare to someone as flamboyant as Bora was?
It's difficult to compare.  Bob has not coached me, but of course, his diligence and attention to details are similar.  Both live and love the game and that is a must.  
You played in MLS when it got off the ground in 1996 for the Columbus Crew and later the New England Revolution.  How has MLS changed since you played in it? 
Well, I think that there was more experienced players back then and the game was not as fast and physical.  The expansion, although positive, waters down the talent pool a bit in my opinion. The commitment of the teams and the league to build soccer-specific stadiums has been exceptional. Atmosphere is great.  I watched Real Salt Lake versus Colorado recently and the game had everything — excitement, goals, drama and the fans were incredible.  That day, the game was better than half the games I saw in Europe.  The financial commitment from Adidas is also very impressive and meaningful. Player salaries have increased and it seems that the league has passed the test of time. 
How has MLS helped the National Team over the past 15 years? 
The ability to play in a competitive environment day-in and day-out could not be replicated when I was on the team.  
Would you say it has been a massive improvement to the US team program? 
There were times early on when we did have to train on our own between camps.  A player just can't keep the sharpness that way.  Bob has a chance to go and see players easily now either live or on television. Players know if they play, they have a chance to be noticed. I don't think you can measure the importance of the league.  Kids now have a reason now to play the game and see MLS as a goal to get too.
Clemente Lisi is a New York-based writer. Contact him at:CAL4477@yahoo.com. Follow him on Twitter at:twitter.com/ClementeLisi