In Clemente Lisi's regular Thursday feature, he talks to US Soccer Federation director of referee development Paul Tamberino.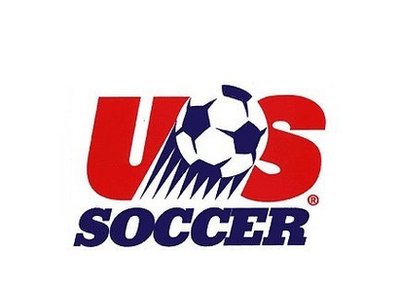 By Clemente Lisi – NEW YORK, NY (Nov 18, 2010) US Soccer Players – Retired referee Paul Tamberino is famous for his role as an MLS match official.  Winner of the 1998, 1999, 2000 and 2001 MLS Referee of the Year award, Tamberino is currently US Soccer's Director of Referee Development.  A former player, Tamberino had an unsuccessful trial with the Dallas Tornado of the original North American Soccer League in 1977 and that same year decided to become a referee. 
In 1990, Tamberino got his big break when he became an NCAA referee.  He would go on to referee many major college games – including the 1993 NCAA Men's Division III championship and the 1994 and 1999 Men's Division I final – until 2002.  After a few years in semi-pro leagues like the USISL and NPSL, Tamberino became one of the first 18 referees named to officiate games in Major League Soccer's inaugural season in 1996.  Tamberino was also made a FIFA international linesman, working games at the 1999 Under-17 World Cup and CONCACAF Qualifying games for the 1998 World Cup finals in France. 
Known for his people skills, Tamberino officiated 78 MLS regular season games over six seasons.  Tamberino had been a member of the four-man crew in the League's first six championship games.  He also refereed the 2000 MLS All-Star Game and 2001 Lamar Hunt US Open Cup final. The Maryland-born ref retired due to knee problems after the 2001 MLS Cup, finishing a 27-year on-field career and later taking the position he currently holds with US Soccer. 
Ahead of Sunday's MLS Cup final, I checked in with Tamberino, where he talked about the quality of American referees, FIFA's plans for goal line technology and how the level of officiating has grown in MLS and in this country generally over the past decade.
We all saw Frank Lampard's goal against Germany at the World Cup that was not awarded.  Does FIFA need to introduce instant replay?
It appears it will definitely be a topic that FIFA will be discussing in the near future. If it helps improve the game that would be positive step to take, but there are many things that need to be considered. I'm confident FIFA will take a thorough look at instant replay and decide whether it can be of use in certain situations. 
Do you think Major League Soccer would be a good place for FIFA to experiment with a rule change like instant replay or a goal judge?
If FIFA asked us to participate, we would be open to it. US Soccer President Sunil Gulati has said that as well, but, at this point, we haven't been officially approached.
No American referees officiated in South Africa for the 2010 World Cup.  Were you disappointed with FIFA's decision?
We are always working hard to develop our referees and prepare them physically and mentally to reach the highest level. While we didn't have anyone selected this team, we're looking forward to continuing to provide our referees with better environments to hone their skills and opportunities to develop. We are confident if we continue to do those things, we will have a great chance at having a referee represent us at the 2014 World Cup.
What is the toughest call for a ref to make?
There are many difficult decisions during a game.  Before we had technology such as communication devices and beeper flags, I would have to say fouls in the penalty area. Can the referee get there?  Does he have a good angle?  You had help from his assistants, but it still wasn't the easiest decision.  Today, even with the technology, simulation or diving is the most difficult for me.  The players are getting to be proficient in diving and that can fool the referee more often that not.
What was the toughest game you were ever involved with?
It was a World Cup qualifier between Jamaica and Honduras.  Honduras just beat Mexico weeks before and they needed a tie or a win at home.  The game was very intense in front of a sold-out crowd at the 20,000-seat stadium.  The fans were obviously really loud and the field had a barrier fence around it about 15-feet high. 
I was the bench side assistant referee. All along the fence were military with their automatic rifles and guard dogs. As the game went on, it became more intense.  The referee sent off a Jamaican and this made it even more intense. 
Jamaica also needed a win and as the intensity built, I could sense the people behind me getting closer.  The dog's barking was louder and I could see them in my peripheral vision.  They seemed to be getting closer and closer and I had a brief opportunity to glance behind me and noticed that they were inches from me. 
As I continued to concentrate on the game, I could see above my head, the barrier fence bending over top of me.  The Hondurans were rocking the fence with such force, it was a like a fan going back and forth right above me.  This went on for about 10 minutes, but it felt like a lifetime. It finally went back to normal after Honduras scored.  The fans backed off, the military and dogs backed off and I could breathe a little easier.
You were once an amateur player.  Should every referee have once played the game to get a full appreciation of what it's like to be a competitor?
Having the opportunity to know what it's like to be a player can be very helpful.  You have an understanding of what a player is thinking and attempting to do on the field that may help you in your decision making.  Saying that, I don't think it's necessary for someone to play at the highest level, but just competing at any level will give you a better sense of the game overall.
You were part of the officiating crew in the first six MLS Cup finals, including the 2000 at RFK Stadium in Washington, DC.  How much pressure do the officials feel going into a big game like that?
I think every referee handles it differently.  I remember being very nervous, as I was in every game, but I was also extremely confident.  I had a terrific crew and that eased the pressure.  Although, the game was in DC and I lived in Baltimore, so there was a little added pressure as I had a lot of friends and family there.
How would you rate the level of officiating in MLS today compared to when the league first started?
It is definitely better now than when MLS started, and we're continuing to see improvement.  With US Soccer giving the referees direction through education and training, the level of officiating has improved tremendously.
What advice would you give to someone looking to become a referee?
Whenever I'm asked this question, I tell people three things: One, you must love what you are going to do.  Two, you must always put the game first and yourself second.  And three, you must be fair.
How do American referees rate compared to ones from Europe and South America who are involved in competitive matches all year?
At US Soccer, we look at statistics from all over the world.  We compare misconduct, penalty kicks, offside, along with other stats and we are right up there with the best soccer countries.  We just have to continue to work hard and make sure we're doing all the little things to improve.
Clemente Lisi is a New York-based writer. Contact him at: CAL4477@yahoo.com.  Follow him on Twitter at: http://twitter.com/ClementeLisi