In the final edition of our 10 Questions feature, Clemente Lisi talks with GolTV broadcaster Phil Schoen about his experiences covering the game, the always entertaining Ray Hudson, and the future of soccer in America.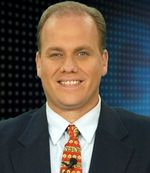 By Clemente Lisi – NEW YORK, NY (Dec 30, 2010) US Soccer Players — Phil Schoen and his color commentator Ray Hudson have built an audience for their broadcasts of games on GolTV. It's Schoen's job to keep focus while Hudson waxes poetic on all things soccer. What they've created is one of the more interesting dynamics in soccer coverage.
Schoen has called games for GolTV in English from the cable channel's Florida studios since 2002. He has also worked for XM Satellite Radio, calling 2006 World Cup games from Germany after having previously done play-by-play of MLS and US National Team games for ESPN.
To close out 2010 and a full year of "10 Questions With…" I caught up with Schoen, where he discussed the impact of TV on American soccer this past year, the overall growth of the game in this country since Major League Soccer was formed in 1996, and whether the USA is in a position to someday win the World Cup.
Has television and the access to so many soccer games from around the world changed the game in the United States?
When I was growing up, all we had was Star Soccer and Soccer Made in Germany. I lived in South Florida, so I could also catch an occasional game on Spanish television, but even after the initial emergence of cable and in the heyday of the NASL your choices were very limited.
Nowadays, there are so many channels that you can pretty much watch soccer all day long. It's opened the horizons of many sports fans and kept soccer fans interested, whereas in past generations they would have migrated to more traditional US sports. It's also provided young American players heroes to emulate.
Who knows, somewhere in Iowa we might be growing the next Cristiano Ronaldo?
Does having so many games on live TV from Europe and South America help or hurt Major League Soccer?
It has opened the sport to many more fans, but is also shows some of the limitations of MLS. The league is a lot better, from top to bottom, than when I was broadcasting on ESPN. However, it pales in comparison to teams like Barcelona and Arsenal.
So what's the impact for MLS?
I believe that a rising soccer tide will lift MLS's boat as well and soccer fans in the US will not be turned off because there happens to be a better league somewhere else in the world. As long as MLS can stay competitive and continue to improve its quality of play, the fan base will continue to grow.
You have worked alongside the legendary Ray Hudson, a colorful commentator not shy about giving an opinion during broadcasts. What's it like to work with him and do you ever feel like punching him?
Ha! Punching him? Nah. I'm normally laughing too hard to get angry at anything he says. I love working with Ray because he knows the game, and he loves it, too. There are a lot of other announcers out there who know the game and there are a few more who are passionate about it. However, Ray is rare in that he can convey his knowledge and his passion with more than a bit of humor tossed in.
How has MLS improved since it first got off the ground in 1996?
There are the obvious things when it comes to getting in sync with the World game like no shootouts and keeping the official time on the field. In all honesty, I think up until this season, there were probably better international stars back at the beginning, from (Carlos) Valderrama and (Marco) Etcheverry to (Mauricio) Cienfuegos.
In fact, I still might give the overall edge to the old-timers, although I think that the addition of younger, quality internationals will continue to increase. There has been a general – although not dramatic – improvement in quality of the American player. There is greater depth and several of the younger players show more skill and more willingness to use it than their earlier counterparts. This will continue to develop, but I think the real improvement has been the increased professionalism of the squads.
How have the signings of marquee players, like David Beckham, helped the league given that they haven't always produced much in the way of success on the field?
Beckham's signing is still a watershed. Whether or not you think he is a great player – and I personally think he was a great role player as a battler who could provide a world-class service – he is an international icon. His signing put Major League Soccer into every newspaper in the world. And he is one of a very, very small group who has the ability to do that. The injuries, and his international commitments, have made it difficult to give it an overwhelming endorsement, but this chapter isn't finished yet.
You follow many of Europe's top leagues. Have MLS teams caught up to say Italy's Serie A and Spain's Liga in terms of product on the field since 1996?
It has a long way to go before you can legitimately compare MLS to the cream of the crop in any of the top leagues in the world like Spain, England, Germany, Italy, France, Argentina or Brazil. However, I think the best teams in MLS would be competitive in several of those leagues. I would love to see Real Salt Lake take on some Spanish competition. Considering their roster limitations, I don't think the upper half of MLS would look out of place in the Netherlands, Mexico, Chile, Belgium or Russia.
More Americans are playing in Europe these days. Is that what made the USA a better team at this past World Cup?
Taking issue with the assumption, but I don't believe the US was a better team at this past World Cup. I think the 2002 team did much better with what it had to work with. I think there were several players that could have strengthened the roster considerably and I think the US still has to get over its inferiority complex of setting back, waiting for mistakes and counters.
I would love to see Bob Bradley bring in players who are more comfortable on the ball in pressure situations. More one-touch play and quick passing to maintain possession rather than to be constantly bunkering or chasing the game.
At this past summer's World Cup, ABC/ESPN decided to go with announcers who were mostly from England. What did you think of that move?
I understand their decision from a business principle, but I think it was misplaced. I believe they could have found a few Americans out there who were up to the challenge. However, on the whole I think all of the play-by-play guys were good to great. I think much of the criticism of the legendary Martin Tyler is due to the conditions, like vuvuzelas, and the occasional mismatch at partner. Listen to him do a Premier League game with a good crowd and paired with Andy Gray and you get a real idea of his magic.
Still, while I think that they got a decent reaction from the crowd that they were targeting – EPL and Anglophile – they turned off a lot of the potential market that is out there.
One last big picture question. Will the USA ever win the World Cup?
Absolutely. I think that if Charlie Davies was healthy for this past tournament they could have advanced to the semifinals. I would not be surprised to see the US in a final by 2022.
Clemente Lisi is a New York-based writer. Contact him at: CAL4477@yahoo.com. Follow him on Twitter at: http://twitter.com/ClementeLisi