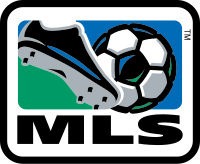 Major League Soccer finished the week issuing $16,000 dollars in fines involving the New York Red Bulls, Los Angeles Galaxy, and DC United forward Charlie Davies. 
On Monday, the New York Red Bulls issued a statement criticizing the officiating in their 0-0 draw the day before against Portland.  On Friday, Major League Soccer put a price point on that type of public criticism. 
"The statement released by Red Bull New York this week undermines our substantial efforts to continue improving all aspects of our competition," MLS commissioner Don Garber was quoted as saying in a press release announcing a $10,000 dollar fine for the Red Bulls. 
Also on Friday, the League fined Los Angeles $5,000 dollars for leaving David Beckham's name out of their injury report prior to their game at Colorado.  According to that announcement: "The League determined that the Galaxy deliberately omitted David Beckham's name from their injury report despite knowing that he would miss the game because of back spasms."
Finishing off Friday's disciplinary measures, the League fined DC United forward Charlie Davies $1,000 dollars for what the League considers a dive in the 83rd minute of DC's game against Real Salt Lake.  Davies converted the ensuing penalty. 
"Moving forward, all instances of behavior that serves to deceive and that directly impact the game will be subject to severe discipline, including a fine, suspension or both," MLS executive VP Nelson Rodriguez said in a statement.