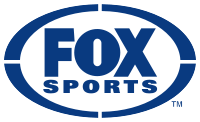 By J Hutcherson – WASHINGTON, DC (Feb 6, 2012) US Soccer Players — As halftime came to an end during Sunday's Chelsea – Manchester United broadcast on Fox, studio host Rob Stone fell back on what has become a cliché of getting professional soccer over to a broader audience.  Each and every game is of unquestioned importance.  Stone said that should Chelsea's lead hold, they'd theoretically pull within four points of third-place Spurs (Tottenham plays on Monday).  The response of his co-hosts told the story.  Neither of them said much of anything. 
In fairness to Stone, Fox seems firmly committed to the 'very important people doing very important things' model for their national soccer broadcasts. This is at odds with their attempts at comedy routines for their National Football League coverage, and much closer to how they treat Major League Baseball's postseason.  It's much tougher to do that with a Premier League game in early February. 
Even when the game holds up, and there's no argument that Chelsea – Manchester United did just that, there's the mainstream American audience to consider.  That's the reason for putting these games on broadcast television, raising the appeal for the Premier League brand of soccer. 
In any American sport, the game can only do so much.  The NFL benefitted from ABC turning Monday Night Football into a part of mainstream culture.  ABC didn't get there by stressing the importance of each and every game they showed.  They got there by increasing those entertainment value of everything they controlled around the game.  It's why the NBA on TNT has a wider audience than midweek pro basketball probably deserves. 
That's what the Premier League on Fox should be in search of, a way to wrap the game in such a way that it engages viewers.  That's a two-part process for Fox.  Not only do they have to win the viewer over, they have to win over their own affiliates – enough of whom aren't showing Fox's Premier League broadcasts in that Sunday morning live slot.  This entire project is about proving the Premier League as a ratings draw on broadcast television, and that requires… you know… ratings.
What makes this difficult is that not only is the answer far from obvious, there might not be an answer.  Fox's experiment could show that there's a hard cap on the audience for live Premier League soccer that's below the level of interest to keep it on national television.  That's an experiment usually associated with a different network.  NBC demonstrated that the audience wasn't there for Arena Football on network television. 
I realize there are those who are already conveniently mortified by what Fox is doing with their Premier League coverage.  They want what they believe to be traditional coverage of the EPL in the USA, but there's no such thing.  BBC, ITV, and Sky don't do a better job with pregame, halftime, and postgame coverage, unless you have a penchant for former players, coaches, and the occasional journalist doing a weak imitation of the NBA on TNT or NBC's Football Night in America.   All tend to suffer from the 'here's what we just saw… wasn't that interesting' school of broadcast journalism. 
The American audience gets enough of that through Fox's use of their Sky announcers for the in-game commentary.  That's 90 minutes where the voices aren't on script to sell the game in the States.  Their audience is English.  That makes the job of winning over a mainstream American audience that extra step more difficult for Fox.
What has to be avoided is exactly what happened yesterday.  Direct comparisons that don't flatter established American sports and putting over soccer as the greatest thing you've ever seen.
Most of us are media savvy enough to know there's a producer in a studio host's ear piece and it's not the opinion of one person.  That removes the direct criticism of what Stone said as the coverage returned to the studio for postgame analysis.  "Dear Super Bowl… top that.  Good luck."  Stone later offered his opinion of what was likely to happen with the Super Bowl, scheduled for later that evening on the same network: "My prediction is it won't be as good as the game we just saw." 
It's worth asking what audience that message was intended for.  If it's the already committed to soccer forsaking all other professional sports, it's safe to assume they're on board and don't need the shout out.  If it's the new audience taking a chance on the Premier League brand now that it's easily available, what's the message?  You can fill in a bunch of answers, most focused on a casual ranking of pro sports that has soccer above the rest.  Yet any pro sport likely feels the same way.  They just don't use their broadcasts to stress that particular point.  The Super Bowl broadcasters don't normally take a shot at the World Series, and vice-versa. 
Premier League games have been available on American cable television for over a decade.  This isn't completely new territory.  What we're seeing is a continuation of the EPL on Fox Soccer, Fox Sports World, and ESPN2.  What's needed is a break.  A new coverage model that doesn't have to deal in difference or unnecessary comparisons, but instead does the hard work of moving the Premier League into mainstream sports discussion in the United States. 
CNN talk show host, former newspaper editor, and now Premier League pundit on Fox, Piers Morgan called this the game of the season during Sunday's postgame.  He qualified that by saying "I know American viewers might say 'hey nobody won.'"  That's not all the average viewer should be saying, and that's going to be the substantial obstacle in the way of selling the Premier League to a mainstream US audience.
Comments, questions, solutions to problems that have yet to present themselves.  Please, tell me all about it.
More from J Hutcherson: