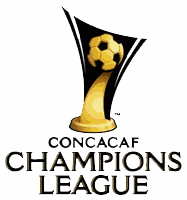 Santos Laguna 6 – Seattle 1 (7-3 agg)
A disaster on the road for Seattle turned out to be a good game for Herculez Gomez.  Santos was up on the night eight minutes in at the Nuevo Estadio Corona and doubled that lead a minute later.  Seattle looked like they would make it a game, with Alvaro Fernandez scoring in the 36th minute.  The second-half was all Santos, with Gomez scoring in the 48th and 67th minutes.  Gomez subbed out in the 69th minute. Santos would add two more goals in the 76th and 80th. 
"At halftime I thought it was good because at halftime the score was basically zero-zero," Sounders coach Sigi Schmid said. "We were down 2-1, but we had won 2-1 at home so it was a zero-zero game and there were 45 minutes to go. We felt that the first 20 minutes of the second half was going to be very important—we told them that—but obviously they scored goals and our reaction wasn't good."
LA 1 – Toronto 2 (3-4 agg)
The Home Depot Center advantage has now been called into question at MLS and Champions League level, with the Galaxy losing their second home game in a row.  This one was more costly, knocking them out of the CONCACAF Champions League at the quarterfinal stage.  Toronto scored all the goals on the night, with Ryan Johnson putting them ahead in the 33rd minute.  A Toronto own-goal brought LA level in the 55th, with Nick Soosma scoring the winner in the 67th.  Toronto advances to face Santos Laguna in the semifinals. 
"Give Toronto credit for the win tonight," Galaxy coach Bruce Arena told MLSsoccer.com. "They were obviously very opportunistic, took advantage of the couple of opportunities they had. We played poorly in both boxes and that was the difference in the game."