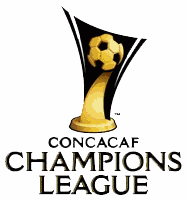 Santos Laguna 6 – Toronto 2 (7-3 agg)
The second-half of the Santos Laguna – Toronto semifinal series second-leg turned into a familiar story for Major League Soccer clubs playing in Mexico.  After heading into halftime tied 2-2 with Toronto ahead on away goals, the bottom fell out for the MLS club.  It was Toronto going ahead on the road, with Joao Plata scoring in the 14th minute.  US National Team player Herculez Gomez equalized for Santos in the 30th minute, with Plato putting Toronto back in the lead in the 42nd.  It was Gomez again, leveling the score just before halftime.  Santos Laguna converted two penalties in the 55th and 63rd minutes, and put the game further out of reach scoring from the run of play in the 66th.  They added a sixth goal in stoppage time. 
UNAM Pumas 1 – Monterrey 1 (1-4 agg)
Monterrey rode their 3-0 first-leg win to a place in the final, drawing away to UNAM Pumas to finish off their semifinal series.  Monterrey took the lead in the 35th minute when Angle Reyna scored and Antonio Garcia equalized for the home side in the 71st.