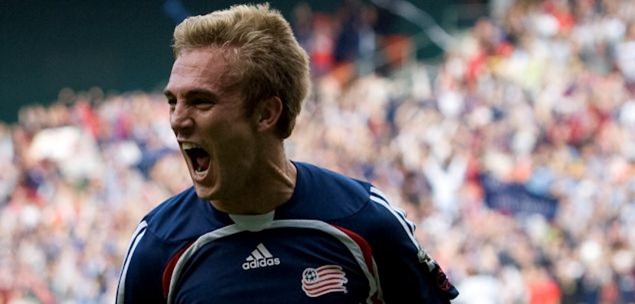 By Clemente Lisi – NEW YORK, NY (Apr 2, 2012) US Soccer Players -- There is a large number of American soccer fans who don't really care that another baseball season officially began last week when the Seattle Mariners played the Oakland A's in Tokyo.  Opening Day will be this Thursday when the season gets underway in earnest for all Major League Baseball teams.
These days, too many soccer fans in this country are busy following weekend league action from across Europe, midweek UEFA Champions League matches and attending MLS games in person whenever they get a chance.  It's also not at all strange for parents who grew up on a steady diet of baseball games to take their soccer-playing children to Major League Soccer venues on any given Saturday night.  In turn, many adults have converted to soccer.     
Demographics in this country are rapidly changing.  More and more children are playing both baseball and soccer and therefore torn between America's game and the world's most popular sport.  For a group of former and current American soccer players, baseball remains a part of their lives.  For many, baseball is a family tradition that goes back to before they were even born.
Former New England Revolution striker Taylor Twellman, an analyst for ESPN, grew up playing football, soccer, baseball and basketball.  Baseball presented a professional option, with Kansas City offering him a contract after a standout high school career.  As we all know, Twellman took the soccer path.
"I love baseball, still follow it but struggle to watch it on TV," Twellman admitted. "I will go to any ballpark to watch a game, but give me a soccer game on TV any day of the week over baseball."
Twellman comes from a family of athletes.  He is the son of Tim Twellman, who played in the North American Soccer League.  Twellman's uncles, Mike and Steve, also played in the NASL and his grandfather Jim Delsing was a baseball player who played for five ball clubs during the '50s.
Twellman said he has "no regrets whatsoever" about choosing soccer as a career over a potential baseball one.
"Little did I know that I would never play baseball again as my freshman year of soccer lead to a U-20 World Cup and 1860 Munich contract," he said.
Colorado Rapids defender Marvell Wynne also had a chance to play baseball, but decided on soccer as a kid.  His father, Marvell Wynne Sr., played in the majors for the Pittsburgh Pirates, San Diego Padres and Chicago Cubs from 1983 to 1990.  Despite his father's playing abilities, Marvell went on to play soccer at UCLA before being drafted by the NY/NJ MetroStars.
Wynne agreed with Twellman's assessment that baseball is too slow compared to soccer.
"Soccer was fast and I enjoyed that most about the game," said Wynne, whose dad retired when he was just five. "That's why I chose soccer."
There are other former and current players with baseball connections.  As a high school athlete, ex-National Team goalkeeper Tony Meola played baseball in the spring and soccer in the fall and was even drafted by the New York Yankees in 1987.  Instead of being a ballplayer, Meola followed in the footsteps of his dad Vincent, who played soccer with Italian club Avellino.
After graduating from the University of Virginia (where he had a baseball and soccer scholarship), then-US coach Bob Gansler made Meola a starter after impressive showings with the Under-20 squad. He would ultimately help the USA qualify for the 1990 World Cup.  While a member of the indoor team the New Jersey Ironmen, Meola still showed he could swing for the fences when he belted a homerun – a shot that hit the scoreboard – during a promotion for the New Jersey-based minor-league Lakewood BlueClaws.
Another goalkeeper with a baseball and Yankees connection is New York Red Bulls rookie Ryan Meara.  A talented third baseman from a family that loves the game, Meara said he "strayed" and chose to devote himself to soccer.  He played soccer at Fordham University in New York and was drafted this year by the Red Bulls.
"My family loves baseball," he said.  "Now they're watching soccer because of me."
Meara's family also has a pro connection.  His great-grandfather, Charlie Meara, played four games for the Yankees.  Meara said he broke from family tradition in high school, when he was forced to pick between baseball and soccer. 
"I chose soccer, but I enjoy both sports," he said.  "Nowadays, so does my family."
Clemente Lisi is a New York-based writer. Contact him at: CAL4477@yahoo.com. Follow him on Twitter at:http://twitter.com/ClementeLisi
More from Clemente Lisi: