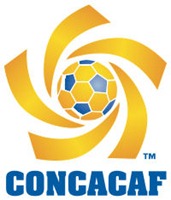 By Clemente Lisi – NEW YORK, NY (June 13, 2012) US Soccer Players — With the opening game of the World Cup just exactly two years away, CONCACAF teams were back in action on the long road to determining who will represent the Confederation in Brazil.  Match day two of the Semifinal Round of qualifying was highlighted by three draws – the biggest coming from tiny Antigua and Barbuda.  The twin-island nation played Jamaica – the USA's next Group A opponent – to a scoreless draw at home.
Not to be outdone, Canada and Honduras also played to a scoreless tie in Group C (in what was largely considered a lost opportunity to grab points for the Canadians), while surprise-side Panama took first place in the same group thanks to a 1-0 win over Cuba.
Over in Group B, Mexico continued to look unimpressive, but snagged all three points following a hard-fought 2-1 win on the road versus El Salvador.  The victory gave Mexico a temporary hold of first place.
Following the USA's 1-1 draw with Guatemala, here is a roundup of Tuesday night's games:
Group A
Jamaica 0 – Antigua and Barbuda 0
Minnows Antigua and Barbuda took advantage of an injury-plagued Jamaica to scratch out a scoreless draw at home in St. John's.  Jamaica (1-0-1) was without starting goalkeeper Donovan Ricketts, who had injured himself in last Friday's win over Guatemala.  Filling in for Ricketts was back-up Dwayne Miller.  He replaced Ricketts after the Montreal Impact goalkeeper suffered a bruise to his right knee.
Jamaica's attack also suffered a severe blow when striker Luton Shelton, who suffered a groin injury versus Guatemala, had to be taken off for Tremaine Stewart late in the second half.  In the 67th minute, Jamaica came close to breaking the deadlock when Shelton's attempt struck the post.
For Antigua and Barbuda (0-1-1), it was its first points of the round after losing to the USA in their opener.
Group B
Mexico 2 – El Salvador 1
Mexico got a valuable road win after defeating El Salvador 2-1 in San Salvador.  For a second straight game, Mexico looked anything but strong, but was once again able to grind out a victory.  Hector Moreno scored the game-winner with eight minutes left to play to move Mexico (2-0-0) atop the Group B standings.  After a scoreless first half, Mexico took the lead with Jesus Zavala in the 60th minute.  El Salvador (0-1-1) responded with a Alfredo Pacheco goal just five minutes later.  
Costa Rica 4 – Guyana 0
Real Salt Lake's Alvaro Saborio scored a hat trick – scoring twice in the game's first 26 minutes – to power Costa Rica to a 4-0 victory over Guyana.  Saborio scored goals in the 20th, 26th and 52nd minutes.  Joel Campbell scored in the 77th as Costa Rica (1-0-1) ended a two-game winless streak in World Cup Qualifying.  Guyana (0-2-0), who lost to Mexico on Friday, was defeated for a fourth straight game going back to the last round of qualifying.
Group C
Canada 0 – Honduras 0
Canada entered the match with the chance to take a commanding lead in the standings. In the end, it didn't – but was able to gain a point in a goalless draw against Honduras at BMO Field in Toronto.  With coach Stephen Harper saying his team had to take it "game-by game" on the eve of the match, Canada (1-0-1) had plenty of chances, but failed to find the back of the net. The biggest opportunity to score the go-ahead goal came in stoppage time.  Off a corner kick, Simeon Jackson headed wide of the net just before the final whistle.
Canada controlled the game for much of the first half. The best chance came in the 18th minute from DC United's Dwayne De Rosario after the striker found himself in space from about 30 yards away from the Honduran goal. With few other options, De Rosario unleashed a powerful shot that Honduran goalkeeper Noel Valladares deflected.  With no player to tuck it in, Valladares recovered the ball.
For Honduras (0-1-1), it was its first points of the round after losing to Panama this past Friday.  Honduras, who did little offensively, had its best scoring chance in the 40th minute when Antony Lozano chipped the ball just over the crossbar.
Panama 1 – Cuba 0
In a clash before two baseball-loving nations, Panama took control of Group C with a second straight win, edging out Cuba 1-0 in Panama City.  Nelson Barahona netted the game's only goal in the 58th minute.  Panama (2-0-0) continued to look impressive, although the Cubans kept the game close.  Panama took control of the group as a result of the win.  The loss puts Cuba (0-2-0) in last place.  The defeat was also the fifth straight for the Cubans and extended its winless streak to nine games.
---
Clemente Lisi is a New York-based writer. Contact him at: CAL4477@yahoo.com. Follow him on Twitter at: http://twitter.com/ClementeLisi
More from Clemente Lisi: