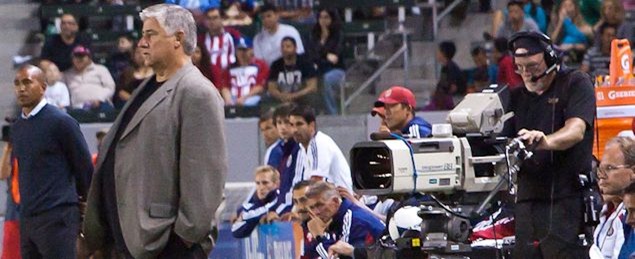 By Tony Edwards – San Jose, CA (Sep 11, 2012) US Soccer Players — In Tuesday's column, Tony asks about rosters, deadlines, and what's happening in the Los Angeles market. 
It's September, MLS and (most of the) European transfer window have closed until January.  Why are we still hearing about players such as Eidur Gudjohnsen being on trial with MLS teams?
According to Major League Soccer rules, the final roster does not have to be set until this Saturday, September 15th at 5 pm Eastern.
Major League Baseball is under so much scrutiny about their traditional September 1st roster expansion from 25 to 40 on the active big league roster that they are considering altering those rules for next season. MLS should consider altering its roster rules as well, moving the roster freeze deadline earlier to encourage teams to manage their rosters better during the season.
But what happens if it's September 16th and a team has a player go down to a season-ending injury?
According to MLS rules, the team might not be out of luck, as the League does give teams a way to replace players who are injured or legitimately unavailable.
"No changes may be made to a team's active full roster during the period beginning on September 16, 2012 (day after Roster Freeze Date) through the day after MLS Cup.  Nevertheless, a team may obtain players in accordance with the extreme hardship rules and procedures to replace players who are injured or otherwise legitimately unavailable after the Roster Freeze Date.  Any other replacements after the Roster Freeze Date may only be made in exceptional circumstances in the League's sole and absolute discretion."
Well then.  Once again we have an MLS rule that's not really a hard and fast rule and a deadline that isn't much of one either.  Does this speak to the overall credibility of the competition?  It depends on how you choose to look at it, but it certainly doesn't set a standard. 
Are we likely to see United States Under-20 National Team player Omar Salgado in action for the Whitecaps this season?
After suffering a broken foot while playing for the U-20 National Team in Uruguay, Salgado's rehabilitation is continuing, with the player hoping to get some time in the Reserve League. His coach, Martin Rennie, is not rushing him, according to the Province newspaper. "It's a shame because he was a big threat for us," Rennie said. "But these things happen and, hopefully, he'll get back soon. These injuries just take time."
CD Chivas USA struggles for major media attention in the nation's second-largest market, so is a recent article in the Los Angeles Times a place to start?
This devastating article in the LA Times, spells out the stark situation for the second team in the Home Depot Center.  Among other revelations, home attendance has dropped almost 17% to a little more than 13,100 and their English-language broadcasts, which are a time-buy for the team, are seen by an average of 5,500 viewers per broadcast.
On top of an onerous rent situation and having another team control its marketing, giving up the winning goal in the 89th minute against Seattle led head coach Robin Fraser to conclude that there was "no silver lining" in an article on MLSsoccer.com.
Chivas can talk about moving to another stadium when its lease expires, but they are almost a decade into the experiment and 'Chivas USA' has little resonance.  Trying to end on a positive note, they're not the only MLS team in a tough situation when it comes to future viability.  Ok, perhaps that's not such a positive note but it's a part of the story that includes the successes on the Pacific Northwest and stadium plans in Queens.
Which three teams in League history have clinched a playoff spot with seven weeks to play?
San Jose joins DC United in 2006 and last year's Galaxy on that list. What is more amazing is that it hasn't happened more frequently, especially in the days of a 10-team League.
---
Tony Edwards is a soccer writer from the Bay Area.
More Questions: