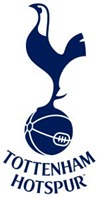 By J Hutcherson – WASHINGTON, DC (Nov 19, 2012) US Soccer Players – It's easy to trot out the standard coach-speak following Arsenals 5-2 win over Tottenham in England's Premier League on Sunday.  More specifically, it's a 5-2 win in one of that League's most contentious derbies, a showdown of neighbors that's supposed to be a highlight game.  Instead, it hinged on an early red card that turned the game from competitive into an attempt by Spurs not to let in so many goals. 
Though the announcers were quick with the recycled adages of how a man down can be an advantage, the reality was obvious for anyone bothering to watch.  Against any team in the top half of the table, 11-v-10 for 72 minutes should mean a lopsided loss.  Spurs were no different, but it's worth asking what 5-2 really means for both teams. 
For Spurs, the answer is easy enough.  It's a different game after Emmanuel Adebayor made his exit in the 18th minute.  Essentially, their day was done.  Teams aren't supposed to recover from their goal scorer trying a tackle that's a high percentage for a card and a good chance the card in question will be red.  With the occasional fluke of an exception, that undoes any team.
So what about Arsenal, our five-goal thrillers?  For them, it's not so easy.  Until the 18th minute, Spurs played the better soccer.  It wasn't just the goal, it was the immense pressure that could've easily been two or three goals.  From what we saw on the field, Tottenham's game plan looked like an exercise in burying Arsenal early.  It's quite the statement of purpose playing at the Emirates Stadium, shoving aside any respect for the opposition by putting your game on full display.  It was working.
Arsenal's answer wasn't Arsenal's answer.  It was a referee decision, and whether right or wrong that rather than Arsenal's run of play turned the game from a contest into a rout.  Even then, the rout aspect mainly exited on the scoreboard.  Spurs continued to play well, find cutting balls, and threaten.  What they couldn't do was make up for that missing man.  Playing the advantage for all it's worth, Arsenal couldn't help but score and score again. When you can shadow the player making the run into the box with a teammate completely unmarked, that helps any team's offense.  It also setup Arsenal where the situation tempers success and compounds failure. 
Imagine if Arsenal, for whatever reason, couldn't get their shots to fall or that Spurs goalkeeper Hugo Lloris or one or two of his defenders played the type of game that found them in the right place at all times.  It happens, and the result is an advantage quickly turning into a burden. 
Even Arsenal's onslaught didn't shutout Spurs.  They scored shorthanded, a 70th minute Gareth Bale goal that only cut the lead to two as unlikely goals, but showed that Tottenham remained a threat.  It's also worth pointing out this was during a half hour where Spurs shutout Arsenal.  From Cazorla's 60th minute goal to Theo Walcott scoring in stoppage time, Spurs looked as threatening as Arsenal. Easy enough considering Arsenal's lead, but it's still a part of the story.
"We have shown quality, spirit and a lot of movement, and that is what we want from our team," Arsenal manager Arsene Wenger told his club's official site.  "The result will help to rebuild belief completely again. There is something special in this team and I am happy that will come out when they play with complete confidence. I am confident. Let's be consistent. We will gain some belief and confidence from this result, and we will transfer that into our next game and show the same performance."
That says nothing about the opening 18 minutes.  Early on, Arsenal looked beatable.  That has to be part of the carryover from the London derby.  As teachable moments go, it's not much of one.  It would require a similar scenario to play out against another top team, something that seems highly unlikely.  Goals are nice, but it's tough to separate them from the circumstances.  Spurs did enough to have their own positive takeaway from this game. 
"At 3-1 at half-time, with 10 men, you are in for a route, or the possibility of being shamed, but we can be proud of ourselves and I think the fans should be proud of the players…." Spurs manager Andre Villas-Boas said.  "We came out in the second half playing three against three at the back and we knew if we could bring the score line back to a one-goal difference, the match doesn't finish this way. That's the reality."
For both teams, the opening 18 minutes loom large.  Arsenal, putting too much weight on what happened after and Spurs having little choice but to point to what happened before.  Unfortunately for Arsenal's insistence on this game as proof of forward progress, it's Spurs with the better argument. 
---
J Hutcherson has been writing about soccer since 1999 and has worked as the general manager of the US National Soccer Team Players Association since 2002. Contact him at jhutcherson@usnstpa.com.
More from J Hutcherson: