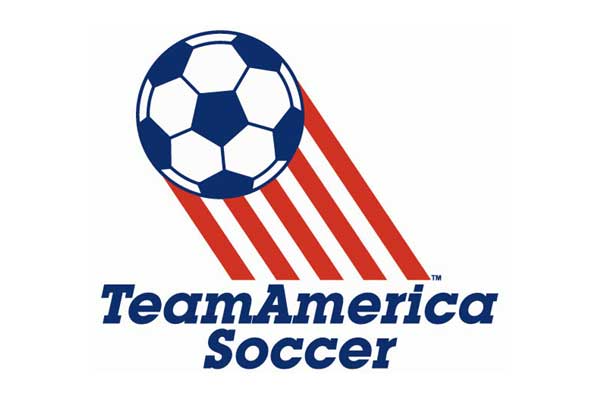 By J Hutcherson – WASHINGTON, DC (Sep 12, 2014) US Soccer Players – With the news that Russia has an idea on how to improve its National Team for the next World Cup, it's time to revisit some bad ideas in soccer. Scratch that. Let's call these what they really are. The worst ideas in soccer. Why? Because they keep showing up.
Turning your national team into a club team
Russia is the latest country to fall for what on paper seems reasonable. If you – and by 'you' we mean a soccer federation – want to get a struggling national team together, they need games. Better yet, they need games that count. So why not enter your national team into your domestic league as a club.
Team America tried this in the NASL. Canada ran out of time before their version took the field. It didn't work for the same reason it never will. If your squad is good enough to have players with elite clubs, they're probably not going to want to play for your new national club team.
Even the USMNT back in the early 80s had players good enough to play for the Cosmos. That's where they stayed. If your national team is so lousy that all of your players are available, you're probably not going to see enough of an improvement playing a domestic schedule. Certainly not if the goal is to turn your team into a challenger at World Cup level. If you make playing for the national team club a prerequisite for representing your country, well, that's ridiculous.
Though our next two World Cup hosts seem committed to trying, there aren't any quick fixes here. It's almost silly to have to repeat this, but a team struggling at confederation level isn't going to suddenly contend at World Cup level. The best case scenario, one we saw with Korea in 2002, is to get your team in position where they can take advantage of a few breaks and ride the momentum deep into the knockout stage. The likeliest scenario in this era of soccer is hoping your key players get themselves into club situations where they play regularly. Trying to take direct control of that is expecting too much.
Make your supporters official
Or even quasi-official. If a club or association is looking for a way to sell tickets, that's one thing. If they're looking to make the supporters a subsidiary, that's quite another.
This move for official supporters groups involves the club dangling a carrot and fans who should know better signing on. There needs to be a divide between clubs and organized supporters because their goals aren't normally going to completely align. In the rare instances when club and supporters are together on most every issue, it almost suggests that the club isn't doing its job. Some might point to Serie A, where the clubs support the supporters in ways that seem odd in other countries, but that situation is unique for a reason.
Everywhere, including Italy, we all know what happens when the supporters deviate from what the club wants. Official designations only complicate that. Resist the urge for access or a special souvenir and stay fully independent.
Retro uniforms
It's 2014 and we're a solid decade past the retro craze for sports apparel in the USA. In Europe, the trend toward anything old never really caught on. That didn't stop soccer clubs from trying, trotting out bad designs justified as homages to earlier shirts and shorts. Don't buy it, literally. The idea that old has to become new normally ends up with fans having to justify a purchase.
Moving from homage to parody happens quite quickly with design in pro sports. Baseball is the worst at this, dredging up anything they can find in the uniform database to pay tribute. Since they've been at this for so long, the obvious design elements ran out long ago. Instead, we've seen clubs working through the bad ideas of long gone front office workers. Even teams that are relatively new figured they'd get in on this valuable branding opportunity by making up their own retro heritage.
Once upon a time, MLS cut a deal with an apparel company for retro uniforms predating the creation of the league's clubs. That ended up going nowhere, but it wasn't for lack of a willingness to try. The European clubs are no better at it than the Americans. As a concept, it belongs to the mid-2000s the same way neon belongs to the early 90s.
Taking team names from other countries
Jason Davis's column on the Indian Super League overlooked something. The ISL is the latest example of borrowing in professional soccer. Six of the eight new ISL clubs use FC in their official name. Two of them use City. One took Atletico. Another are the Dynamos. Guwahati's team is NorthEast United FC. None of these makes any more sense than the borrowing from Britain and mainland Europe we've seen in MLS and the American lower divisions. The ISL also uses Titans (like the NFL team) and Blasters (adding an ers to Baltimore's indoor soccer team).
Originality counts and we're seeing very little here from any of the newer leagues. MLS decided to go full Euro following the 1998 expansion. Even that was problematic, with a disaster name for Chicago borrowed from a short-lived WFL team and Miami figuring out another way to say United. What, you thought Fusion was original? Or Galaxy wasn't a way to reinterpret Cosmos?
Nobody is recommending the creative stupidity of say minor league baseball. Then again, maybe we resist the pile-on the next time an MLS expansion team decides to go for something that isn't a cut and paste from an existing club.
Creating tournaments without any buy in from the teams
Club or country, nothing says 'we're a bureaucracy that only listens to our elected subordinates' like trying to force a soccer tournament. FIFA, as expected, is the primary problem creator. The FIFA World Cup lacked the enthusiasm it needed by simply combining 'club' and 'World Cup' while ignoring the clubs. It was almost too perfect that a team that won nothing took the host spot and the trophy in the first tournament. Things haven't exactly gotten better.
It's not just FIFA, of course. CONCACAF forced a revamped club championship on its constituents. More often than not, the Champions League is a chore. That's accurate even for the clubs with no chance of winning it. If they can't see the light, who will? Certainly not the strongest teams, more than happy to roll the dice with reserves until they deign to take it seriously.
What these tournaments do is fill gaps that may not really exist in the competitive minds of the clubs and supporters. Do we really need an official Club World Cup when the Champions League exists? Is anybody really confused over whether or not the best players play for the best clubs in Europe? Does CONCACAF insisting on showing that Liga MX produces the best clubs in North and Central America really mean anything year-after-year?
These are questions that the organizers expected to answer in practice. The flow of the tournaments would stress their importance to clubs and fans. That this didn't happen hasn't seemed to slow FIFA or CONCACAF down, and that disconnect is the bigger problem.
---
J Hutcherson started covering soccer in 1999 and has worked as the general manager of the US National Soccer Team Players Association since 2002. Contact him atjhutcherson@usnstpa.com.
More from J Hutcherson: