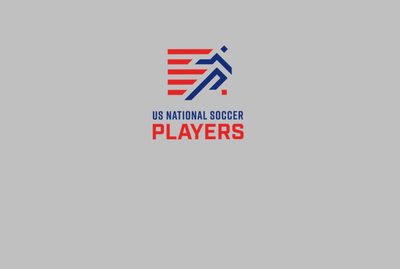 Midfielder
Biography of USMNT player Bobby Convey who played his club soccer in MLS.
Caps: 46 | Goals: 1
As one of the youngest players ever to sign with MLS, Bobby Convey has made the transition from prodigy to veteran after spending time in England.  At USMNT level, he's a World Cup veteran.
After five seasons with DC United, Bobby made the summer-time move in 2004 to Reading FC in the English First Division on the highest transfer fee ever paid by the English team. In 2005-06, he helped the Royals win the League Championship title to gain promotion to the English Premier League. His strong play for his club led to a starting nod in the 2006 World Cup for the US National Team.  Convey returned to MLS for the 2009 season as a member of San Jose, and won the Comeback Player of the Year award in 2010.  In December of 2011, Convey joined Sporting Kansas City. He signed with the New York Red Bulls in 2014, playing one season.
USMNT Experience
2008
Started in the February friendly against Mexico.
2007
Played in a friendly win over Mexico on February 7th, but missed Gold Cup and Copa America recovering from injury.  Came on as substitute in August exhibition loss at Sweden, and in September  exhibition loss to Brazil.
2006
Made eight appearances for the US National Team, including participation in all three of the side's matches at the 2006 World Cup. Registered one assist.
2005
His near-post cross to Brian McBride set up the USA's lone goal in the 1-0 qualifying win against T&T on August 17. Appeared in half of the final round qualifiers, starting four of five matches.
2004
Made nine appearances and seven starts. Played in his first two World Cup Qualifiers, earning first assist on Sept. 4 against El Salvador.  Got first-ever World Cup Qualifying start in the 3-2 win in Grenada on June 20.
2003
Led Under-20 National Team to quarterfinals of World Youth Championship in UAE. Scored against Paraguay and Argentina.
2002
:Named 2002 U.S. Young Male Athlete of the Year. Captained the U.S. Under-20 National Team to qualifying for the World Youth Championships.
2001
Earned his second cap with the National Team, going 66 minutes in a 2-1 loss to Brazil on March 3rd. Appeared in all four matches for the US at the World Youth Championship, making three starts.
2000
Became the third youngest player to ever appear for the US when he entered the game against Mexico in injury time on October 25. Scored five goals in six matches with the U.S. U-18 team.
1999
Played in all six matches for the US squad on its way to a fourth-place finish in the 1999 FIFA World U-17 Championships in New Zealand.  Appeared in 45 matches for the U-17s altogether, starting 43 and collecting 19 goals.
Professional Experience
2014
Made 13 appearances for the Red Bulls.
2013
Traded to Toronto on May 16th. Played in 21 games. Traded to New York on Dec 13th.
2012
Played in 16 games, starting 14 for Kansas City.
2011
Made 21 appearances and scored once for San Jose.  Traded to Sporting Kansas City in the off season.  Convey finished his San Jose career with 75 games played and three goals.
2010
Recorded a career-high 10 assists, named MLS Comeback Player of the Year.
2008-09
Rejoined Major League Soccer as a member of the San Jose Earthquakes.  Left Reading my mutual consent at the end of the January transfer window.
2007-08
Re-established himself as a starting contender after injury-troubled year.
2006-07
Made just 12 appearances (11 starts) in all competitions over an injury-affected season with Reading.
2005-06
Made 45 league appearances, scoring seven goals, as Reading won The Championship title and earned promotion to the Premier League.  His first goal against Millwall was a mazy 70-yard solo effort that helped earn him Man of the Match honors.
2004
After playing 10 games with DC United, transferred to Reading. There, he made 15 appearances in the first half of the season. Got first-ever start for the Royals against Sheffield United on August 14.
2003
Scored two goals and an assist in 16 games despite being on National Team duty much of the year.
2002
Second on DC United in scoring with five goals and three assists.
2001
Tied for second on DC United with seven assists despite appearing in only 12 games because of injury.
2000
Was allocated to DC United after becoming the youngest player ever signed by MLS. Started 18 games, tallying two assists in his rookie season.
Youth and College
Youth and college: Attended Penn Charter High School before joining the IMG Academy in Bradenton, Fla. with the US Under-17 National Team program.  In 1998, Convey became the youngest player ever to play in a CONCACAF qualifying tournament when he appeared, at age 15, in the U-17 qualifiers. Coached by his father growing up on his club team.