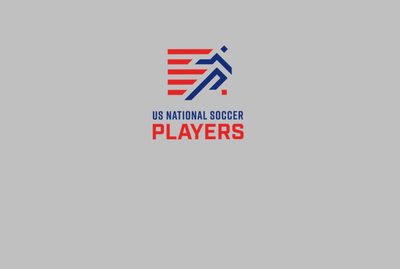 Forward
Biography of USMNT soccer player Jeff Cunningham who held the MLS scoring record.
Caps: 14 | Goals: 1
After gaining his US citizenship in 2001, Jeff Cunningham quickly became part of the USMNT player pool.  The native Jamaican has dazzled MLS fans with his highlight reel goals.  He is the league's all-time leading scorer with 134 goals.
After a storied seven-season stretch with the Columbus Crew from 1998-2004, his club career has been unsettled of late.  He spent a year with the Colorado Rapids in 2005, and finished 2006 as the league's top scorer with Real Salt Lake.  However, at the start of the 2007 season he was traded to expansion team Toronto FC for Alecko Eskandarian, where he spent much of the season sidelined with injuries.
Cunningham moved to FC Dallas in 2008 and had a career season in 2009, winning the MLS scoring title. He spent 2011 with Columbus, leaving MLS at the end of the season.
USMNT Experience
2010
Played in the January friendly against Honduras and against El Salvador in February.
2009
Returned to the National Team, coming on as a second-half sub against Slovakia on Nov 14th. Started four days later against Denmark, scoring his first international goal.
2005
Appeared twice for the US in World Cup qualifying games, once as an injury time substitute against Mexico in Columbus September 3, and as a starter four days later on the road in Guatemala.
2002
Appeared as a sub in three matches  including the Gold Cup match against Korea.
2001
Earned his first cap in a friendly against South Korea on December 9, 2001, less than a month after becoming a citizen of the United States.
2001
Acquired his US citizenship  on November 13, 2001.
Professional Experience
2012
Signed with Comunicaciones in Costa Rica before joining San Antonio in the NASL.
2010
A crucial part of the Dallas squad that went on a lengthy unbeaten streak and made the MLS Cup final.  Rejoined Columbus in the offseason.
2009
Won the Budweiser Golden Boot as MLS leading scorer.
2008
Moved to FC Dallas on Aug 8th.
2007
Scored three goals for Salt Lake in seven games, then was traded to Toronto FC in a surprise move.  Played 16 games (13 starts), scoring another three goals and registering a single assist at the Canadian MLS expansion side.
2006
Signed with Real Salt Lake and led the league in scoring with 16 goals and 11 assists.
2005
Scored twelve times for Colorado.
2004
Traded to the Rapids from the Columbus Crew in exchange for the Black and Blue's First Round Pick in 2006 SuperDraft. Finished 2004 season second in the Crew's scoring category with 9 goals and 4 assists for 22 points, only two points behind striker Edson Buddle.
2003
Played 1,405 minutes  over 21 games.  Scored five goals and tallied seven assists
2002
Led Crew to their first Lamar Hunt US Open Cup title. Finished third in the league in scoring with 15 goals and five assists.
2001
Loaned to Bayer Leverkusen of Germany for the MLS offseason.  Recorded 10 goals and 13 assists in 22 appearances for the Columbus Crew of MLS.
2000
Scored two  goals and added eight assists in 16 starts for the Crew.
1999
Netted a career-high 12 goals for the Crew in 1999.  Scored the first goal in the history of Columbus Crew Stadium on May 15, against the New England Revolution.
1998
Made his professional debut with the Columbus Crew and  went on to score eight goals in his rookie season.