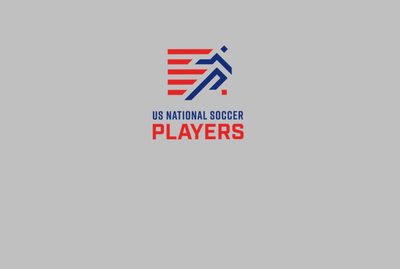 Defender
Biography of USMNT soccer player Todd Dunivant who is an every day player with the LA Galaxy with three MLS Cup wins.
Caps: 2
Todd Dunivant is a natural left-sided defender who has been stopping wide players in Major League Soccer since beginning his career in 2003 with the San Jose Earthquakes. He's since moved on to Los Angeles, New York, expansion franchise Toronto FC, and back to the Galaxy picking up four MLS Cup championship rings on the way. He debuted for the USMNT in 2006. After his retirement, Dunivant served as GM of the SF Deltas in 2018, moving to the Sacramento Republic the following season. He became president of that club in March, 2021.
USMNT Experience
2006
Played his first game with the USMNT on January 29 in a commanding 5-0 victory over Norway. He started in front of his home crowd at the Home Depot Center in Carson, Calif., and played all 90 minutes at left back. Registered two assists in two matches.
Professional Experience
2015
Announced that he would retire at the end of the season. The Galaxy lost in the knockout round of the playoffs.
2014
Won MLS Cup as a member of the LA Galaxy.
2013
Played in 25 games for the Galaxy.
2012
Started all 29 games he played in with LA and won second consecutive MLS Cup.
2011
Played in all 32 games and won MLS Cup with the Galaxy.
2010
Played in 27 games and scored once for the Galaxy.
2009
Traded to the Galaxy, helped team reach MLS Cup final.
2008
Played nine games as a member of Toronto FC.
2007
Made seven appearances for New York before being traded to Toronto FC, where he established himself as a starter in the team's unsuccessful debut MLS season, making a further 18 starts.
2006
Traded to RB New York in June. Scored two goals in nine appearances for his new side in limited action due to a quadriceps injury.
2005
Started all 32 matches for the Los Angeles Galaxy after being traded away from the San Jose Earthquakes during the off-season, winning second MLS Cup title in only his third seasons in the league.
2004
Made 18 MLS appearances (15 starts) for the Quakes.
2003
Made Earthquakes and MLS debut April 12, scoring game-winning goal in 22nd minute at Colorado. Made 31 starts, scoring one goal and registering six assists, as Quakes took MLS Cup.