Position: Defender
Date of Birth: 01/14/1980
College Experience: Brown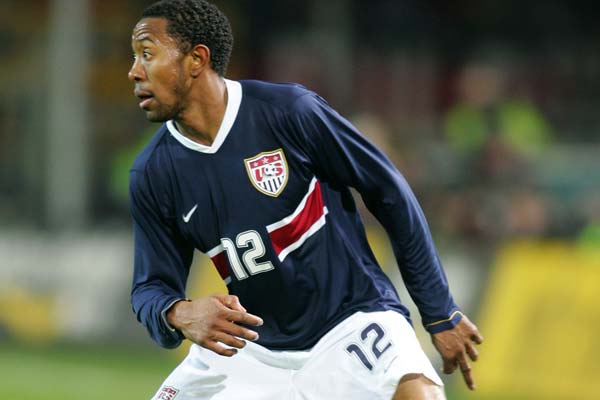 Full back and sometimes central defender Cory Gibbs started his career with St Pauli in the Bundesliga.Two successive relegations with that club prompted him to move to MLS playing a year in 2004 for the Dallas Burn. After one season, he was back in Europe playing for Feyenoord in the Netherlands. In 2006 he joined Charlton Athletic of the English Premier League, only to suffer a knee injury while playing for the USMNT in a World Cup warm-up game. That ACL tear that kept him out of the 2006 World Cup in Germany, and subsequently out of the Charlton side as it was relegated to the Championship.
Gibbs returned to MLS for the 2008 season, spending two years in Colorado before joining the New England Revolution. Signing with Chicago for the 2010 MLS season, Gibbs retired as a member of the Fire in 2012. He currently works as a scout and agent and provides commentary for MLSsoccer.com
USMNT Experience
2006: Made two appearances for the USMNT before being named to Bruce Arena's 23-man roster for the World Cup. A torn ACL suffered in late May during a World Cup tuneup match forced him to miss the World Cup.
2005: Made three appearances with the USMNT.
2004: Played seven games, starting six of them.  Made first World Cup Qualifying start on June 20 against Grenada.
2003: Made his international debut for the USMNT in the 2-0 win over New Zealand on June 8. Played games in both the Confederations Cup and CONCACAF Gold Cup.
2002: Called into camp in March before Germany game in Rostock but did not play due to injury.
1998: Made his Under-20 USMNT debut in a 6-0 victory over Bolivia on June 27.
1998: Scored first international goal against Costa Rica in 1-1 draw in Under-20 CONCACAF qualifying, a match that would eventually end in a 1-1 draw.
Professional Experience
2012: Played in three games for Chicago in his final professional season.
2011: Scored three goals in 26 games for the Chicago Fire, losing to Seattle in the US Open Cup final.
2010: Traded to New England before the start of the season, scoring once with New England missing the playoffs. Joined Chicago through the re-entry draft in December.
2009: A member of the Colorado Rapids, he started 19 of 20 games.
2007-08: Played in no games for Charlton while recovering from injury.  Moved to MLS midway through the 2008 season with Colorado. Started nine games.
2006-2007: Transferred to Charlton Athletic of the English Premier League in May of 2006. Miss the entire season due to torn ACL suffered with the US National Team in May.
2005-06: Sidelined the entire first half of the 2005-06 campaign, he did not appear in any games for Feyenoord.  After recovering from knee surgery, loaned to ADO Den Haag from Feyenoord for the second half of the 2005-06 season.
2004-05: In the MLS offseason, made a transfer to Feyenoord for the start of 2005 where he became a regular starter. Played 15 games, scoring one goal.
2004: Signed multi-year contract with Dallas Burn. Made 21 starts (one assist).
2003-04: Scored three goals in 14 games for St. Pauli in German Third Division.
2002-03: Played 21 games for St. Pauli in the German Second Division despite suffering broken leg.
2001-02: Played 25 games and scored first professional goal for St. Pauli against Cologne in 2-1 loss.  With that goal, he became the youngest American to score a goal in the Bundesliga.
2001: Drafted 40th overall by Miami Fusion in MLS SuperDraft.
Youth and college: Started all 18 of Brown University's NCAA matches during his freshman season in 1997.  A four-year starter for Nova High School's varsity soccer team and team captain during his senior year.