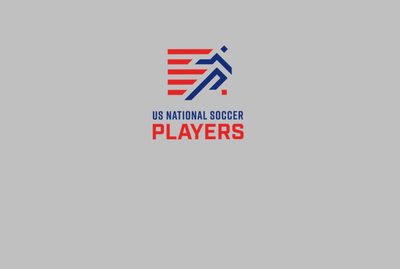 Forward
Hall of Famer Jack Hynes helped qualify the USMNT for the 1950 World Cup and spent his playing career as a star in the American Soccer League.
Caps: 4 0
Jack Hynes helped the USMNT qualify for the 1950 World Cup. Born in Scotland, but moving to the USA as a teenager he appeared for clubs in the
New York City area. He fought for his country in World War II, recovering from injuries suffered at the Battle of the Bulge to return to club soccer.
Hynes played for the New York Americans in the American Soccer League before and after the war, drawing the attention of USMNT selectors for the 1949 North American Football Confederation Championship. This served as the qualifying tournament for the 1950 World Cup. Hynes wasn't part of the 1950 World Cup squad, reportedly due to comments in an article in the NY Times criticizing the US Soccer Federation.
Hynes was a New York City fireman, joining the force in 1947 and retiring in 1975. After his playing career ended in 1960 with an American Soccer League title as player/coach of Colombo, Hynes spent time coaching at the college and semi-pro level as well as refereeing. He became a member of the National Soccer Hall of Fame in 1977. Hynes died in 2001.
USMNT Experience
1949
Hynes played in all four games for the USMNT during the NAFC Championship, the qualifying tournament for the 1950 World Cup. He was in the eleven for the September 4 opener, a 6-0 loss to Mexico. The USMNT regrouped with a 1-1 draw against Cuba on Sep 14. They lost to Mexico 6-2 on Sep 18, once again beating Cuba this time 5-2 on Sep 21. That advanced the USMNT to the World Cup as the 2nd-place team. All of the games took place at Estadio Azul in Mexico City.
Professional Experience
1959-60
Finished his playing career as a member of Colombo, an American Soccer League team that only existed that season. Hynes was player/coach finishing top of the table and winning the league title.

1957-59
returned to Brookhattan.

1954-57
Moved to Brooklyn Hakoah. Was named American Soccer League MVP in 1956 and won the ASL championship in 1957.

1941-52
Played with the New York Americans in the American Soccer League, winning the regular season in 1949 and making the playoff finals.

1938-1941
Moved to Swedish and was ruled a professional by US Soccer. Won the double with Swedish in 1940.

1938
Started his career with Brooklyn St Mary's Celtic in the American Soccer League. Finished second in the league and lost the US Open Cup final.