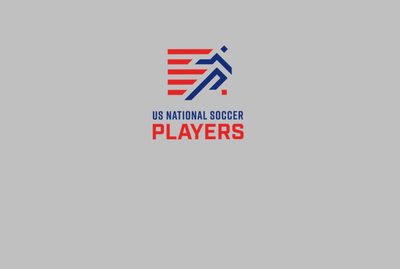 Midfielder
Biography of USMNT soccer player John Thorrington, who played his club soccer in England and MLS.
Caps: 4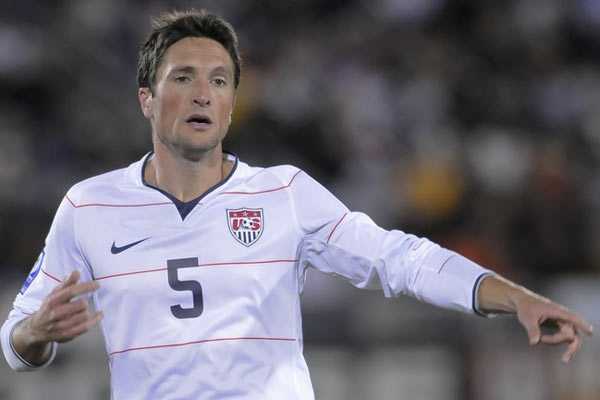 John Thorrington chose the USMNT over his native South Africa, winning his first cap in 2001 when he moved to English club Huddersfield. Thorrington came up in Manchester United's youth program, signing with Bayer Leverkusen as a professional in 1999. He joined MLS in 2005. He played in two World Cup Qualifiers for the USMNT in 2008 and returned to the squad in 2009. He moved to Vancouver in 2011, joining DC United in 2013 and winning the US Open Cup. Retired from pro soccer at the end of the season. John is currently the GM for LAFC, the MLS expansion team beginning play in 2018.
USMNT Experience
2009
Played against Sweden on Jan 24. 2008: Played in the World cup Qualifiers against Barbados on Jun 2 and Costa Rica on Nov 19.
2001
Made it clear early on he wanted to play his international soccer with the USMNT after becoming a citizen in 1999. Part of the U-20 and U-23 squads making his debut for the full squad against Ecuador on Jun 7.
Professional Experience
2013
Joined DC United, playing in 14 games and starting 12 in a US Open Cup winning year. Retired at the end of the season.
2012
Played in 19 games with Vancouver.
2011
Played in 11 games in his first season in Vancouver.
2010
Limited to five games due to injury. Chosen by Vancouver in the expansion draft.
2009
Played in 19 games for Chicago.
2008
Played in 23 games starting 21.
2007
Two games for the Fire as he continued his recovery from a broken leg.
2006
Played in two games for Chicago missing considerable time with a broken right leg.
2005
Signed with MLS and joined the Chicago Fire playing in 8 games.
2003-04
Started the season with Huddersfield before joining Grimsby Town who were relegated.
2002-03
Made 31 appearances for Huddersfield, who were relegated at the end of the season.
2001-02
Joined Huddersfield Town. Played in the promotion playoffs for Huddersfield.
2000-01
Went on trial to Bolton.
1999-00
Signed with Bayer Leverkusen in the Bundesliga.
1997-99
Member of Manchester United's youth program, playing for their reserve team.