Position: Midfielder
Date of Birth: 08/29/1991
Pro Team: Out of contract
Height: 5'10"
Weight: 170
Caps: 2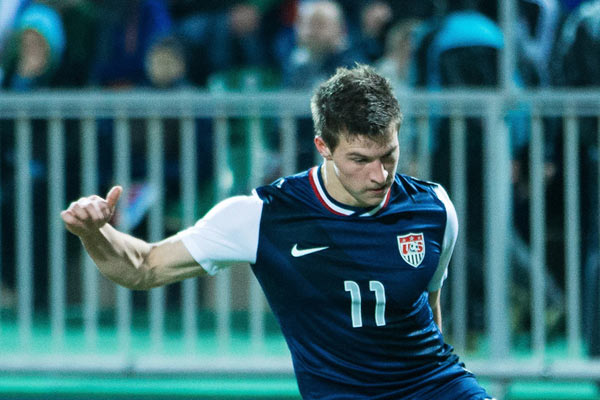 Josh Gatt bypassed college to join Austria's Rheindorf Altach in 2010. A successful season led to an opportunity with Norway's FC Molde and interest from the USMNT. Gatt debuted for the USMNT against Russia on Nov 14, 2012. He got a call up to the 2013 January camp and played against Canada. With his club, Gatt won back-to-back Tippeligaen titles in 2011 and 2012 qualifying for Champions League soccer. Injuries have limited Gatt's availability, including a spot on the 2013 Gold Cup roster.
USMNT Experience
2017: Joined Minnesota United in February. Traded to Colorado in March playing in 20 games and scoring twice.
2016: Played in six games for Molde, finishing 5th.
2015: Played in one game with Molde, finishing 6th.
2014: Missed the season with Molde due to injury. Molde won the double.
2013: Part of the USMNT January camp playing against Canada on Jan 29. Named to the Gold Cup squad but unable to play due to injury.
2012: debuted for the USMNT against Russia on Nov 14.
Professional Experience
2013: Limited to 12 games due to injury.
2012: Played in 19 games with Molde scoring 5 goals and winning back-to-back league titles. Made 5 appearances in the Champions League.
2011: Won the Tippeligaen title in his first season with Norway's FC Molde. Played in 22 games and scored 3 goals.
2010-11: Started his pro career in Austria with 2nd division club SCR Altach playing in 15 games and scoring 4 goals.