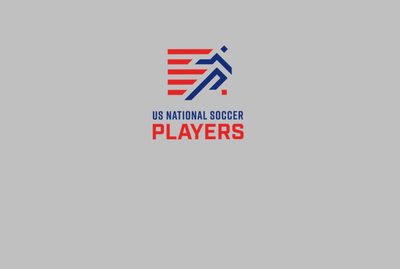 Forward
The biography of retired USMNT soccer player Roy Lassiter who set the single-season goal scoring record in MLS and now coaches youth soccer.
Caps: 30 | Goals: 4
Roy Lassiter still holds the MLS single-season scoring record with 26 goals for the Tampa Bay Mutiny during the league's first season in 1996. While injuries got in Lassiter's way in 1997, limiting his goal-scoring production to 10 goals, he found his form the following year after being traded to D.C. United for Roy Wegerle in one of the more high-profile trades in the history of MLS. In '98, he amassed 18 goals in only 25 games. The following season, he won an MLS Cup with D.C. United while scoring 18 goals.
Lassiter later moved on to the Miami Fusion, Kansas City Wizards and another short stint with D.C. United before moving to the A-League in 2002 to play for the Virginia Beach Mariners.
He retired in 2004 after a stint with the Laredo Heat of the USL Premier Development League and the Austin Posse. 
Overall, Lassiter scored four goals and earned 30 caps for the U.S. National Team during his career. He works in youth soccer. 
Youth and college: Scored 22 goals his senior year at N.C. State, Attended Lees McRae Junior College as a freshman, posting 21 goals and earning first team All-American. High School: Played for Athens Drive in Raleigh, N.C where he was named North Carolina state 4-A Player of the Year as senior for scoring state-record 47 goals and leading team to state championship, led team to 49-15-9 record during his prep year. His youth club team, Raleigh United, lost in the McGuire Cup U-19 national finals in 1989.
USMNT Experience
1999
Played against Germany and Argentina in Bruce Arena's U.S. squad.

1997
Became an established part of the U.S. squad leading into World Cup qualifying. He earned 11 caps in 1997 before suffering injury problems.

1996
Spent most of the year with the National Team, facing Brazil and finding the net against Costa Rica to help the U.S. advance to the next round of World Cup qualifying.

1995
Scored his first international goal on October 7, 1995 against Saudi Arabia.

1992
Debuted as a full international on January 25, 1992 against the Commonwealth of Independent States (the former Soviet Union).
Professional Experience
2003
Played 25 games for the A-League's Virginia Beach Mariners, scoring seven goals and tallying six assists.

2002
 Signed contract to play for Hampton Roads Mariners.

2002
Played 14 games for Wizards and DC United.

2001
Scored seven goals in 23 games with the Wizards.

2000
Traded from D.C. United to the Miami Fusion, where he scored ten goals in 27 games.

1999
Won the MLS Cup as a member of D.C. United while tied for the league lead in goals with eighteen.

1998
Traded to D.C. United where he picked up his '96 form, scoring eighteen goals in 25 games. Named MVP of the FC Champions Cup.

1997
Scored ten goals in an injury-hampered season.

1996
Was named to the All-Star team and the MLS Best Eleven. He won the Golden Boot for leading MLS in scoring with 26 goals in the league's first season with the Tampa Bay Mutiny.

1996
Played for four months with Genoa in the Italy's Serie B

1995
Scored 17 goals in 43 games in 1994-95 with Alajuela of the Costa Rican First Division; named foreign player of the year

1994
Scored seven goals for Carmelita in Costa Rica

1993
Scored one goal in his first season with Turrialba in Costa Rica