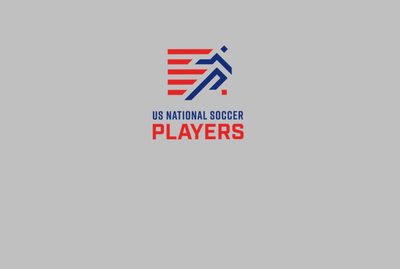 Midfielder
Biography of USMNT soccer player Justin Mapp who spent seven MLS seasons with the Chicago Fire before joining the Montreal Impact and later Sporting Kansas City.
Caps: 8
A product of the Bradenton Academy, Justin Mapp is a versatile midfielder who can play in the center or on the wing. His speed and work rate won him opportunities with the USMNT. Now an MLS veteran, Mapp had 174 appearances with the Chicago Fire from 2003-10. He retired as a member of Sporting Kansas City in 2017, winning the US Open Cup.
"During my career, I've had many unforgettable moments, accomplishments, setbacks, heartbreaks, and a little bit of everything in between. I've been fortunate enough to compete against some world class players, play alongside some of my best friends, and learn the game from some of the best coaches this country has produced."
USMNT Experience
2007
Named to the Gold Cup and Copa America rosters, seeing time in both tournaments.
2005
Earned his first cap against Panama on Oct. 12th
2003
Member of the World Youth Championship squad.
2001
Played in the U-17 Championship in Trinidad & Tobago.
Professional Experience
2017
Won the US Open Cup with Sporting Kansas City, once again making the playoffs and losing in the knockout round.
2016
Signed with Sporting Kansas City, losing in the knockout round in the playoffs.
2015
Finished his last season for the Impact, becoming the first MLS limited free agent under new league rules.
2014
Played in 23 games for Montreal.
2013
Another 27 appearances with the Impact.
2012
Moved to Montreal where he played in 27 games.
2011
Played in 29 games with Philadelphia, starting 24.
2010
Traded to Philadelphia on July 26th playing 15 games with the Union.
2009
Started 11 out of 21 games with Chicago.
2008
Played in every game for Chicago, scoring twice.
2007
Injury-hit season for the Fire saw him make only 13 regular season appearances (one assist) before making an appearance as a late sub in the Eastern Conference playoff final defeat to New England.
2006
Named to the MLS Best XI, scoring three goals and registering nine assists in 28 games overall (22 starts).
2005
Made 29 starts in 30 appearances overall, scoring two goals with eight assists.
2004
Suffered a right knee injury and missed the final six weeks of the season after scoring three goals and tallying four assists in 24 games (19 starts).
2003
Traded to Chicago, playing 24 games (21 starts) ovcerall in first season, scoring three goals and registering four assists in the Supporters' Shield and Eastern Conference-winning squad.
2002
Signed with MLS out of high school and was drafted by DC United. Saw limited minutes in his rookie season, making just three substitute appearances.