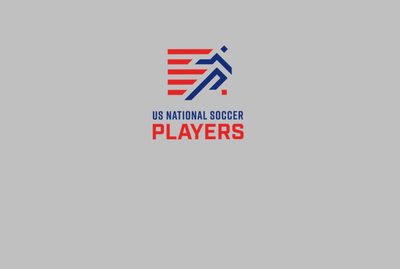 Forward
The biography of retired USMNT soccer player Clint Mathis, who used a strong 2002 World Cup to join Hannover 96 in Germany.
Caps: 46 | Goals: 12
One of the true personalities in American professional soccer, Clint Mathis took full advantage of the 2002 World Cup as a player and a public figure.  Capitalizing on several years of hard work in Major League Soccer, he became one of the faces of the Summer of 2002 when the United States advanced to the quarterfinals of the World Cup. 
Clint was originally drafted by the LA Galaxy, but rose to prominence as a member of the MetroStars.  There he established himself as a reliable goal scorer and showed the flair that would garner him national attention.  An ACL injury limited his output in 2001, but he recovered in time to make the US World Cup squad.  Mathis scored against Korea in the group stage of that World Cup.  At the end of the 2002 MLS season, he had opportunities in Germany's Bundesliga, eventually joining Hannover 96 in 2004. 
Mathis won his last cap with the United States in 2005, the same year he returned to Major League Soccer with Real Salt Lake.  He spent time with several MLS clubs before a successful stint at Greek club Ergotelis.  He returned to MLS and RSL in 2008, finishing his career in 2010 as a member of the LA Galaxy. Clint is currently working as an assistant coach with the Chicago Fire.
:  A product of Georgia youth soccer, Mathis played his college soccer alongside later National Teammate Josh Wolff at the University of South Carolina. 
USMNT Experience
2005
Had two appearances, scoring against Colombia in a 3-0 win on March 9th in Fullerton, CA.  Made his final appearance for the USA in the March 19th friendly win over Honduras in New Mexico.

2004
Played in six games including the September World Cup Qualifers against El Salvador and Panama.

2003
Made 12 appearances and scored in the 4-0 win over Canada on January 18th.

2002
Played in 15 games, making the World Cup roster and scoring against Korea on June 10th,

2001
Scored twice in six appearances, in a 2-1 friendly loss to Brazil at the Rose Bowl on March 3rd and in a 2-1 World Cup Qualifying win in Honduras on March 28th.

2000
Scored against Barbados in World Cup Qualifying on November 15th.

1999
Had two appearances, playing against Chile on February 21st and Mexico on March 13th.

1998
Made his debut against Australia in a 0-0 draw in San Jose on November 6th.
Professional Experience
2010
Joined the LA Galaxy where he opted to retire before the end of the season.  His final MLS game was against Toronto on June 26th, but he chose the big stage of the Galaxy's friendly with Real Madrid to make his farewell.

2009
Two goals and seven assists in 28 games played in a championship year for Real Salt Lake.  Scored in the penalty phase of the '09 MLS Cup to beat LA.

2008
Spent the season with Ergotelis in the Greek Super League helping them avoid relegation.  Had one goal in eight appearances.  Returned to MLS as a member of Real Salt Lake where he would make 11 regular season appearances along with being in the starting lineup through the playoffs.

2007
Had six goals in 26 games with the NY Red Bulls. 

2006
Traded to Colorado where he hadtwo regular season goals and a goal in the playoffs.

2004-05
Played in 17 games for Hannover scoring five times. Returned to MLS as a member of the expansion Real Salt Lake where he had three goals in 27 regular season games.

2003
Scored nine times in 22 games for the MetroStars. Moved to Hannover 96. 

2002
Recovering from injury in time for the 2002 World Cup, he only played in 14 MLS games scoring four times.

2001
Injury cost him most of the season, but he scored seven goals in 10 games and won MLS Player of the Month for May and Goal of the Year honors.

2000
Scored three goals in eight games only to be traded to the MetroStars on May 11th.  He scored an additional 13 goals and had 13 assists in 21 games for the Metros, winning him MLS Best XI honors.  Scored five times against Dallas on August 26th.

1999
A regular with LA as they advanced to the MLS Cup final.  He scored 7 goals in 27 regular season games.

1998
Drafted by the LA Galaxy as the 6th pick in the 1998 entry draft.  Played in 30 games his rookie season, starting 15 with five goals.  Scored in the playoffs against Dallas.