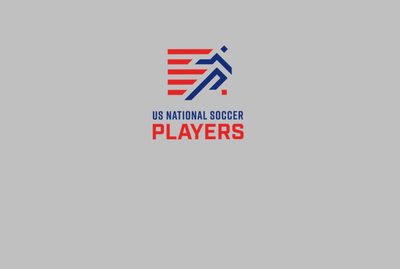 Defender
Biography of retired USMNT soccer player Alan Merrick who played in the NASL and later coached in the MISL and at college level.
Caps: 1
An England youth team defender in the late 1960s, Alan Merrick played 156 times for West Bromwich Albion in the English First Division (now the Premier League) and other competitions before moving to the United States when a transfer to Southampton fell through and he was, in his own words "blackballed" by West Brom.  Taking a vacation in Minnesota with his family, he liked it so much he decided to stay, and enjoyed two spells with the Minnesota Kicks in the NASL, making 115 appearances in all.
He also played for the San Jose Earthquakes, the LA Aztecs, the Toronto Blizzard, and the ill-fated Team America. It was during his spell with the experimental, DC-based proto-National Team that he picked up his single US cap, a 2-0 victory in Port-au-Prince, Haiti, in April 1983.
Merrick retired in 1983 and coached the Minnesota Strikers of the Major Indoor Soccer League for six years. A holder of the USSF 'A' license and the English FA Coaching Badge, Merrick runs his own soccer academy and is head coach of the University of Minnesota Men's Soccer Club team.
USMNT Experience
1983
Capped in 2-0 road win in Port-au-Prince, Haiti, the only US National Team game in 1983.

1968
Played for England in the 1968 Youth World Cup in France.
Professional Experience
1983
Last season as a player, for Team America in Washington DC. Made 18 appearances as team finished bottom of Southern Division.

1982
Played 33 games for Toronto Blizzard, scoring five goals. Knocked out of playoffs by Seattle.

1981
Started year at San Jose, but moved back to the Kicks. Played 12 games for Quakes, 16 for Minnesota.  Kicks beat Tulsa in playoffs, then lost to Fort Lauderdale.

1980
Played 28 games (two goals) for the LA Aztecs as they lost to the Cosmos in the National Conference finals.

1979
Made 27 appearances (three goals) for the Minnesota Kicks. Lost to Tulsa in playoffs.

1978
Played 30 games for Kicks, going out in famous playoff series to Cosmos.  In the first game, the Kicks won 9-2, then lost 4-0 and 1-0 (in the shootout) in the  deciding game.

1977
Made 28 appearances for the Kicks, losing to Seattle in first round of the playoffs. Made final appearance of his career in England, for non-league Kettering in the FA Cup third round.

1976
Played 27 times for Minnesota Kicks in first NASL season, scoring once. Beat Seattle and San Jose in post-season, but lost to Toronto.

1968-75
156 games for West Bromwich Albion, and five games on loan to Peterborough United.