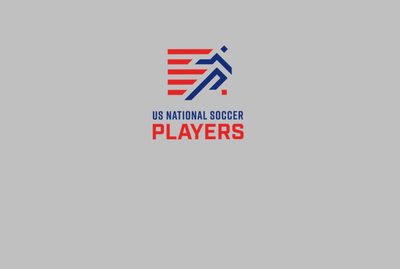 Midfielder
Biography of USMNT soccer player Mike Sorber who played and later was on the coaching staff for the USA at World Cup level.
Caps: 67 | Goals: 2
Mike Sorber is the first person to play for the USMNT at a World Cup and later serve on a World Cup coaching staff with the USA. As a player, Sorber played for the USMNT in the 1990 World Cup. He was an assistant to USMNT coach Bob Bradley for the 2010 World Cup. Sorber won 67 caps for his country from 1992-98, scoring two goals.
At club level, Sorber was one of several full-time players with the USMNT program prior to the 1994 World Cup. He spent two years with UNAM Pumas in Mexico, joining MLS for its first season in 1996 as a member of the Kansas City Wizards. Sorber played in MLS until 2000, retiring as a member of the Chicago Fire.
Returning to his alma mater, he served as an assistant coach with St Louis University from 2001-06. From 2007-11 he served on Bob Bradley's coaching staff with the USMNT, returning to that role briefly in 2013 for USMNT coach Jurgen Klinsmann. He was an assistant with Montreal in MLS from 2011-12 and is now an assistant coach with the Philadelphia Union.
USMNT Experience
1998
Made his last appearance with the USMNT in the Mar 14 friendly against Paraguay.
1997
Played 9 times with the USMNT.
1996
Made three appearances for the USMNT.
1994
Part of the USMNT World Cup squad, playing in 18 games including starting all 4 World Cup games.
1993
Played in 15 games with the USMNT.
1992
Debuted for the USMNT against the Commonwealth of Independent States on Jan 19. Played in 12 games, starting 7.
Professional Experience
2000
Played in 24 games for Chicago and finished runners-up in the MLS Cup.
1999
Finished 6th with the Metrostars and missed the playoffs. Picked up by New England in the offseason but traded to the Chicago Fire before the start of the 2000 season.
1998
A 3rd-place finish with the MetroStars, exiting the playoffs at the quarterfinal stage.
1997
Moved to the MetroStars and finished 5th in the East.
1996
Signed with the Kansas City Wizards playing in 28 games and scoring four goals in the first year of MLS. Finished 3rd in the West and lost in the Conference finals.
1995
Played in 51 games over two seasons with UNAM Pumas, winning all league honors.
1994
Joined UNAM Pumas in Mexico.
1992
Signed with the USMNT on a full-time contract to prepare for the 1994 World Cup.