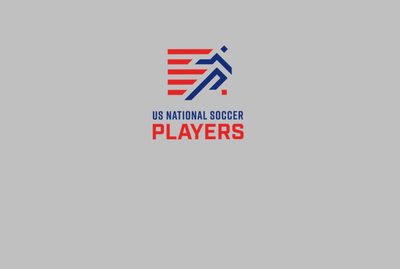 Defender
Biography of retired USMNT soccer player and National Soccer Hall of Famer Eddie Pope who now works as an agent.
Caps: 82 | Goals: 8
A smooth, lanky defender, Eddie Pope built his professional soccer career on dominating in the air and knowing the game. He established himself as one of the best defenders in MLS history with DC United and became a regular with the USMNT.
After starting the first two matches of the 2006 World Cup for the USMNT and missing the match against Ghana due to a red card against Italy, Pope announced his international retirement. In total, the strong center-back appeared in three different World Cups for the USMNT seeing time in nine different matches overall. His national team career spanned a total of nine years, in which there was never a time when he was not considered to be a first-choice center-back.
Pope retired at the end of the 2007 MLS season after spending time with the MetroStars and Real Salt Lake. In January 2008 he took on the job of director of player relations at the MLS Players' Union. He later moved into player representation.  In 2011, Pope was elected to The National Soccer Hall of Fame. He worked for the MLS Players Association for several years before becoming an agent. In November, 2022 Pope became the director of soccer at Carolina Core.
"I looked up to guys like Jimmy Banks and Desmond Armstrong. At the time, it was about just seeing them on TV and thinking that this is something that I can do too. It's hard to express just how important that visual is for African-American kids." from The Class Of 2011
USMNT Experience
2006
Was named to his third World Cup roster. Appeared in a total of nine matches for the US National Team, including their first two games at the 2006 World Cup versus the Czech Republic and Italy. Red-carded against Italy.
2005
Won his first Gold Cup championship medal with the US, having been forced to sit out the United States victorious 2002 Gold Cup due to injury.  Started all seven matches in which he played. Started in consecutive World Cup qualifying shutouts, against Costa Rica in front of his home fans in Salt Lake, and Panama four days later.
2004
Started and played nine games.  Scored one goal, the game-winner against Mexico in friendly on April 28th.  Played in five of eight World Cup Qualifiers.
2003
Started two games against Venezuela and Mexico.
2002
Started all five matches at the 2002 World Cup.
2002
Scored the only US goal in a 2-1 loss to Ireland, heading home a John O'Brien corner kick.
2001
Served as the foundation of the US backline that earned a fourth consecutive World Cup berth.  He appeared in nine of the team's 15 matches, including six qualifiers in the final round of the CONCACAF hexagonal.
2000
Started six games without losing a match in regulation but was slowed by injuries, 2000.  Scored the fourth goal of his national team career in the 7-0 annihilation of Barbados.
1999
Limited to three matches with the team due to injury.
1998
Played in two of the USA's three matches in France '98.
Professional Experience
2007
Final season as a player.  Made 27 starts, scoring one goal, for RSL.  Was an All-Star commissioner's pick.
2006
Started 22 games for Real Salt Lake in between international duty with the US National Team.
2005
Traded to expansion side Real Salt Lake in February.  Named to the league's all-time MLS Best XI. Eclipsed the 200 career games played mark, putting him seventh on the all-time list for defenders with 205.
2004
Started and played 24 games for the MetroStars.  Voted to MLS Best XI for the second consecutive year.
2003
Assisted on two goals in 20 games helping to lead the MetroStars to the play-offs. Signed multi-year deal with Major League Soccer.
2002
Traded to MetroStars along with Jaime Moreno and Richie Williams for Mike Petke and draft picks.  Scored a goal and had one assist in 17 games with DC United.
2001
Pope appeared in 19 matches (18 starts), collecting two assists and being named the club's Defender of the Year for the third time in his six-year career.
2000
Pope started the first four matches of the season, before being sidelined by a knee injury.  In total, played and started 21 games for United. Managed to add to his reputation as one of the league's fairest defenders by not accruing a single caution.
1999
Missed the better part of three months due to a series of leg injuries.  Scored a goal and recorded an assist, starting 24 of 27 games overall as DC won its third MLS Cup title.
1998
Scored two goals that brought United international honors.  First, he scored the lone goal in United's CONCACAF Champions Cup triumph against CD Toluca of Mexico.  Then, in the second leg of the Interamerican Cup, he headed home a goal in the 2-0 victory against Vasco de Gama in the club championship of North and South American.
1997
Named winner of the Honda Player of the Year as the top player on the National Team. He also garnered the Bic Tough Defender of the Year and was United's nominee for the MLS Fair Play Award for his remarkably spotless disciplinary record.  Tallied three goals and two assists, starting all 29 games as he helped the team to a second consecutive MLS title. Named to the League's Best XI.
1996
Started and played 24 games overall, splitting his season between the US Olympic team and United. His goal in the 96th minute of the inaugural MLS Cup final gave United a 3-2 golden goal victory against Los Angeles Galaxy.