Position: Midfielder
Date of Birth: 04/03/1987
College Experience: UCLA
Height: 5'10"
Weight: 165
Caps: 1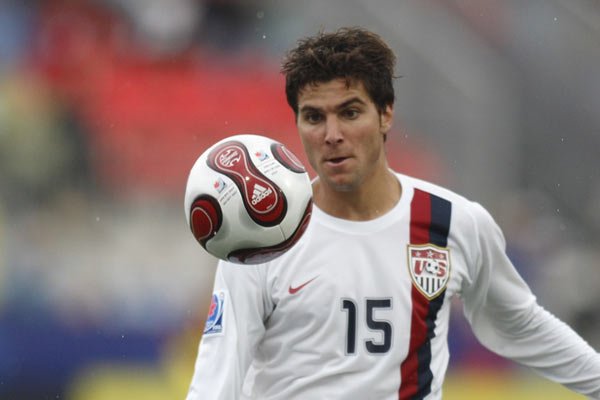 Sal Zizzo made his debut with the senior USMNT squad in 2007, the same year he established himself in the senior squad at Hannover 96. Zizzo left UCLA for the Bundesliga in 2007, spending three years with Hannover's reserve team. In 2010, he moved to MLS as a member of Chivas USA. The next season he moved to Portland, joining Sporting Kansas City for the 2014 MLS season. He joined the New York Red Bulls in 2015 moving to Atlanta in 2018. Zizzo announced his retirement on May 21, 2019.
USMNT Experience
2007: Made his USMNT debut against Sweden on Aug 22.
Professional Experience
2018: Six appearances for the MLS champion Atlanta United.
2017: Made the Eastern Conference semifinals with New York.
2016: 28 games with the Red Bulls.
2015: Joined the Red Bulls making 22 appearances in a Supporters' Shield winning season.
2014: Played in 19 games with Sporting KC.
2013: In his final season with the Timbers, played in 10 games after recovering from a knee operation in March. Traded to Sporting KC on Dec 13.
2012: 20 games for Portland.
2011: Traded to Portland in Feb, playing in 30 games.
2010: Entered MLS through a lottery won by Chivas USA. Played in 10 games.
2009-10: Only played in one game for Hannover before injury cost him the rest of the season.
2008-09: Played in 5 league games for Hannover.
2007-08: Signed with Hannover 96 playing in 2 league games.
High School and College: Played two seasons for UCLA. PAC-10 Freshman of the Year and All-American in 2005 and College Cup runner-up in 2006. Played his high school soccer for Patrick Henry High School in San Diego.