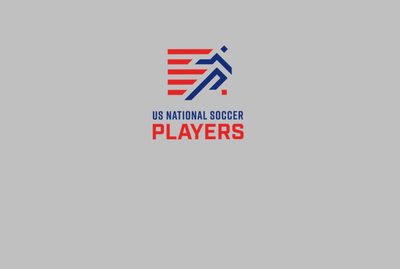 Defender
The biography of retired USMNT soccer player Steve Trittschuh who played in the 1990 World Cup and later joined MLS.
Caps: 38 | Goals: 2
One of the generation of American players to emerge from the 1988 Olympics and the 1990 World Cup, Steve Trittschuh was also one of the first to make the move to Europe.  He signed with Sparta Prague following the '90 World Cup.  Joining Major League Soccer for the League's first season in 1996, Steve played for the Colorado Rapids and Tampa Bay Mutiny.  He retired in 2001, joining Colorado's coaching staff.  He currently works in youth soccer in the Denver area.

"There were a group of 15 players that started in 1987 under Lothar Osiander as coach that qualified for the Olympics and then qualified for the 1990 World Cup under coach Bob Gansler. That group of players did a lot for soccer in this country."  Steve Trittschuh
In March, 2014 Trittschuh took the head coaching job with the Colorado Springs Switchbacks, a USL-Pro expansion team for 2015.
High School and College: Trittschuh was a high school All-American, signing with SIU-Edwardsville where he was a second-team All-American and eventually named to the school's Hall of Fame. 
USMNT Experience
1995
Started his final game for the National Team, a 4-3 win over Saudi Arabia. 

1991
Played in four games, starting two.

1990
Part of the World Cup squad, played in the 5-1 loss to Czechoslovakia on June 10th.

1989
Played in 12 games, starting 11, and scored his first goal against Trinidad & Tobago in a World Cup Qualifier on May 13th. 

1988
Played in eight games, starting seven, for the senior side as well as playing for the US Olympic team. 

1987
Won his first cap on June 8th against Egypt in a friendly tournament in South Korea. 
Professional Experience
2000-01
Retired as a member of the Tampa Bay Mutiny, who were contracted at the end of the 2001 season.

1999
Traded to Tampa Bay in June, finishing his Rapids career with 98 appearances and 11 goals. 

1998
Member of the Rapids.

1997
Part of the Rapids squad that made the 1997 MLS Cup final.

1996
Signed with MLS and the Colorado Rapids. 

1995
Joined the Montreal Impact, scoring three goals in 22 appearances.

1994-95
Played indoors with the St Louis Ambush.

1991-93
Played with Tampa Bay.

1990-1
Signed with Sparta Prague where he made 13 appearances and scored a goal.

1989
Joined the Tampa Bay Rowdies.

1987
Signed with the MISL's St Louis Steamers where he made 37 appearances.