Position: Defender
Date of Birth: 04/03/1983
College Experience: SMU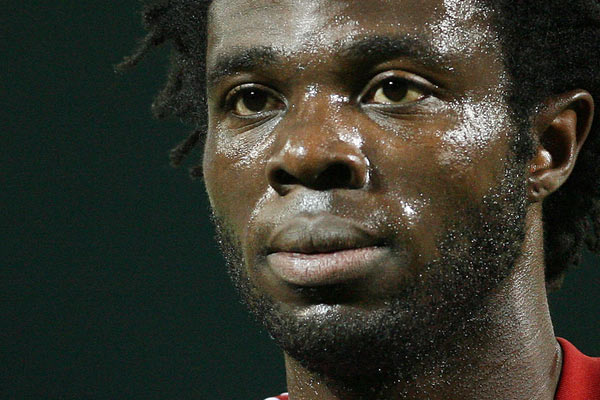 Ugo Ihemelu debuted for the USMNT in 2006, his second year as a pro soccer player. Born in Nigeria, Ihemelu is a product of the Dallas youth soccer scene and played his college soccer in the city at Southern Methodist University. The LA Galaxy's 5th overall pick in the 2005 SuperDraft, Ihemelu was called into the Jan 2006 USMNT camp and debuted against Norway on Jan 29. Ihemelu also considered playing for Canada, accepting a call up in the summer of 2008 but not appearing for the team. He was back with the USMNT for the 2009 Jan camp, winning his second cap against Sweden.
At club level, he won the US Open Cup and MLS Cup in his rookie season with the Galaxy. Ihemelu left the Galaxy for the Colorado Rapids for the 2007 season. He joined his hometown club FC Dallas the following season, part of the 2010 MLS Cup runners up squad and became the team's captain in 2012. That year he suffered a concussion that led to his retirement.
USMNT Experience
2009: Made his second appearance in Jan camp with the USMNT, subbing on against Sweden on Jan 24.
2006: Called into January camp in a World Cup year, winning his first cap against Norway on Jan 29.
Professional Experience
2013: Missed the season while attempting to recover from a concussion.
2012: Named FC Dallas captain. Suffered a concussion on May 5 after making 10 starts and missed the rest of the season.
2011: Played in 31 MLS games starting 30 for Dallas.
2010: Played in 19 games in his first full season with Dallas and won the Western Conference title.
2009: 20 games with Colorado before a trade to FC Dallas where he made 8 appearances.
2008: Made 18 appearances with Colorado.
2007: Moved to the Colorado Rapids and played in 25 games.
2006: 29 games with the Galaxy.
2005: Drafted 5th overall by the LA Galaxy and won the US Open Cup and MLS Cup in his rookie season. Played in 25 regular season games.
High School and College: Played for Cedar Hill High School outside of Dallas and was All-Missouri Valley Conference for Southern Methodist University.