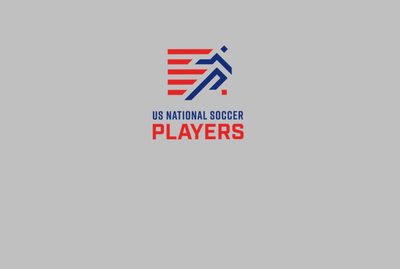 Midfielder
The biography of retired USMNT soccer player Perry Van Der Beck who played in the North American Soccer League with Tampa Bay.
Caps: 23 | Goals: 2
Perry Van Der Beck was a key part of the US National Team in the early 1980's when the program was at a crossroads.  In an era where the US wasn't as active as they would become, he earned 23 caps while playing his club soccer with the North American Soccer League's Tampa Bay Rowdies.  The Rowdies drafted Perry out of high school. 
With the demise of the NASL and a major outdoor league in the US, Perry moved indoors with the Dallas Sidekicks.  He remained indoors with several teams until his retirement as a player in 1997 where he was player/coach of the NPSL's Tampa Bay Terror. 
In 2008, Van Der Beck transitioned back to the outdoor game as an assistant with Major League Soccer's Tampa Bay Mutiny.  He became head coach of the club late in the 2001 season – the last for the Mutiny.  Van Der Beck was picked to lead the second division FC Tampa Bay in 2008. In 2016, he took over as the USL's VP of Competition & Operations.
USMNT Experience
1985
Scored his second goal against Switzerland in front of his home crowd in Tampa in a 1-1 draw on February 8th. Won hos final cap on June 16th in a 5-0 loss to England in Los Angeles.  Named US Soccer Athlete of the Year.

1984
After playing no games in 1981, the US only played once in '82 and once in '83. Van Der Beck wasn't in the lineup for either of those games, but was a regular with the US in '84.  He scored his first goal on October 17th against Mexico at Azteca in a 2-1 loss. 

1980
Captain of the US Olympic soccer team that didn't play because of the Olympic boycott. Regular with the full National Team.

1979
Made his debut for the National Team as a substitute in a 6-0 loss to France at Giants Stadium on May 2nd.
Professional Experience
1984-97
After the collapse of the NASL, joined the MISL's Dallas Sidekicks.  Joined St Louis in 1987 and then played with the Wichata Wings through the end of the original MISL era in 1990. 

1984
Rejoined the Rowdies who finished 4th in the Eastern Division in the NASL's final season.

1983
Along with other members of the US National Team, Van Der Beck moved to Washington, DC as part of Team America.  The experiement failed, with Team America finishing last in the league and losing 15 of its final 17 games.

1982
Moved to 3rd in their division, but once again missed the playoffs.

1981
Fell to 4th in the Southern Division and missed the playoffs.

1980
Won the Eastern Division with Tampa Bay.

1979
With the Rowdies, again made the Soccer Bowl.

1978
Drafted out of high school by the NASL's Tampa Bay Rowdies, a first for the league. Played in the '78 Soccer Bowl.