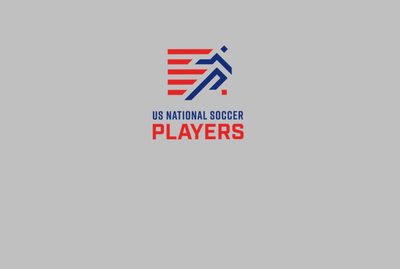 Midfielder
The biography of retired USMNTsoccer player Roy Wegerle who played in two World Cups and spent ten years playing in England.
Caps: 41 | Goals: 7
Roy Wegerle was one of the most prolific goal scorers for the USMNT notching 29 goals in only 41 appearances. Wegerle played in both the 1994 and 1998 World Cups before retiring from soccer.
Although he was in and out of the USMNT picture due to several knee injuries, Wegerle earned MVP honors in the USA's 3-0 World Cup qualifying victory over Canada, which clinched the USA's appearance in the 1998 tournament.
Before joining MLS in 1996, Wegerle played professionally in England for ten seasons, scoring more than 80 goals. 
Wegerle attended the University of South Florida from 1982-83 where he was the first USF player to be a two-time All-American selection. He holds the USF record for goals in a season (21). Wegerle led the Bulls to the 1982 NCAA regionals and the Sun Belt Conference Championship. As a freshman, he earned Soccer America's all-freshman team honors, and as a sophomore, he was Florida's Intercollegiate Soccer Coaches Association's Player of the Year and first-team All-South for the second consecutive year.
USMNT Experience
2003
Honored with star at the U.S. Soccer Star Plaza at Home Depot Center.

1998
Scored two goals in 12 games including nine starts. Played in the World Cup game against Iran.

1997
Scored two goals against Canada in a World Cup qualifier on Nov 9.

1997
Rejoined the National Team for a World Cup qualifier against Costa Rica on Sept. 7 after not being called in for nearly two years.

1995
Injury kept him off the 1995 Copa America roster.

1995
Scored a goal in the USA's 4-0 trouncing of Mexico in the U.S. Cup.

1994
Came on as a substitute in all four games of the 1994 World Cup.

1994
Scored the winning goal in front of 93,000-plus fans at the Rose Bowl in the USA's 1-0 victory over Mexico on June 4, just prior to the World Cup.

1993
Started all three U.S. Cup '93 matches and played 10 times for the USA in 1993 picking up four assists.

1992
Debuted with the national team on May 30 against Ireland and scored his first goal in his first start on June 3 against Portugal in U.S. Cup '92.
Professional Experience
1997
Tallied three goals and three assists in 12 games with D.C., starting seven.

1996
Named the Rapids' interim coach Sept. 9, leading the team to a 3-2 victory as a player/coach in his debut at Kansas City in the U.S. Open Cup quarterfinals.

1996
One of four allocated players to the Colorado Rapids.

1995
A teammate of Cobi Jones on Coventry City in England.

1993
Played with Chelsea, Luton Town, Coventry City, and Blackburn in England and the Tampa Bay Rowdies of the NASL and the Tacoma Stars of the MISL.

1990
Transferred to Queens Park Rangers where he spent two and a half years, scoring 47 goals in that time.

1986
Moved to England where he spent two seasons with Chelsea in England's first division before joining Luton Town in 1988.

1984
Joined the Tacoma Stars of the MISL.

1984
Voted Rookie of the Year in the NASL and was second in scoring on Tampa Bay with six goals.

1984
First overall player selected in the 1984 NASL draft by the Tampa Bay Rowdies.