Position: Defender
Date of Birth: 07/18/1987
College Experience: UNC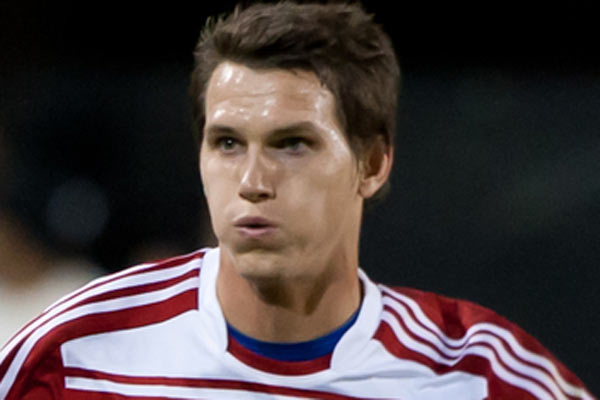 Zach Loyd emerged as an option for the USMNT in 2011, the year after FC Dallas drafted him into MLS. 2010 was a banner year for Loyd and Dallas, with the club making MLS Cup in Loyd's rookie season. Invited to the January USMNT camp to start 2011, Loyd made his USMNT debut on Jan 22 against Chile. At club level, Loyd became a regular in the FC Dallas starting lineup. He was part of the 2016 US Open Cup winners with Dallas. Loyd joined the expansion Atlanta United in 2017.
USMNT Experience
2012: Another Jan camp call-up, subbing on against Venezuela on Jan 21 and starting against Panama on Jan 25.
2011: Called into Jan camp and debuted against Chile on Jan 22 and named Man of the Match.
Professional Experience
2017: Made the playoffs with Atlanta United.
2016: Won the US Open Cup in his final season with Dallas, advancing to the playoffs.
2015: Won the West with Dallas, advancing to the conference finals.
2014: Finished 4th in the West with Dallas, making the playoffs.
2013: Played in 25 games for FC Dallas.
2012: Started 31 of 32 games played for Dallas.
2011: Started 28 games and played in 30 for Dallas.
2010: Drafted 5th overall by FC Dallas and played 24 regular season games with Dallas finishing MLS Cup runners-up.
High School and College: Played high school soccer in Oklahoma at Verdigris High School. Played in the 2008 and 09 College Cup Final Four with UNC.