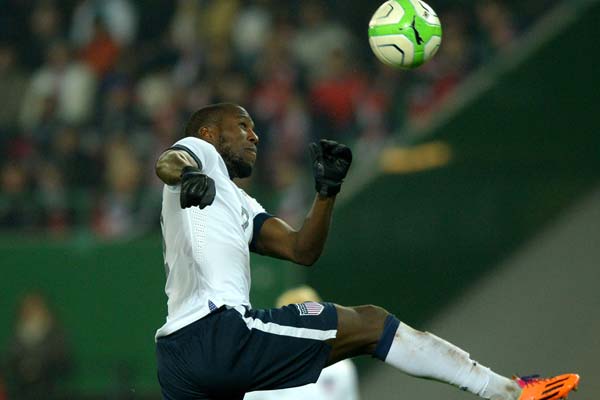 The forward is the glamour position in soccer, the player expected to score the goals. A true #11 knows his or her job is to put the ball in the back of the net. With that in mind, here are the 11 responsibilities of a forward.
Forwards are goal scorers. Forwards are our front line of attack, our main offensive players.
If the ball is between a forward and the goal or the goal line, forwards must be running to the ball – all the way to the goal or to the goalkeeper.
Forwards have to follow all shots.
If another forward has the ball, the first forward must move without the ball, along with the other forwards, to stay one pass away (as far as the other forward can pass), provide support, look to receive cross or through ball.
Forwards need to go back when we are on defense, to stay close to the midfielders and defenders, but do not usually go all the way back.
Forwards need to go back far enough that the midfielders can pass the ball to them.
Forwards need to stay in front of the midfielders, move without the ball if the midfielders have the ball, prepare to receive a pass or through ball from the midfielders.
Forwards need to learn to stay onside (not offside).
Forwards need to learn not to come back for the ball when their teammates have the ball, learn to trust their teammates to get the ball to the forwards.
Forwards take kickoffs and forwards usually take corner kicks.
Forwards come back into defensive side of field to help pick-up cleared balls, get goal kicks, receive clearance passes from teammates.