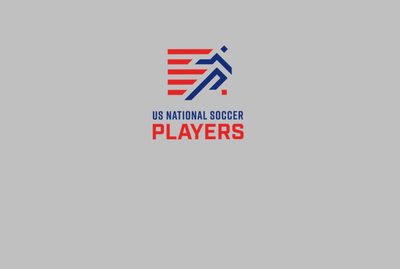 Defender
Biography of retired USMNT soccer player Gregg Berhalter who was part of the 2002 and 2006 World Cup squads and now coaches the USMNT.
Caps: 43
If there is such a thing as an American soccer pedigree, Gregg Berhalter has it. He went to high school with Claudio Reyna and played with Eddie Pope at the University of North Carolina before bypassing professional American soccer for the Dutch League, where he faced off with Earnie Stewart. He also spent a season teaming with fellow American Jovan Kirovski at Crystal Palace in England.
A defender known for his strong marking abilities, Berhalter has proven that he is capable taking risks to improve his game and being a team leader out of his position in the central defense. His standout performance at the 2002 World Cup established him among the core USMNT defenders, and upped his status on the international level.
After playing four years with Energie Cottbus in which he served as team captain and helped the side gain promotion to the German Bundesliga, Berhalter went to 1860 Munich on a free transfer for the 2006-07 season. Shortly before the season began, he was named captain even though he had yet to play a regular season match for the club.  Berhalter moved to Major League Soccer for the 2009 season, retiring as an MLS Cup champion in 2011.  In December, 2011 he was named manager of Swedish club Hammarby where he stayed until Jul 2013. In 2014 Berhalter moved to MLS as coach of the Columbus Crew. He became USMNT coach on December 2, 2018, holding that role through the 2022 World Cup. Berhalter was reappointed as USMNT coach in June, 2023.
Personal:  Berhalter holds an Irish passport, and he is the godson of Boston Red Sox Hall of Fame baseball player Carl Yastrzemski. Fellow US international Claudio Reyna served as Berhalter's best man at his wedding.
USMNT Experience
2006
Was named to the USMNT World Cup roster in late-May as an injury replacement for Cory Gibbs. Made two appearances in friendly matches.
2005
Played in six games for theUSMNT, including five World Cup Qualifers.
2004
Made four appearances for the U.S. - two friendlies and two World Cup Qualifiers.
2003
Started three matches for the U.S. including two at the Confederations Cup.
2002
Started six of eight games for the USMNT and started World Cup matches against Mexico and Germany
2001
Played in World Cup qualifiers against Honduras and Costa Rica.
2000
Played in five out of six of the U.S.' opening round World Cup qualifiers.
1999
Was part of the 1999 FIFA Confederations Cup team that finished third.
1998
Returned after missing two years due to injury and played in two matches.
1995
Saw time with the under-23 national team and the senior squad.  He was with the U.S. squad that won the US Cup and made the semifinals of the Copa America in 1995.
1994
Made his full international debut against Saudi Arabia on October 15.
Professional Experience
2011
Stayed with the Galaxy as player/asst coach. In October, announced his decision to retire at the end of the MLS season.  Won the MLS Cup with the Galaxy.
2010
A regular when healthy, he missed time with a virus returning late in the season for the playoff run.
2008-09
Another season with 1860 Munich, signing with MLS in April.  Played the second-half of the 2009 season with LA, appearing in all of LA's playoff games and converting his shootout penalty in their losing effort against Real Salt Lake in MLS Cup.
2007-08
Continued as club captain at 1860 Munich as the side spent the first half of the season on the edge of the promotion picture.
2006-07
Made a free transfer to 1860 Munich in the offseason, and was almost instantly named as the side's captain for his first season.
2005-06
Helped Cottbus earn promotion to the German Bundesliga with his standout play in the central defense.
2004-05
In his third campaign in Germany, named captain of Cottbus.  Missed the first five games of the season due to injury, but then played the next 13 in all competitions.
2003-04
Resigned multi-year contract with Cottbus.
2002-03
Started 23 games for Cottbus with one assist; was subbed out of only one of those games.
2002
Signed a one-year-deal with Energie Cottbus in the German Bundesliga.
2001
After spending the better part of the European season looking for a new club, Berhalter signed with Crystal Palace of the English First Division and played a large part in saving them from relegation.
2000
Invoked a clause in his contract that allowed him to leave on a free transfer after Cambuur Leeuwarden were relegated out of the Dutch Honor Division at the end of the season.
1999-2000
Started 26 games for Cambuur but could not save them from relegation.
1998
Moved to Cambuur from Sparta Rotterdam and won a starting job. Scored his first club goal on December 16, 1998 against NAC Breda.
1996-97
Moved to Sparta Rotterdam from F.C. Zwolle of the Dutch second division and became a starter before breaking his ankle.
1994
Signed with F.C. Zwolle after a legal challenge that changed the process for foreign players signing with Dutch clubs.