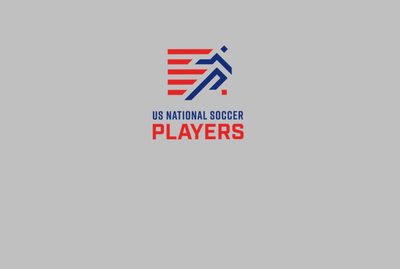 Forward
Biography of USMNT soccer player C.J. Sapong who plays his club soccer for Nashville in MLS.
Caps: 4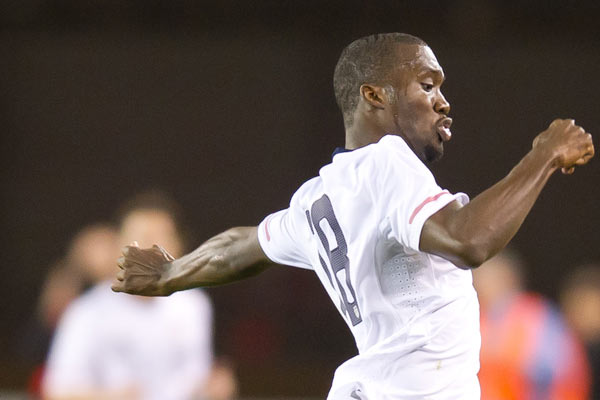 C.J. Sapong made his USMNT debut the year after he was drafted by Sporting Kansas City with the 10th overall pick in the 2011 MLS SuperDraft. He won the MLS Rookie of the Year award in 2011. The next season it was the MLS Cup. The year after that, the 2013 MLS Cup. With the USMNT, Sapong debuted on Jan 21, 2012 in a friendly against Venezuela. Sapong moved to Philadelphia in 2015. He rejoined the USMNT in the November 2017 international window. He moved to Chicago in 2019, joining Nashville in 2021.
USMNT Experience
2018
Started the Jan 28 friendly against Bosnia and Herzegovina.
2017
Started the Nov 14 friendly against Portugal.
2012
Called into the January USMNT camp and subbed on against Venezuela on Jan 21. Played in the second January friendly against Panama.
Professional Experience
2022
Played in 33 games for Nashville, finishing 5th and exiting the playoffs in the opening round.
2021
Moved to Nashville, finishing 3rd in the East and advancing to the Eastern Conference quarterfinals.
2020
Played in 11 games for Chicago.
2019
Moved to Chicago scoring 13 goals in 32 games and missing the playoffs.
2018
Played in 32 games and scored 4 goals in his final season with Philadelphia finishing 6th and exiting in the knockout round.
2017
33 games and 16 goals in a breakout individual season for a Union team that missed the playoffs.
2016
31 games with the Union, scoring seven goals, finishing 6th, and advancing to the conference semifinals.
2015
Played in 27 games and scored nine times in his first season in Philadelphia.
2014
Made 20 starts with Sporting.
2013
21 games and 4 goals for Sporting KC in their MLS Cup winning season. Played 4 games on loan to Orlando City.
2012
Played in 31 games for Sporting KC scoring 9 goals. Won the U.S. Open Cup.
2011
Played in all 34 regular season games for Sporting KC in his rookie season, scoring 5 goals. Named MLS Rookie of the Year.
Youth and College
High School and College:
Played for George Mason University, named to the Colonial Athletic Association All-Conference squad all four years. Played for Forest Park High School in Woodbridge, VA.