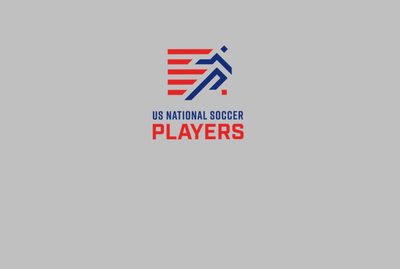 Midfielder
Biography of retired USMNT player Kerry Zavagnin who is now an assistant coach with Sporting Kansas City.
Caps: 21
Kerry Zavagnin anchored the impressive defense of the 2000 Major League Soccer Cup winners, the Kansas City Wizards, vaulting himself into the USMNT picture with his solid defending and calm distribution out of the back. A reliable, industrious performer, rarely out injured, and rarely one to shirk a tackle, Zavagnin spent nine seasons in Kansas City retiring in 2008 with 205 appearances. He made 21 appearances with the USMNT from 2000-06. Zavagnin is currently an assistant coach with Sporting Kansas City. He was named to the Sporting Legends hall of honor in 2016.
College: Zavagnin was a standout collegiate player with the University of North Carolina, playing all four years and graduating with 76 games played, 22 goals and 24 assists for his career.
USMNT Experience
2006
Played in six matches for the USMNT. Was named as an alternate for the 2006 World Cup team.
2005
Saw action in five games, including two June World Cup Qualifiers.
2004
Returned to National Team for the third cap of his career in the 1-1 draw with Denmark.  Made eight appearances and five starts on the year, including four World Cup Qualifiers.  Registered his first point with the full USMNT by feeding Brian McBride for a goal in a 2-0 WCQ win over El Salvador on Ocober 9.
2001
Played 31 minutes in a 2-1 victory over China in January.
2000
Received his first cap and played 90 minutes in a 2-0 win over Mexico in October.
1996
- Trained with the U-23s prior to the 1996 Olympics.
1993
- Played with the U-20s at the FIFA World Youth Championships in Australia.
Professional Experience
2008
Played in 17 games in his final pro season.
2007
Key member of the revitalized Wizards team under Curt Onalfo. Made 29 regular season starts, scoring three goals and tallying a pair of assists. Played all three playoff games.
2006
Made 25 appearances (23 starts) with the Wizards, registering a sole assist.
2005
Made 28 appearances, including 27 starts, and tallied four assists for the Wizards in 2005 ... Provided a steady force at his defensive midfield position.
2004
Started and appeared in 24 matches, while registering two assists. Named to the 2004 Western Conference All-Star team as a reserve, and was named to "MLS Best XI" Six games missed during the season were all down to National Team duty.
2003
Scored a goal and three assists in 32 games overall for the Wizards.
2002
Made 30 starts overall, scoring a goal and notching two assists.
2001
Led the Wizards in minutes played (2,472), while adding a goal and five assists, as they progressed to the MLS playoffs but were knocked out in the first round by the Miami Fusion.
2000
Played 38 matches overall, scoring two goals (and registering five assists) in helping Kansas City to their first MLS Cup final, where he played the full 90 minutes in a 1-0 win over the Chicago Fire. Selected by Kansas City in the third round of the SuperDraft.
1999
Played a season for the Lehigh Valley Steam in the A-League, scoring two goals and adding two assists.
1998
Played in 18 matches (seven starts, two assists) for the NY/NJ MetroStars.
1997
Appeared in 22 matches at right back for the MetroStars, leading all NY/NJ rookies, after being acquired via trade from the Colorado Rapids in February.
1996
Began his professional career with the A-League Raleigh Flyers.