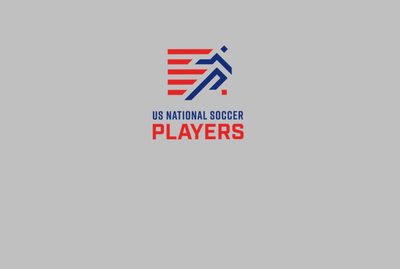 Midfielder
Biography of USMNT World Cup soccer player Kyle Beckerman who won an MLS Cup with Real Salt Lake.
Caps: 58 | Goals: 1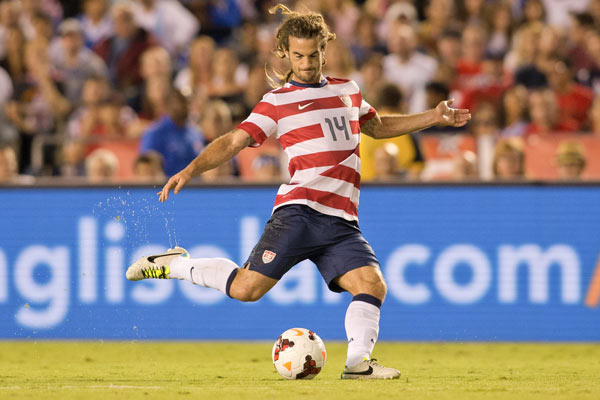 A solid two-way player, Kyle Beckerman has emerged as the complete midfielder at MLS and USMNT levels thanks to his increasing offensive talents.  Bypassing college for MLS, he's an established veteran with the poise and positioning that only experience brings.  After being instrumental in helping the Colorado Rapids to two successive Western Conference finals, 2007 saw Beckerman win his first US cap, and then moved across the Rocky Mountains to Salt Lake City.
Quickly establishing himself as integral at RSL, Beckerman was part of the MLS Cup winning squad in 2009. RSL finished as MLS Cup runners-up in 2013. Beckerman retired on December 21, 2020 after 21 seasons in MLS.
USMNT Experience
2016
Started the Mar 29 qualifier against Guatemala and Ecuador on May 25. Subbed on against Costa Rica in the Copa Centenario on Jun 7. Subbed on against Paraguay on Jun 11. Subbed on against Ecuador in the Copa Centenario quarterfinals on Jun 16 and against Argentina in the semifinals on Jun 21. Started the World Cup qualifier against St Vincent and the Grenadines on Sep 2.
2015
Started against Mexico on Apr 15 and the Netherlands on Jun 5. Subbed on against Germany on Jun 10. Started against Honduras to open Group A play in the 2015 Gold Cup on Jul 7. Subbed on against Haiti on Jul 10. Started against Panama on Jul 13 and against Cuba in the quarterfinals on Jul 18. Started the Gold Cup semifinal against Jamaica on Jul 22. Started the Confederations Cup playoff against Mexico on Oct 10.
2014
Started against Korea on Feb 1 and Mexico on Apr 2. Named to the final World Cup roster. Subbed on for the second-half against Turkey on June 1. Started Started against Nigeria on June 8. Started against Ghana in the World Cup Group G opener on June 16. Started against Portugal in the World Cup on June 22 and against Germany on June 26. Started against Colombia on Nov 14 and Ireland on Nov 18.
2013
Wore the captain's armband against Canada on Jan 29th. Subbed on for the Mar 22nd game against Costa Rica. Started against Guatemala on Jul 5 and Belize on Jul 9. Started against Cuba on Jul 13. Started in the Gold Cup quarterfinal against El Salvador on Jul 21, the semifinal against Honduras on Jul 24 and the final against Panama on Jul 28. Started against Mexico on Sep 10 and Panama on Oct 15.
2012
Subbed on against Guatemala in the June 12th World Cup Qualifier. Started against Mexico on Aug 15th and Jamaica on Sept 7th.
2011
Started for the USA against Mexico on Aug 10th, the first game under new coach Jurgen Klinsmann.
2010
Played in the January friendly against Honduras.
2009
Returned to the USMNT picture as a member of the Gold Cup squad.  Came on as a substitute in front of his home crowd at Rio Tinto Stadium against El Salvador in September.
2007
Made his first appearance for the US against Denmark on January 20 and was named to the Copa America roster, starting the July 5 game against Colombia.
1999
Key member of the US Under-17 team that made the World Championships.
Professional Experience
2020
Played his final pro soccer season with Real Salt Lake, finishing 11 in the West.
2019
25 games played with an RSL team that finished 3rd and once gain exited in the conference semifinals.
2018
Played in 31 games finishing 6th and making it to the Western Conference semifinals.
2017
26 games, missing the playoffs.
2016
Played in 27 games finishing 6th in the West and exiting in the knockout round.
2015
26 games, missing the playoffs.
2014
Played in 28 games with RSL finishing 3rd and exiting the playoffs in the conference semifinals.
2013
Another 2nd-place finish in the Western Conference with RSL, MLS Cup runners-up.
2012
Finished 2nd in the West with Real Salt Lake.
2011
Reached CONCACAF Champions League final with RSL.
2010
Played in 21 games for RSL, scoring two goals on only four shots taken.
2009
Won the MLS Cup as a member of Real Salt Lake.
2008
Named captain of RSL, leading the club to the Western Conference Final.
2007
Traded to Real Salt Lake from the Rapids in exchange for Mehdi Ballouchy. Had scored one goal and made two assists in 13 starts for Rapids before making move.  Helped partially revive a moribund Salt Lake, making 15 appearances (14 starts), scoring twice and registering an assist.
2006
Another trip to the Western Conference finals, this time losing to eventual champions Houston.  Club Golden Boot winner, scoring seven, equal first with Nicholas Hernandez.
2005
Lost in the Western Conference finals to Los Angeles.  Named Colorado's Most Improved Player. One goal, four assists.
2004
Reached playoffs again with Colorado. Played total of 31 games, scoring once and assisting twice.
2003
First playoff experience with Colorado in the year he established himself as a starter. Played 30 games in all, registering six assists.
2002
After the contraction of the Fusion, picked up by Colorado where he made just five starts.
2001
Played just once for Miami.
2000
Joined MLS Project-40 and was signed by the Miami Fusion June 29. Played two games, making one start, but notched first career goal as a pro.